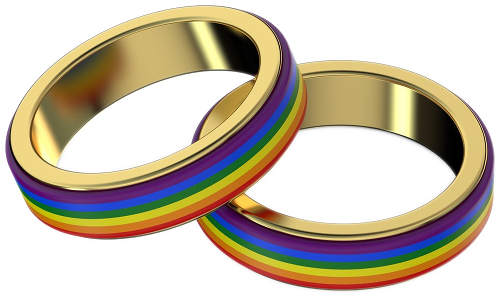 LGBT Couple Counselling
The Gay Relationship Specialist: Havant / Hampshire Video Counselling Therapy using Zoom & Skype. 22nd year of Practice ~ Experienced LGBT / QIA++ Relationship / Couple Counsellor for Gay, Lesbian, Bisexual & Mixed-Sexuality Couples.So very much more than just an ally…
Book Now
Learn More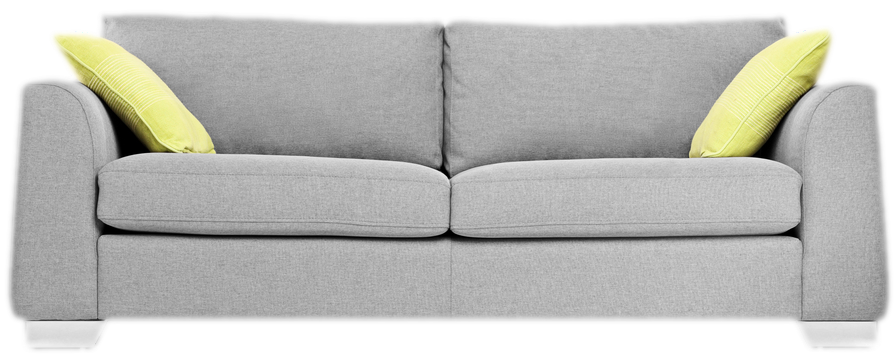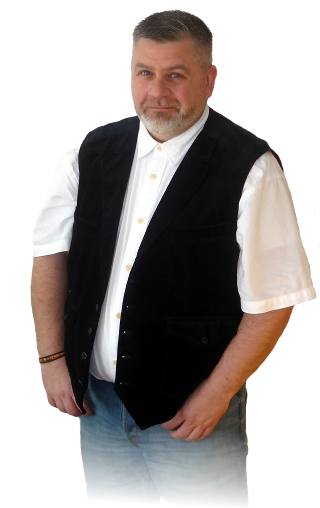 Counsellor Dean Richardson MNCS(Accredited Registrant)
My mother used to say: "it's impossible to hate anyone whose story you know."
~ Jennifer ("Jenny") Finney Boylan.
Would you like to understand why couples therapy can be important to lesbian, gay, bisexual and trans relationships?
Let me share with you the real story…
Any couple relationship can suffer strain, conflict, arguments, acting-out or abuse.
But as LGBT we can suffer in our relationships because of a problem our parents didn't have: as we grew up observing our heterosexual parents' relationship we didn't gain enough information to manage our same-sex relationships. Without realising it, we ended up employing a slightly off-centred relationship template: theirs not ours.
Until very recently, as lesbian, gay, bisexual and trans we didn't have some very-necessary role-models to look up to. Simply employing heterosexual behaviour to gay relationships often resulted in unnecessary struggles – the modelling just didn't help us.
We had to develop our own relationship philosophy. One that works for our distinctly LGBT Couple Relationship. Some of us struggle to do this.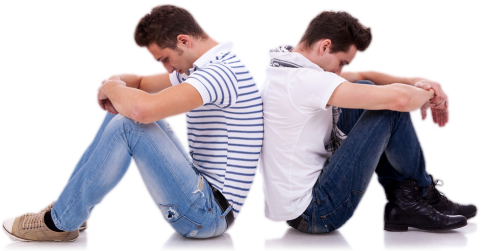 Working It Together
I can't emphasise this enough:-
LGBT couples whose behaviour leads to a break-up… sometimes later leading to reconciliation… only to break-up again later… can be helped by a counsellor who specialises in working therapeutically with LGBT Couples.
But this isn't just any generic relationship we're talking about… it's yours!
Meeting with LGBT Couple Counsellor Dean Richardson MNCS(Accredited Registrant) in Havant or Waterlooville (Hampshire) can help LGBT couples:-
(a) learn to discover and understand what may really be going on underneath relationship behaviours & conflicts.
(b) learn to take creative and considered steps to unravel repeating problems.
(c) learn to consider different ways to respond, snuffing out not just old conflicts, but new ones as they occur in the future.
This is what you were looking for:-
As a lesbian, gay or mixed-orientation couple, we can develop our own ways of becoming curious about our relationship's behaviour. This curiosity (employed with our partner), can become a powerful relationship tool.
And there's a bonus:-
The couple therapy approach employed by Dean Richardson continues to help couples long after they've ended couple counselling.
Click to learn about how to begin LGBT Couple Counselling…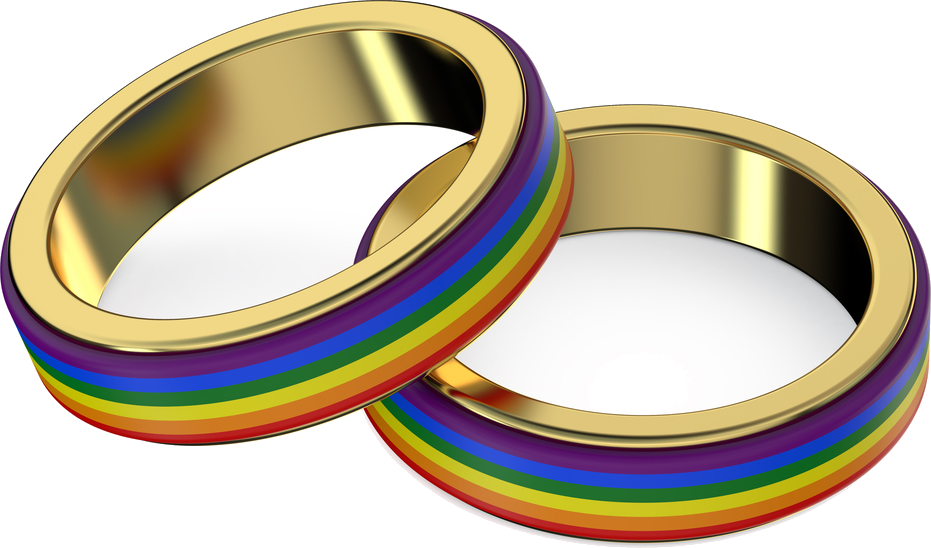 Actually Gay Counselling
Curious to learn you why you'd choose Counsellor Dean Richardson MNCS(Acc/Reg) as a specialist in working with lesbian, gay & mixed-sexuality couples?
Are you ready?
Hi – I'm Dean Richardson and I'm an actual gay couples' counsellor.
You see, although most professional counselling bodies (at least now they do… frown upon counsellors who decline to work with lesbian and gay people, they won't interfere with some counsellors who decline to work with your relationship (e.g. citing religious or personal beliefs).
In 2020 – that's kinda disappointing.
Transparently Gay!
You may have seen on Google some couple therapy services advertising sentiments such as: "biblical traditional marriages". I wonder if "biblical" is a coded message for: "We work with hetrosexuals only" 🤷‍♀️
The approach that I use with LGBT couples means I don't take a position about"what a normal couple would do is…". Instead I employ an effective systemic approach (eg "circular" questioning) that allows the couple to discover their own effective resolutions to their conflicts.
Does this matter?
I understand the specific needs and difficulties of lesbian and gay couples in a heteronormative society. Plus, I'll focus specifically on your relationship needs (rather than a kind of magical "standard" for happy couples). My aim is to become redundant: you won't need me after our therapy work is completed.
This means that you'll leave couple counselling with ways to manage your relationship both now and in the future.
My therapeutic approach with LGBT Couples means there doesn't need to be more than one counsellor in the room with you, neither. (Yes, some services engage your relationship with two counsellor simultaneously).
Plus, I'm quite down-to-earth and "non-counselley". I'll use swearing and everything (meaning: I'm happy to use language & colloquialisms that you do)! This helps you become at-ease with the counselling processes.
Separation or Reconciliation.
If you wish to separate; if you wish to reconcile; if you're not sure… LGBT Couple Counselling with Dean Richardson can help the both of you decide which way to move forward… together.
Click to learn more about LGBT Couple Counselling…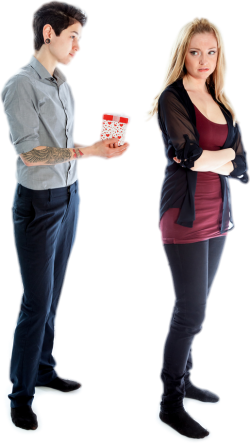 Experienced Video Counsellor
Here's something you need to know:-
It's not commonly known that general qualifications offered by British counselling qualifications only cover the skills necessary to work with a single person ("individual" counselling). This can leave self-titled "fully qualified" counsellors without adequate understanding or training of the specific needs of couple relationships, nor how to actually work with the relationship itself.
Couple counselling is not the same approach as individual counselling. Neither is it "working with two people instead of one".
What makes Dean a Different Counsellor?
Dean Richardson is not just a qualified counsellor. Dean is also a QUALIFIED COUPLE COUNSELLOR (PGDip systemic / psychodynamic Couple Counselling; Chichester) and an experienced video counsellor now of 14s practice. 
Dean's private therapy practice focuses on the therapeutic, psychological & developmental needs of lesbian & gay couple relationships as part of his continued professional development (CPD) as a counsellor.
LGBT/Q Counselling is one of Dean's experienced specialities.
What to ask of other counsellors.
Even if you choose not to work with Dean, it's worth asking each couple counsellor you interview: "what qualifies you to work with lesbian/gay couples?".
Listen very carefully to the counsellor's reply. It may help you discover reasons why you might choose that counsellor, or might not.
Click to learn more about why you'd choose Dean Richardson…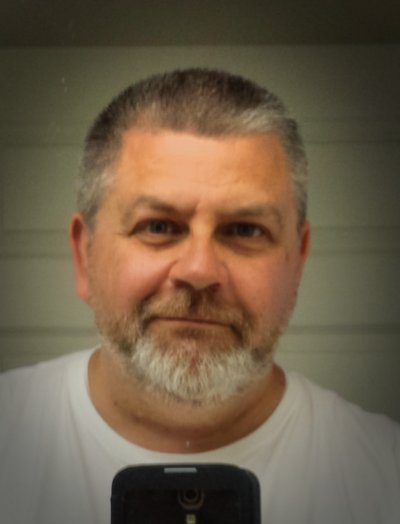 LGBT Couple Counsellor Dean Richardson MNCS(Accredited Registrant)
Local & Video Counselling Service
Originating in Southsea, Hampshire (near Portsmouth) and now located in Havant Town Centre, Dean Richardson set up Counselling for Gay Couples in 2010 to focus on the distinct needs for lesbian and gay couples struggling with intimate/loving relationships.
Our location is discrete, in therapy rooms set away from the main shopping centre. The area is mostly deserted in the evenings and our work is not disturbed.
LGBT Couple Counselling, Havant, Hampshire
Dean Richardson MNCS(Acc) MBACP(Accred) Counsellor for LGBT Couples, Individuals and Small Groups, c/o The Cove Therapy Rooms, Davies Pharmacy Ltd, 12 West Street Havant Hampshire PO9 1PF
Dean Richardson MNCS (Accredited Registrant) is a specialist in LGBT Counselling (individuals, couples and small groups), and he is based in central Havant, Hampshire.
His offices are quiet and discreet, with plenty of car parks just around the corner, a short walking distance from Havant Central Bus & Train Stations, and just 5 minutes drive from the main A27 access road.
The location is suitable for wheelchairs & the severely mobility impaired (with wheelchair accessible toilet facilities) on a flat surface with no steps.
Dean Richardson MNCS(Accredited Registrant),
c/o The Cove Therapy Rooms,
Old Stable Yard,
West Street,
Havant,
Hampshire,
PO9 1PF.
Appointments Now Available!
PLEASE NOTE:
 Due to 
Covid-19
 the balance of risks and rewards argue 
against
 re-opening my Face-to-Face Counselling Practice at this time, I am therefore offering only video counselling sessions until further notice
(see Video Sessions from Havant Counselling…)
.
Generally I'm available on Monday and Thursday evenings (5pm to 9pm) and Wednesday afternoons (noon to 5pm). You may choose the day and time you wish to meet with me weekly from my available appointments (below) – and this time will stay with you until we reach the end of our work together.
Appointments:
Video Counselling (Skype, Zoom…)
Click to go to

HavantCounselling.com

…
Monday Appointments:

12

pm

1

pm

2

pm

3

pm

4

pm

5

pm

6

pm

7

pm

8

pm

9

pm
Tuesday Appointments:
Not available
Wednesday Appointments:

12

pm

1

pm

2

pm

3

pm

4

pm

5

pm

6

pm

7

pm

8

pm

9

pm
Thursday Appointments:
Waiting list (contact me to discuss)
Friday Appointments:
Not available
Weekend Appointments:
Not available
Times

in red

are the most popular, and usually the first to go.
Counselling sessions are (at a minimum) weekly and on the same day and time each week.
Optionally, you may wish to discuss coming to sessions more than once a week. You may even wish to consider longer sessions (90 minutes can be available by prior arrangement). These are options, not compulsory.
Our counselling work together continues for as long (or as brief) as we both think it's helpful… and then we'll look at ending.
Fees are due on the day of the session (cash, cheque [made out to Dean Richardson], credit & debit cards).
Ending counselling: rather than one day saying "I'm ending counselling today" it is helpful to bring up the idea of ending counselling first. Sometimes the need to end may be a mask for something else (avoiding difficult feelings, can't say something, acting out loss etc) and it can be helpful to distinguish, together, what ending may mean in our work. We'll talk about endings with some thought and some planning.
Private Relationship Counselling especially for Lesbian, Gay & Mixed-Sexuality Couples - serving locations in and around central Havant, Petersfield to Waterlooville, Cosham to Portsmouth & Southsea, Southampton to Chichester, Fareham to Gosport, Hayling Island, Emsworth, Westbourne, Rowland's Castle, local residents anywhere in between and regularly further afield!


Got a Question? Don't Hold Back…
If you have a question about gay & lesbian couple relationship counselling in Havant and Waterlooville, or want to ask about making your first appointment, feel free to drop me a line any time…