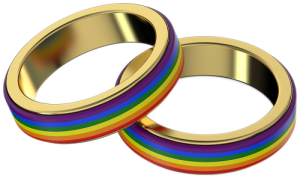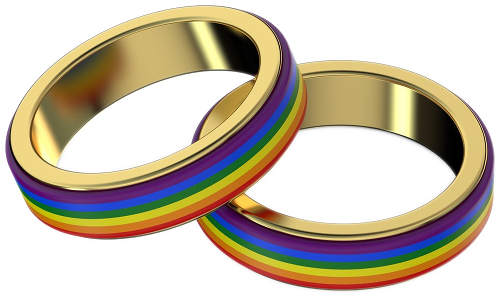 Couple Counselling Exclusive to LGBT/QIA+
The British Gay Relationship Specialist: Video Counselling Therapy over Zoom & Skype, centred around Portsmouth, Waterlooville, Havant (Hampshire, UK). 22nd year of Practice. Experienced LGBT / QIA+ Counsellor for Gay, Lesbian, Bisexual, Mixed-Sexuality, Queer-Identifying Couples & Polyamorous Groups.

So very much more than just an ally…
Book an Appointment Today
Discover Couple Counselling for LGBT/QIA+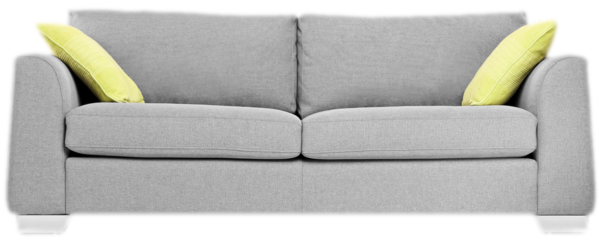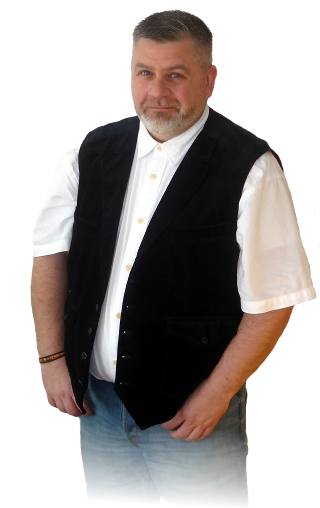 Counsellor Dean Richardson MNCS(Accredited Registrant)

My mother used to say: "it's impossible to hate anyone whose story you know."

~ Jennifer ("Jenny") Finney Boylan.
Would you like to understand how gay couple counselling (and poly/non-monogamous group counselling) becomes important to gay relationships, lesbian, bisexual, queer, trans or agender?
Let me share with you the real story…
You're not the first gay couple to consider counselling. You don't need to feel shame in making use of some help from an experienced therapist. You see: any intimate relationship can suffer strain, conflict, arguments, acting-out, sexual-engagement difficulties and/or abuse. But… as LGBT/QIA+ we might be suffering in our particular relationships because of problems our parents were less likely to have had…
…as we grew up observing our parents modelling their relationship, we didn't gain sufficient information to learn how to manage our distinctly intimate & sexual gay couple and gay group relationships!
Without noticing, we have likely been trying to employ observations from our formative years, using borrowed-approaches that showed themselves repeatedly to be off-kilter to our own distinct needs. We didn't know why our approach in resolving our conflicts were repeatedly unsuccessful.
In short: we've been employing heterosexual approaches, not approaches suitable to our own gay relationships.
Until recently – as LGBT/QIA+ – we didn't even have many (very-necessary) role-models to look up to. Nor have our schools taught us what to look out for. Simply employing heterosexual behaviour to our gay intimate relationships resulted in unnecessary struggles we're unprepared to manage our love life.
As LGBT/QIA+ we have had to develop our own relationship philosophies! Intimacy philosophies that work for our Couple Relationships and/or Polyamorous Intimate Groups… and many of us, understandably, struggle to do this.
Some relationships appreciate some help. Dean Richardson MNCS(Accred/Reg) – via the deliberately non-heterosexual counselling service LGBTCoupleCounselling.co.uk – could well be the inspirational intervention you've been seeking… together.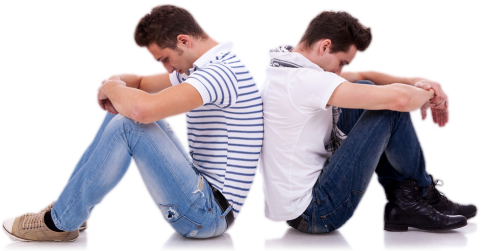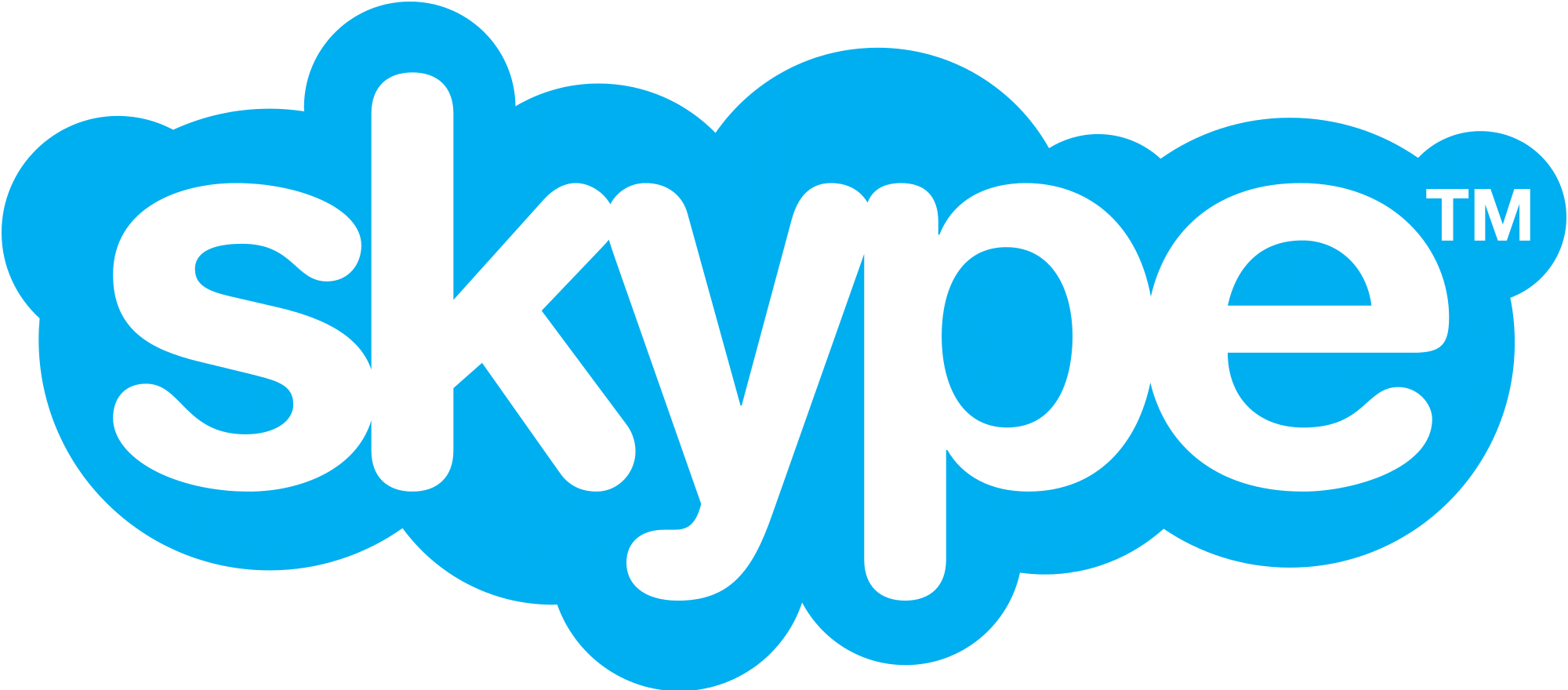 Best Counsellor for you?
Whilst you might not be too surprised when I can't tell you directly if I'm the best counsellor for your same-sex relationship's needs. I can, though, help you to make an Informed Decision about the services I offer as part of my private counselling practice for LGBT/QIA+ Couples & Groups:-
If you have questions,
get in contact
with me directly to discuss matters that might help you decide to engage with me professionally.
Werking it Together
So… I can't emphasise this enough:-
Lesbian, gay, bisexual, trans, queer and asexual relationships whose behaviour leads to a break-up – sometimes later leading to a reconciliation – only to break-up again later – can be helped by a counsellor who specialises in working therapeutically with LGBT/QIA+ Couple & Group Relationships.
But this isn't just any relationship we're talking about… it's yours.
Meeting with British Couple/Group Relationship Counsellor Dean Richardson MNCS(Accred/Reg) in Havant, Waterlooville, Portsmouth (Hampshire, UK) or online with Zoom / Skype can help sexuality-and-gender-diverse people…
(a) learn to discover and comprehend what may really be going on underneath their relationship's behaviours & conflicts,
(b) learn to take creative and considered steps to unravel repeating problems,
(c) learn to consider different ways to respond to their relationship's demands, snuffing out not just old conflicts but newer ones as they occur in the future.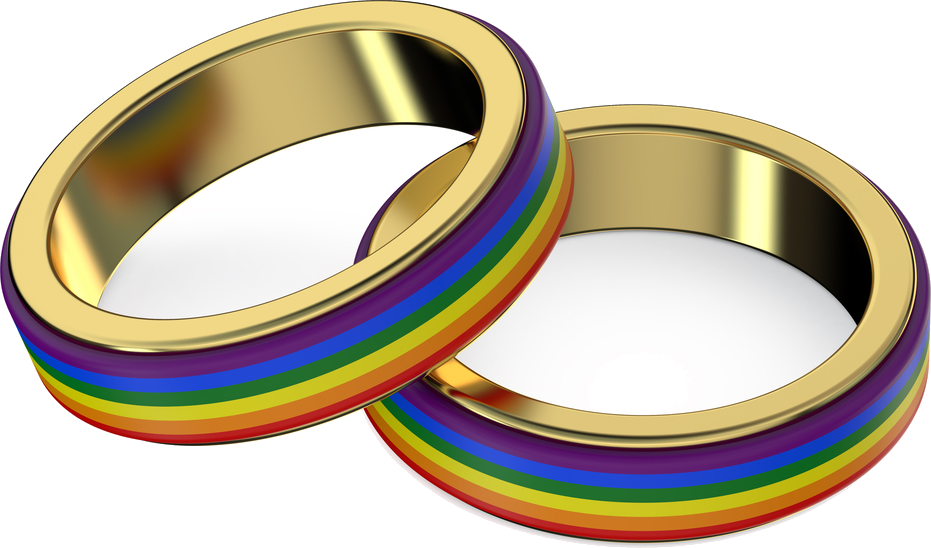 In layman's terms, this is what you are looking for: a couple or group gets lost and can't see the wood for the trees. They invite Dean, as their relationship counsellor, to look at their wood along with them. They wish him to help them notice what they're not seeing (or what they may be turning a blind-eye to). As we begin to look at what hasn't been seeable before, discussions inspire options for learning and possible changes (pros, cons, leave it as it is). The relationship leaves counselling with their plans already underway to transform their wood.
So, as an intimate couple or group we can develop our own ways of becoming curious about our relationship behaviour, with curiosity (employed along with our partner) becoming a powerful relationship-transforming & maintaining tool.
There's a bonus: Dean's therapeutic framework/approach – which the client relationship will transform for their own use – can continue to help couples & groups long after they've ended counselling.
Experienced Therapist
So, you're interested in a gay couples/established-group therapist who is knowledgeable about LGBT/QIA+, mixed-sexuality lifestyles and the specific conflicts experienced. Maybe you're becoming curious to learn you why you'd choose Counsellor Dean Richardson MNCS(Accred/Reg). Even as an experienced British specialist counsellor of 21 years experience working with LGBT/QIA+  does his approach suit your specific needs?
I might have an answer to this.
Hi – I'm Dean… and I'm an actual Gay Relationship Counsellor! 👋🏻 (gentle applause)
You see, although most professional counselling membership bodies (at least more recently…) frown upon their members who decline to work with lesbian and gay people, they usually let those counsellors continue to decline the invitation to work with your relationship (e.g. citing religious or personal beliefs etc).
Frown? Uhuh! 🤦🏻‍♂️
Even in 2021 – and with the Memorandum of Understanding #2 in place – taking positions like this with professional therapists is kinda 19th century stuff (IMHO)!
Transparently Gay.
You may have seen on Google some couple/group relationship therapy services advertising sentiments such as: "biblical traditional marriages". I've  wonder to myself if "biblical" is code for: "We work with hetrosexual only" 🤷‍♀️
The therapy approach that I – Dean Richardson – use with LGBT/QIA+ couples and groups means I don't take a judgemental position about "what a normal couple would do here is…". Instead I employ an effective, therapeutically neutral, systemic approach (science bit: "circular questioning") that allows the relationship to begin to discover their own effective resolutions to their own relationship conflicts.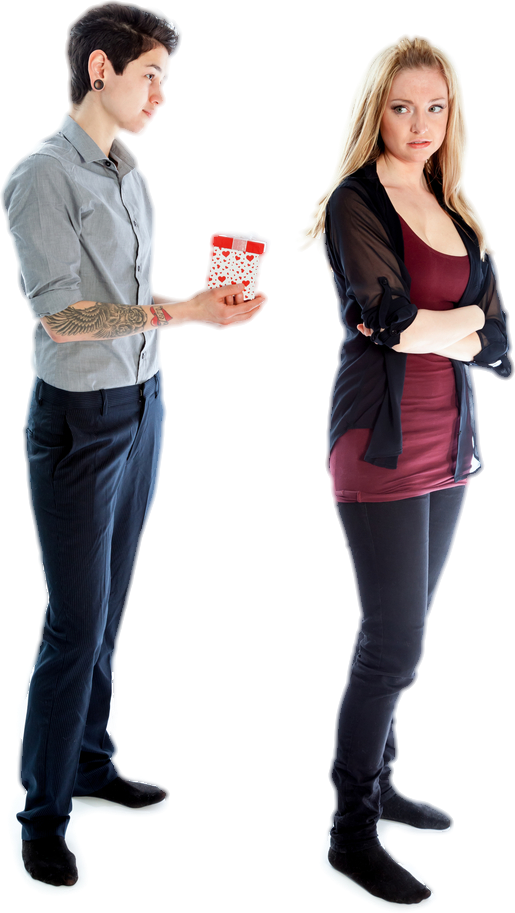 Does a Therapist's Sexuality Matter?
I understand the specific needs and difficulties of lesbian and gay couples and poly-groups in a heteronormative society. Plus, in therapy, I'll focus specifically on your relationship needs (rather than try to apply a kind of magical "standard" that all happy couples employ). My aim is to become redundant: you won't need me after our therapy work is completed. This means that you'll leave couple counselling with ways to manage your relationship both now and in the future.
My therapeutic approach with LGBT/QIA+ relationships means there doesn't need to be more than one counsellor in the room with you, neither. (Yes, some services engage your relationship with two counsellor simultaneously).
Plus, I'm quite down-to-earth and "non-counselley". I'll use swearing and everything (meaning: I'm happy to use language & colloquialisms that you do)! This helps you become at-ease with the counselling processes.
A Different Counsellor – Zoom/Skype
Here's something you need to know…
Generally, initial counselling qualifications offered by British training institutes cover only the skills necessary to work with a single person (known as "individual counselling") and face-to-face only (ie not using Internet video nor telephone). This can leave self-described "fully qualified" counsellors without adequate understanding of the specific needs of relationships between people (couples, groups) nor how to actually work therapeutically them.
Couple Counselling and Group Therapy is not the same approach as "individual counselling… but just with more people involved" (yikes! 😲)
What makes Dean a Different Counsellor?
Dean Richardson is not just a counsellor; he is also a fully qualified and experienced Relationship Counsellor (PGDip systemic / psychodynamic Couple Counselling; Chichester, National Foundation in Group Therapy: Institute of Group Analysis). 
Added to this, Dean is an experienced Internet Video Web Counsellor now having 13 years actual experience of working remotely via Zoom, Skype etc.
Spotting any differences, yet?! 😉
Dean's private therapy practice focuses on the therapeutic, psychological & developmental needs of lesbian & gay couple/group relationships as part of his continued professional development (CPD). LGBT/QIA+ Counselling (aka offering gay couple therapy) is one of Dean's focal specialities.
What to ask Other Counsellors.
Even if you choose not to work with Dean, it's worth asking every counsellor you evaluate: "what qualifies you specifically to work with our relationship on webcam?" and listen carefully to the counsellor's reply. How you feel about what you're told may help you appreciate if the counsellor is suitable for your specific relationship needs… or not.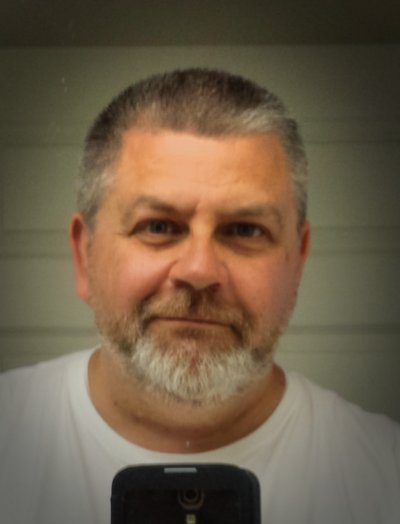 LGBT/QIA+ Couple & Group Counsellor: Dean Richardson MNCS(Accred/Reg)
British Queer Services – Local & Remote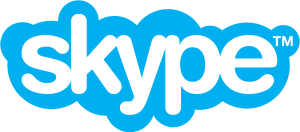 NOTICE: Video Couple & Group Webcam Counselling Services continue unaffected, whilst face-to-face services are suspended.
Queer couples/groups searching for "counselling near me" may not have considered the remote webcam option. After working exclusively in charity for over ten years, Dean originated his own private counselling practice in Chichester, West Sussex 13 years ago, later adding Southsea, Hampshire (near Portsmouth), moving temporarily into Waterlooville and subsequently centering in Havant Town Centre (Hampshire, England) by 2016. Dean set up his original Counselling for Gay Couples – a bespoke therapy service specifically for LGBT/QIA+ couples centred in the Hampshire region – during 2010. This relationship therapy service focused on the distinct needs of gay, lesbian, bisexual, transgender, non-binary, gender-fluid and many other queer-style relationships.
Those struggling with their intimate / loving couple and small group relationships had somewhere to go for therapeutic assistance.
To support the 2019 British National Emergency, Dean expanded upon his remote Zoom & Skype video counselling for couples services. He added more appointment days and times. Webcam counselling respects discretion and privacy whilst calling from the safety of your home or office; it proved to be very popular. Consider that a number of non-British services began misleading advertisements in England (Google adwords etc) using terms like "Speak with a Licensed Counselor" (sic). Misleading because: in Britain counsellors are registered (not licensed) via the Professional Standards Authority; in addition, Americans spell our profession with one "L"… not Britains 😉.
LGBT Couple Counselling was available within the therapy rooms near the main Havant shopping centre but, due to Lockdown, no longer. Dean's service for LGBT/QIA+ Couples and Established Groups continues to be based in Portsmouth, Hampshire (UK) and, since 2020, is available exclusively via Internet telecommunications using free apps such as Zoom, Skype and others.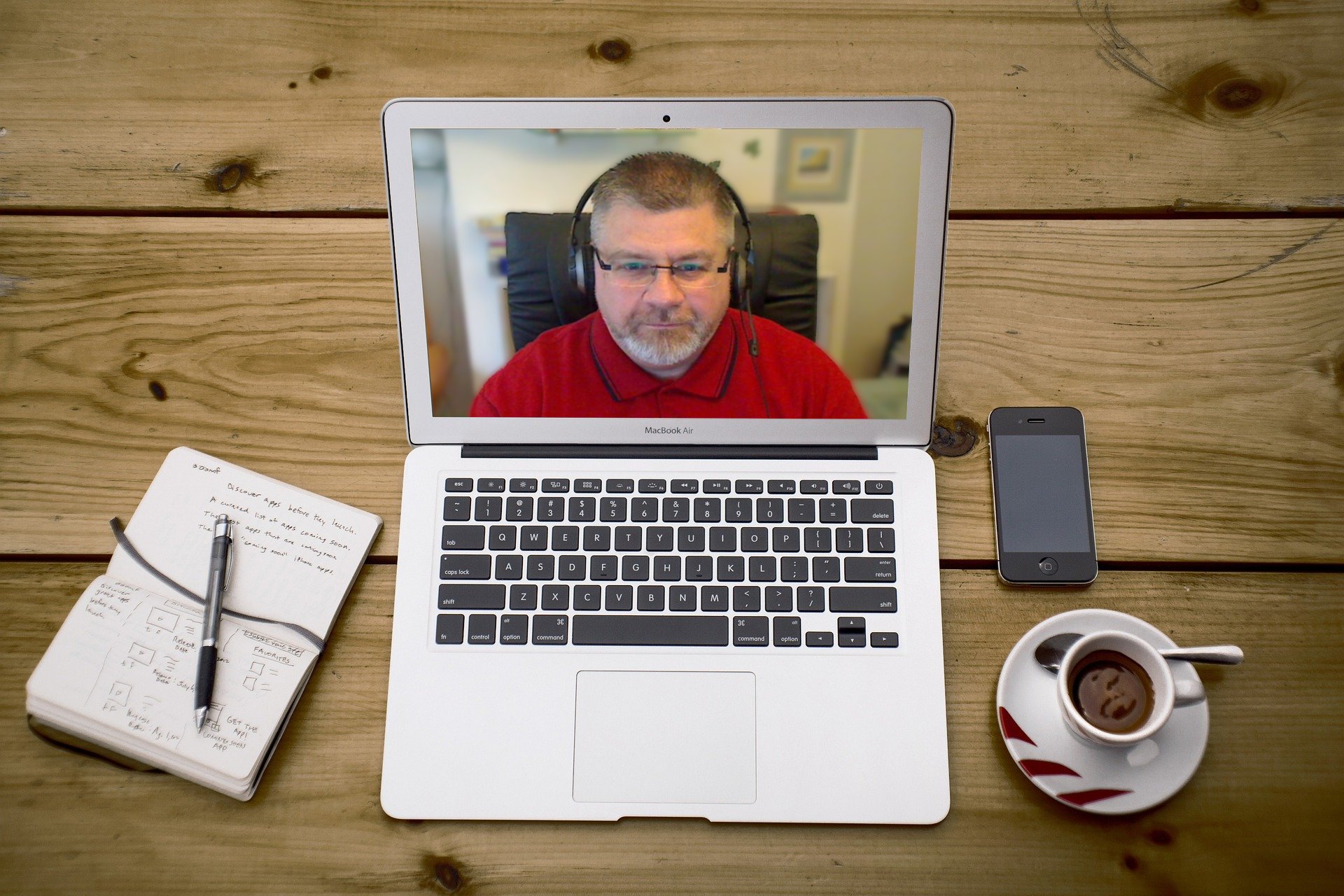 Sessions for Groups & Couples
LGBTCoupleCounselling.co.uk offers relationship counselling for both established poly/non-monogamous groups and couples.
Counselling sessions are (at a minimum) weekly and arranged for the same day and time (from your choice of available weekly appointments).
Optionally, you may wish to discuss coming to sessions more than once a week. There is also the option consider longer sessions (90 minutes are available by prior arrangement). Discussing these with Dean may help you make an informed decision that's right for you.
Our counselling work together continues for as long (or as brief) as we think it's helpful… one aim is to make the counsellor (me!) redundant & unnecessary to the relationship going forward.
Fees are due on the day of the session (credit & debit cards payable via PayPal, Bank App payments, BACS transfers).
Ending counselling: rather than one day saying "we're ending counselling today" it can be helpful to bring up the idea of ending counselling first. Sometimes the need to end may be a mask for something else (avoiding a difficult conversation, fear about what a topic might bring up, difficult feelings, loss etc) and it can be helpful to distinguish, together, what ending may mean in our work and for your relationship. We'll talk about these matters with some thoughtfulness and planning.
Appointments Now
Skype / Zoom Video Counselling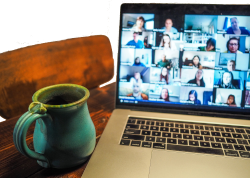 -
April 2021:
My contribution to us managing our national emergency was to offer my
13 years experience
of
Zoom/Skype Remote Counselling
, suspending 'face-to-face' sessions, and increasing my available hours. As we
move out of Lockdown
I'll
continue
to offer nationally-available video services to help us transition back
(Video/Webcam Counselling Details)
.
Generally I'm available on Monday and Thursday afternoon to evening (noon to 9pm), Wednesday late afternoon (5pm to 8pm) and Friday evenings (usually reserved for groups). You may choose the day and time you wish to meet with me weekly from my available appointments (below). This appointment will stay with you until we reach the end of our work together.
Appointments:
Couple & Individual Video Counselling (Zoom,Skype…)
Click to go to

HavantCounselling.com

…
Monday Appointments:

12

pm

1

pm

2

pm

3

pm

4

pm

5

pm

6

pm

7

pm

8

pm

9

pm

Tuesday Appointments:
Not available
Wednesday Appointments:
Waiting list (contact me to discuss)
Thursday Appointments:

12

pm

1

pm

2

pm

3

pm

4

pm

5

pm

6

pm

7

pm

8

pm

9

pm

Friday Appointments:
Not available
Weekend Appointments:
Not available
Polyamorous Group Video Counselling (Zoom,Skype…)
Friday Appointments:

12

pm

1

pm

2

pm

3

pm

4

pm

5

pm

6

pm

7

pm

8

pm

9

pm
Couple & Individual Video Counselling (Zoom,Skype…)
Visit

HavantCounselling.com

…
Mon:
3pm
Tue:
Not Available
Wed:
Waiting List (contact me)
Thu:
3pm
Fri:
Not Available
W/E:
Not Available
Polyamorous Group Video Counselling (Zoom,Skype…)
Fri:
1pm, 2pm,

6pm

or

7pm
Times

shown in red

are regularly the first to be booked.
Book your preferred appointment(s) by completing my Contact me for Counselling form…
​
Is your preferred appointment not available? Register now for free notifications…