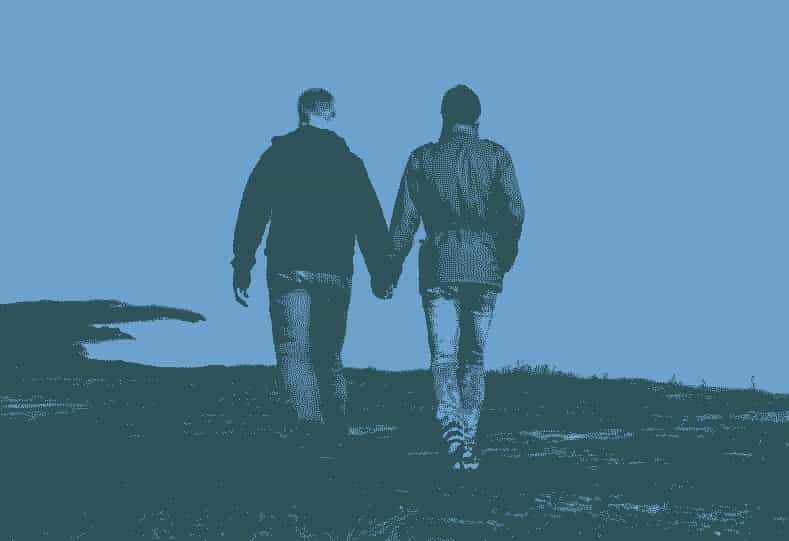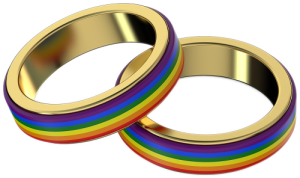 LGBT

Couple

Counselling

(Est. 2010)
Trust LGBT Couple & Group Counselling from the Independent, Gay Relationship Counsellor with over 22 years expertise. Together we'll design (re-)solutions beneficial to your distinct partnership.Dean Richardson MNCS(Accred/Reg) is a skilled British Therapist reaching gay couples across the whole UK via Real-time Video from his Portsmouth base.

He established this service in 2010.

Relationship Counselling exclusive to Gay, Lesbian, Bisexual, Asexual & Queer Couples, plus Polyamorous Groups, using Zoom, Skype and more. Cisgender, transgender and gender-agnostic partners feel assured of Dean's experience.…so much more than just another ally 🏳‍🌈
Relationship Counselling Services for LGBT+
Book a Counselling Appointment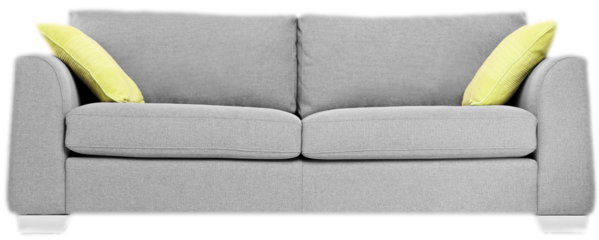 Don't go into a relationship and expect things. You've got to go in and do things. You have to show your love and show your commitment. That's what will get into someone's heart and make the relationship.
Eric Marcus – "The Male Couple's Guide" (3rd ed. © 1999)
An important resource for gay and lesbian relationships is couple counselling, whether it comes at a time of stress […] or is used as a preventive measure to build stability.
Betty Berzon – "The Intimacy Dance – A Guide to Long-term Success in Gay and Lesbian Relationships"
Most gay […] couples will be able to appraise the level of a therapist's knowledge about homosexuality and gay/lesbian life-styles in a very short time.
J. C. Gonsiorek – "Guide to Psychotherapy with Gay and Lesbian Clients" – Chapter: Psychotherapy for Gay Male Couples.
If the purpose of therapy is to help gay [couples] form a more secure attachment to one another, they must first form a secure enough attachment to the therapist.
Gil Tunnell – "An Affirmation Approach to Treating Gay Male Couples" (ISSN: 0362-4021).
The modern gay man is his own best friend, has healed his inner child, has memorised the Kama Sutra, and owns a little black book that would make Casanova jealous. Why, then, do so few of them have the house, dog, Range Rover, and husband that so many yearn for?
Patrick Price – "Husband Hunting Made Easy and Other Miracles for the Modern Gay Man"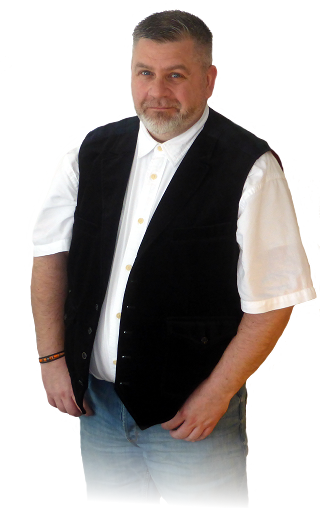 Counsellor Dean Richardson MNCS(Accredited Registrant)

My mother used to say: "it's impossible to hate anyone whose story you know."

You have a good idea of what you and your partner(s) will need to work on in counselling. So, of course, you'll need to be able to trust Dean; as well as the process that you & your partner(s) will be developing in partnership with Dean.
You'll want to know (or at least have a good idea) that the therapeutic process – distinct to your relationship – can tolerate, contain, and protect you from (sometimes) some very serious, honest (and possibly risky) topics that we will bring up in counselling sessions… and in your homework too.
Such trust cannot be created by nice words on a well-designed website, nor by Dean's welcoming introduction during the first session. This is the kind of trust you'll want to experience first-hand; to see and feel that it's maturing sufficiently to handle the work we have ahead of us…
…and this is how we will proceed: together… in a demonstrably-trusting alliance.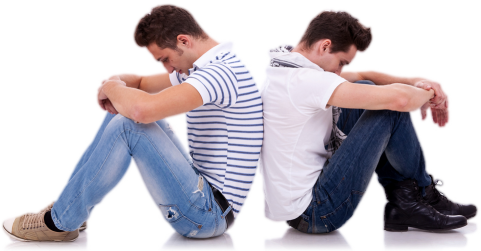 Affordable Costs
I understand how valuable private counselling can be for a couple. Costs will be an important consideration, too. You'll find helpful information on counselling fees from this list.
Do you want to know why LGBT Couple (and poly/non-monogamous group) Counselling is so crucial in same-sex relationships? Whether the partners identify as gay, lesbian, bisexual, fluid, queer, trans, agender, the reasons are the same.
Let me share with you the real story…
You aren't the first gay couple to think about seeking counselling. You might be be first in your social group to seek a counsellor who focuses on LGBT. You don't have to feel embarrassed about seeking support from a qualified therapist. Any intimate relationship can have tension, conflict, disputes, acting-out, sexual-engagement difficulties, and/or abuse. However, as LGBT people, we may be experiencing difficulties in our relationships as a result of issues during our formative years…
…as we watched our parents' behaviour, we didn't learn enough to know how to manage our distinctly different, intimate & sexual relationships! 
Applying Ineffective Relationship Behaviour
Without realising it, as LGBT we've likely been attempting to apply heteronormative insights gained from our early years. Over the years we've casually observed behaviour from our parents & caregivers. Today we try and employ approaches that – by instinct – we're borrowing from formative years.
Unfortunately, our mitigating behaviours have repeatedly proven to be off-kilter with our unique relationship demands. We didn't understand why the techniques we use to settling LGBT relationship problems has continued to be so ineffective over the years.
In short, we've been using straight tactics that aren't always appropriate for our queer relationships.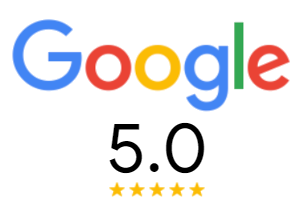 Few LGBT Role Models to Follow
As LGBT /QIA+ folk, we haven't had many LGBT role models to look up to until relatively recently. Our schools have let us down by teaching heteronormative sex education. When we apply straight behaviour to our LGBT intimate relationships could end up in unnecessary fights for which we have not been prepared.
As LGBT /QIA+ we had to develop our own relationship concepts & frameworks! Techniques for intimacy that work for our LGBT couple relationships and polyamorous groups. Many of us, understandably, find this transition a difficult thing to achieve.
We needed some assistance.
Dean Richardson MNCS(Accred/Reg) provides a exclusively non-heterosexual therapy service called LGBTCoupleCounselling.co.uk, which could be the therapeutic boost you've been looking for… together.

So… I can't emphasise this enough:-
When couples cannot resolve their core conflicts (alone) they may find themselves in a cycle of arguments and/or patterns of breaking up, reconciling, breaking up again… and repeat.
But, by working problems through together in therapy, with Dean, we can investigate what is impeding the development of a stable partnership for you and your partner(s). With deeper understanding of the relationship behaviour we can begin putting in place newer behaviour that tackles older problems.
This process is facilitated by a skilled LGBT online counsellor, who specialises in working therapeutically with LGBT / QIA+ Couples & Groups. Assisting lesbian, gay, bisexual, trans, queer, fluid, and asexual couples who are struggling with their most precious relationship can find resolution.
The Added Bonus: you'll become able to manage conflicts both now and in the future… together.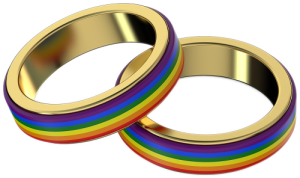 A (Re-)Solution to your Problems
Meeting with British Couple/Group Relationship Counsellor Dean Richardson MNCS(Accred/Reg) online with Zoom / Skype can help both sexuality-diverse and gender-diverse people with the following…
(a) Learn to uncover and comprehend what's actually going on beneath their erratic relationship behaviour and disagreements,
(b) Learn how to solve challenges in a creative and methodical manner,
(c) Learn to evaluate various responses to their relationship's demands, snuffing out not only old but emerging disputes when they arise in the future.
This is what you're searching for
In layman's terms, a couple or group becomes disoriented and unable to see the forest for the trees. They invite Dean, their relationship counsellor, to look at their forest with them. He is their consultant: helping them to notice what they could not (and would not) see before.

New knowledge inspires conversation that can lead towards transforming their relationship "forest".
Consider the analogy…
LGBT couple and group relationships develop newer ways of becoming curious about their relationship behaviour. Initially, the curiosity will be expressed by the counsellor, followed by the clients themselves. Curiosity (in tandem with our partner(s)) applied to conversations can become a strong relationship-transforming and -preserving skill.
There's a free, added benefit to this approach too: clients leaves counselling with plans for change already underway; already seeing their own "forest" undergoing the transformation they wish to applying. They will have developed their own ongoing approach, continuing to aid their relationship long after their counselling came to a close.
Trusted, Experienced LGBT Counsellor
You're interested in an experienced gay therapist who is knowledgeable about LGBT/QIA+ and mixed-sexuality lifestyles. By now you're becoming curious to learn you why you'd choose
Counsellor Dean Richardson MNCS(Accred/Reg).
As a British specialist counsellor of 22 years experience, does Dean's approach seem trusted by the needs of queer couples & groups?
I might have an answer to this…
Hi – I'm Dean… and I'm an actual Gay Relationship Counsellor! 👋🏻 (polite applause from the audience)
Although most professional counselling membership organisations (at least recently…) frown upon their members declining to work with lesbian and gay people & other diverse sexuality/gender folk, they let their member counsellors decide for themselves when they will decline to work with your relationship (e.g. citing religious beliefs, or personal judgements etc).
Frown upon? 🤔 Uh huh! 🤦🏻‍♂️
Even in 2022 – and with the Memorandum of Understanding #2 in place – I believe that those attitudes are considerably last-century!
Transparently LGBT
You may have seen on Google some couple/group relationship therapy services advertising sentiments such as: "biblical traditional marriages". I've  wonder to myself if "biblical" is code for: "We work with heterosexual only" 🤷‍♀️
The therapy approach that I use with LGBT/QIA+ couples and groups means I don't take a judgemental position about "what a normal couple would do here is…". Instead I employ an effective, therapeutically neutral, systemic approach (science bit: "circular questioning") that allows the relationship to begin to discover their own effective resolutions to their own relationship conflicts.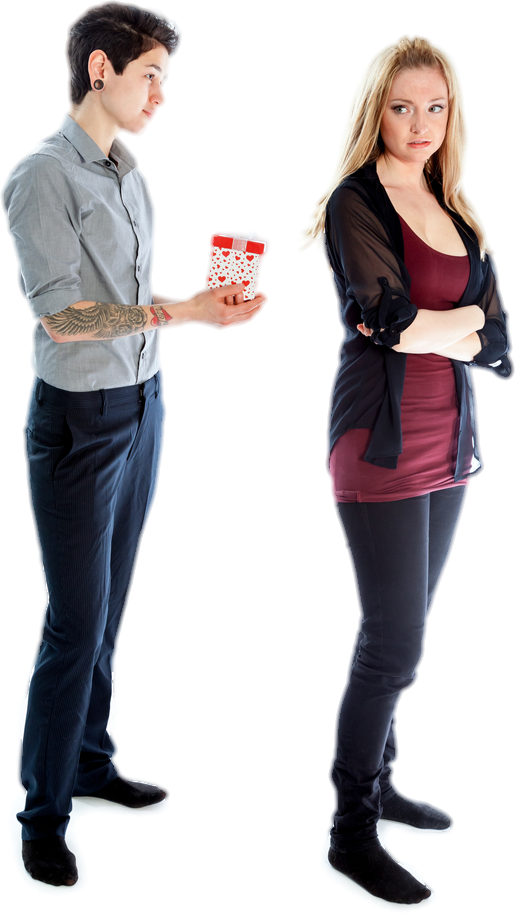 Distinct Approach to LGBT Relationships
Here's something you need to know…
Graduate counselling qualifications provided by a majority of British training institutions cover only the skills needed to work with an individual and only in person. This can leave self-described "fully qualified" counsellors with insufficient understanding of the distinct needs of human relationships in therapy,  as well as a poor understanding of how to offer the best service to clients over video communication.
Couple Counselling and Group Therapy is not the same approach as "individual counselling… but with a few more people attending" (as I once heard it described by a trainee during a relationship therapy course). I mean… yikes! 😲
This is where Dean's distinct qualifications and practice are different.
What makes Dean a Different Counsellor
Dean Richardson is not just a counsellor; he is a Fully Qualified and Experienced Relationship Counsellor (Dip Psychodynamic Counselling (Chichester); PGDip systemic / psychodynamic Couple Counselling (Chichester); National Foundation in Group Therapy: Institute of Group Analysis (London) – click to see Dean's full qualifications). 
He's also a fully Independent Counsellor (not associated with organisations that process therapy en masse, nor foreign therapy services who target Britons whilst misspelling "counsellor" in their Social Media marketing 🤷🏻‍♂️).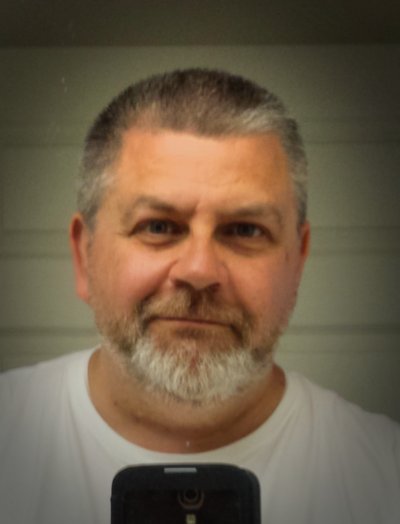 LGBT/QIA+ Couple & Group Counsellor:
Dean Richardson MNCS(Accred/Reg)
Not done yet… Dean is also an experienced Internet Video Web Counsellor having 15 years of actual experience working with remote clients over Zoom, Skype etc.
Spot any differences over your local counsellors, yet?! 😉
Dean's private counselling practice, as part of his ongoing professional development, focuses on the therapeutic, psychological, and developmental requirements of lesbian and gay couple/group relationships. Dean's primary focus is LGBT/QIA+ counselling.
What you might ask Other Counsellors
Even if you choose not to work with Dean, it's worth asking every counsellor you interview: "what qualifies you to work with our relationship (on webcam)?" Listen carefully to the counsellor's reply: how do you feel about what you're hearing? Your intuition may be able to tell you if the counsellor is a good fit for your specific relationship needs.
Queer Services: Local & Remote
Queer couples & groups searching for counselling services nearby may not have considered the remote therapist option.
After working exclusively in charity for over ten years, Dean opened his 2010 private counselling practice originally for: Counselling for Gay Couples. A bespoke therapy service specialising in LGBT/QIA+ couples in long-distance relationships. This therapy service focused on the distinct needs of gay, lesbian, bisexual, transgender, non-binary, gender-fluid and many other queer-style relationships.
Expanding Video Services for LGBT/QIA+ Relationships
To support the 2019 British National Emergency, Dean expanded his remote Zoom & Skype Video Counselling for LGBT Couples services, adding additional appointments. Webcam counselling respects your discretion and privacy when calling from the safety of your home or office; it proved to be popular for LGBT couples staying at home and looking for a safe, reliable, British video relationship counselling service created especially for our kinds of relationship.
At the time LGBT Couple Counselling, as a service, was available within the therapy rooms near the main Havant (Hampshire) shopping centre but, due to Lockdown, is no longer available as a face-to-face service. Since 2020 Dean's continues to offer his services exclusively via Internet telecommunications using free apps such as Zoom, Skype and others. Both clients centred around Portsmouth, Hampshire (UK) and further afield across Great Britain continue to make use of his therapy services.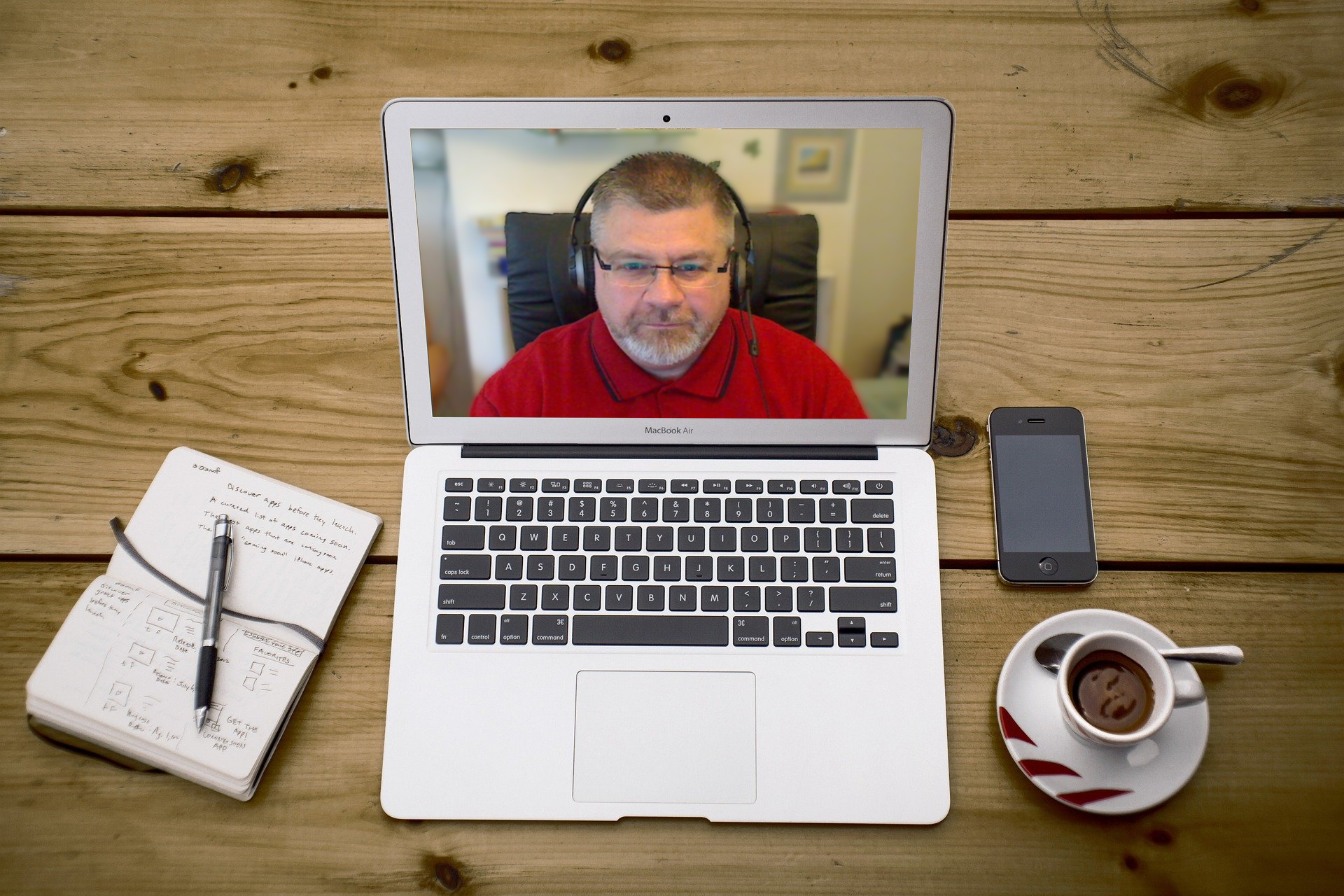 Support for Groups & Couples Counselling
LGBTCoupleCounselling.co.uk offers relationship counselling for both couples and established polyamorism / non-monogamous groups regardless of whether the enquirers are in a polyamorist relationship, an open relationship or are in a committed couple relationship.
Counselling sessions are weekly and arranged for the same day and time (from your choice of available weekly appointments). As an option, some discuss coming to sessions more than once a week. There is also the option consider longer sessions (i.e. 90 minutes are available by prior arrangement). Discussing these options with Dean may help you make an informed decision that's right for your relationship coming into therapy.
How long is the work: our counselling work together continues for as long (or as brief) as we think it's helpful… one aim is to make the counsellor (me!) redundant & unnecessary to the relationship going forward.
Fees are due on the day of the session (BACS transfer, credit & debit cards payable via PayPal, Bank App payments etc).
Ending counselling: rather than one day saying "we're ending counselling today" it can be helpful to bring up the idea of ending counselling first. Sometimes the need to end may be a mask for something else (avoiding a difficult conversation, fear about what a topic might bring up, difficult feelings, loss etc) and it can be helpful to distinguish, together, what ending may mean in our work and for your relationship. We'll talk about these matters with some thoughtfulness and planning.