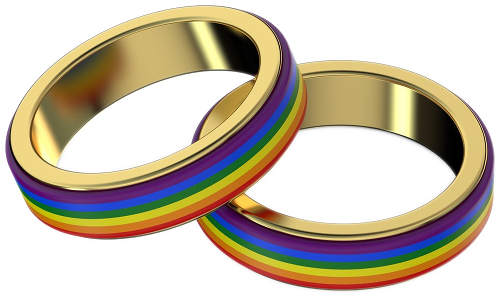 Appointments for LGBT/QIA+ Relationship Counselling
Reserve your Ideal Appointment
Weekly appointments available for Lesbian, Gay, Bi, Queer Couples and Groups seeking video counselling for their most intimate relationship. You could begin counselling together by next week...
Skype / Zoom Video Counselling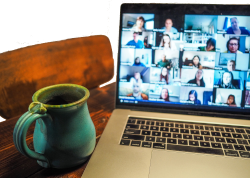 -
April 2021:
My contribution to us managing our national emergency was to offer my
13 years experience
of
Zoom/Skype Remote Counselling
, suspending 'face-to-face' sessions, and increasing my available hours. As we
move out of Lockdown
I'll
continue
to offer nationally-available video services to help us transition back
(Video/Webcam Counselling Details)
.
Generally I'm available: Monday, Wednesdays & Thursdays: noon to 9pm, and sometimes Friday evenings for groups. You're invited to choose your preferred appointment day(s) & time(s) - baring in mind that this will be a weekly commitment. Once we've agreed an appointment this day and time will stay with you until the end of our work (or unless we agree a change).
Couple & Individual Video Counselling (Zoom,Skype…)
Click to go to

HavantCounselling.com

…
Monday Appointments:

12

pm

1

pm

2

pm

3

pm

4

pm

5

pm

6

pm

7

pm

8

pm

9

pm

Tuesday Appointments:
Not available
Wednesday Appointments:
Waiting list (contact me to discuss)
Thursday Appointments:

12

pm

1

pm

2

pm

3

pm

4

pm

5

pm

6

pm

7

pm

8

pm

9

pm

Friday Appointments:
Not available
Weekend Appointments:
Not available
Polyamorous Group Video Counselling (Zoom,Skype…)
Friday Appointments:

12

pm

1

pm

2

pm

3

pm

4

pm

5

pm

6

pm

7

pm

8

pm

9

pm
Couple & Individual Video Counselling (Zoom,Skype…)
Visit

HavantCounselling.com

…
Mon:
3pm
Tue:
Not Available
Wed:
Waiting List (contact me)
Thu:
3pm
Fri:
Not Available
W/E:
Not Available
Polyamorous Group Video Counselling (Zoom,Skype…)
Fri:
1pm, 2pm,

6pm

or

7pm
About These Appointments…

RED APPOINTMENTS 

are most popular - they are regularly the first to go.
BOOK YOUR APPOINTMENT: [Click for my Contact Form] …
​
PREFERRED TIME(s) NOT AVAILABLE? [Click here to Register] for free notifications…
Appointments are weekly: same time, same day, same location, same counsellor.
We work either for an agreed number of sessions or for as long as we both think it's helpful.
Once you've chosen a day and time, this session becomes yours for as long as you need. No one else will be offered your appointment time.
You pay for sessions weekly (cash, cheque, credit card, debit card).
To end counselling: it is helpful if you bring up thoughts about ending, rather than attending a session saying "I'm ending today". This is because sometimes the desire to end can be a mask for something else: being afraid, unable to be angry, acting out abandonment etc.
Once we've agreed an ending date, counselling sessions stop when we're there.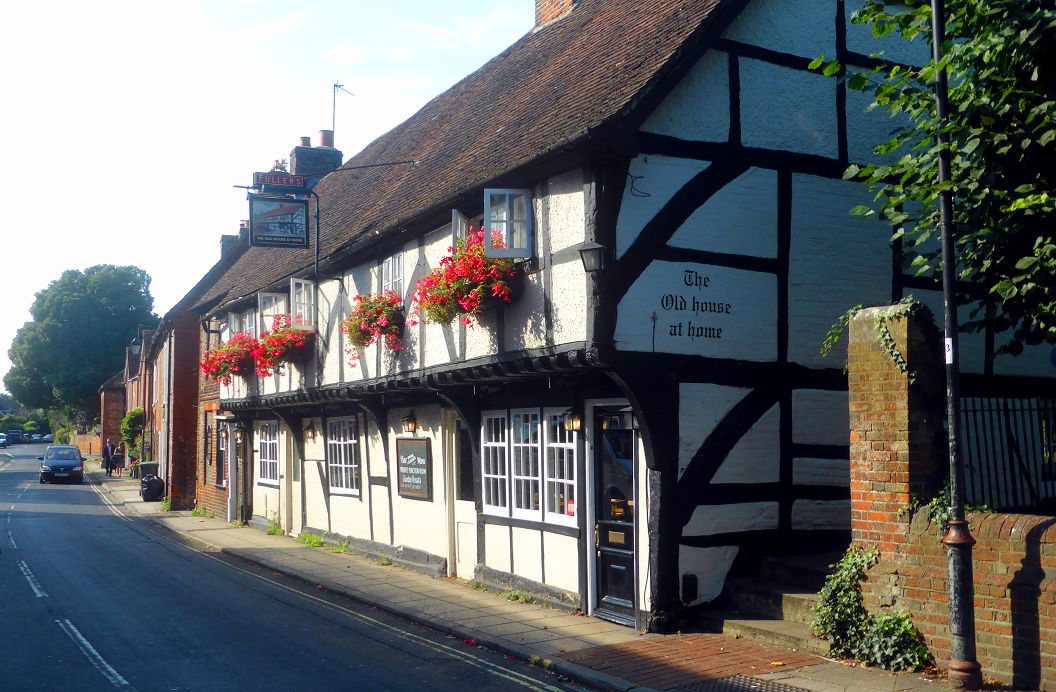 Planned Breaks.
The following table lists the dates of my planned breaks this year (i.e. when I am not available).
Monday 3rd May 2021 to Sunday 9th May 2021 (7 days).
Monday 31st May 2021 (Dean will be unavailable on Spring bank holiday (31 May)).
Thursday 10th June 2021 to Sunday 13th June 2021 (4 days).
Monday 5th July 2021 to Sunday 25th July 2021 (21 days).
Monday 30th August 2021 to Sunday 5th September 2021 (7 days).
Monday 18th October 2021 to Sunday 24th October 2021 (7 days).
Monday 13th December 2021 to Sunday 2nd January 2022 (21 days).
LGBT/QIA+ Counsellor Dean Richardson MNCS(Accred/Reg)
You could choose any counsellor.
But… when you consider that this is the most intimate & vulnerable you're going to be with your partner(s), you'd want to choose someone you could trust with your relationship in therapy. Someone who is British (working remotely but on the same soil) and payable in pounds. Maybe even someone who already had 13 years actual experience of working on webcam with Zoom & Skype before the National Lockdown began.
Someone who was sensitive and effective with you and your partner's sexuality / gender-identity and intimate ways of relating.
Someone, who'll you discover quickly, is an informed member of your own community.
Someone who demonstrates adept skills with lesbian, gay, bisexual, asexual, mixed sexuality and same-or-mixed gender relationships, but who avoids taking the role of an "all-knowing expert" (experts don't learn & respond, they tell!).
Someone who speaks plain English (and who can swear like a virtuoso, along with you both as much as you might prefer - or not at all), and works cooperatively with the relationship (doesn't sit in unnecessary silence, or just "hmms..." repeatedly).
Someone who is an accredited member of The National Counselling Society (accreditation originally awarded 12 years ago from another professional body, being a process that validates a counsellor's substantial experience and attention to an ethical practice) and who is a member of the Psychotherapy and Counselling Union of Great Britain.
… then you'd probably like to meet with the Gay Relationship Counsellor
Dean Richardson MNCS(Accred/Reg) for LGBT/QIA+.
Dean focuses on LGBT/QIA+ relationships as a specialty in therapy. He works with individuals, couples and small groups. Plus, he's qualified to a postgraduate level (Chichester PG Diploma in Psychodynamic/Systemic Couple Counselling, IGA National Foundation in Group Counselling) as a private practice counsellor*.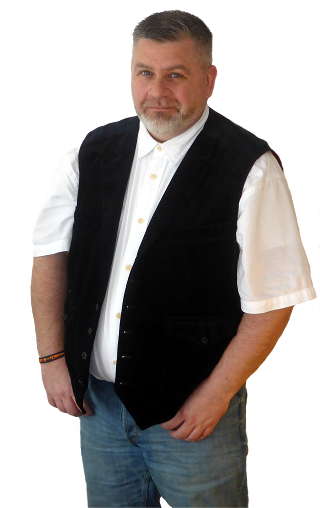 (*Note: not all counsellors - specifically those trained only in Individual Counselling - have such specific qualifications for working with couples nor groups, nor have experience of working therapeutically with relationships. Such counsellors try - out of perhaps misplaced goodwill - to employ ineffective "individual" techniques simply because your relationship is not part of their primary theoretical framework nor rationale. Remember always to ask a new counsellor: "what qualifies you to work with our relationship" and judge what you hear in response).