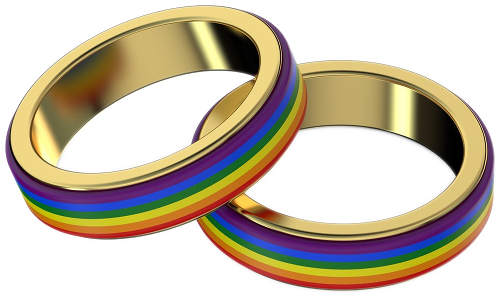 Arrange LGBT Relationship Counselling
Arrange private, effective, affordable LGBT Couple Counselling from the local specialist Relationship Counsellor - Dean Richardson MNCS(Acc/Reg) - based in Havant, Hampshire.
Last updated by
29 July 2020
-
After I receive your message via my contact form (below), I will aim to reply to you within two working days. Exception will be during bank holidays and my own vacations. Usually I reply much sooner.
You will be arranging an initial session of couple counselling with me – so my contact form asks for details of both partners in the relationship.
You're also asked for an idea on when you'd prefer to meet. Choose carefully as if our first session is helpful this will be your ongoing weekly appointment day and time until we're done.
Arranging LGBT Relationship Counselling.
After you have sent in your enquiry:
I'll confirm receipt of your message and (if you've selected preferred days/times) I'll confirm the appointment(s) is(are) available.
I'll invite you to send your £30 deposit – this is your confirmation of accepting my offer of our initial session.
Once your deposit is received, I'll confirm our appointment and offer a little "when you first arrive…" helpful information.
We'll meet for our initial session.
Should the session demonstrate that continuing to work together would be helpful, we'll arrange further weekly sessions (usually the same day and time, but there is some flexibility).
Information Asked For.
In the contact form you will find I'm asking for both yours and your partner's names, telephone numbers and email addresses. This is so that I can reply to the both of you simultaneously. This is correspondence between me and your relationship (rather than between me and one or two partners in the relationship).
Explanation: My core approach in practising couple counselling takes an important neutral approach. By ensuring that the therapeutic alliance I form is with your partnership (not, as some think, with two individuals), I become part of the solution rather than the problem – and so this is why I ask for both of your contact details.
So, I will reply to the both of you simultaneously and ask that if you contact me you CC (carbon-copy) your partner in all future correspondence with me.
In this way, everyone gets to know what's being said and everyone has a choice of commenting.
If there's a problem with this approach (e.g. because of a domestic abuse situation) then I will understand if you wish to contact me without your partner knowing, but you and I will will figure out a way to bring your partner up to speed with what has been spoken about in order to invite your partner into counselling along with you (assuming he/she wishes to).
Appointment times: you'll see a list of available days & times further down this page.
Arranging your First Session.
PLEASE NOTE: Due to Covid-19 the balance of risks and rewards argue against re-opening my Face-to-Face Counselling Practice at this time, I am therefore offering only video counselling sessions until further notice (see Video Sessions from Havant Counselling).
Couple Counselling Appointments.
Generally I'm available Monday and Thursdays: 5pm to 9pm , Wednesdays: afternoons . Each couple chooses their preferred appointment time (which stays with the couple, weekly, until the end of our work).
Video Counselling (Skype, Zoom…)
Click to go to

HavantCounselling.com

…
Monday Appointments:

12

pm

1

pm

2

pm

3

pm

4

pm

5

pm

6

pm

7

pm

8

pm

9

pm
Tuesday Appointments:
Not available
Wednesday Appointments:

12

pm

1

pm

2

pm

3

pm

4

pm

5

pm

6

pm

7

pm

8

pm

9

pm
Thursday Appointments:

12

pm

1

pm

2

pm

3

pm

4

pm

5

pm

6

pm

7

pm

8

pm

9

pm
Friday Appointments:
Not available
Weekend Appointments:
Not available
Video Counselling (Skype, Zoom…)
Visit

HavantCounselling.com

…
Mon:
4pm,

5pm

or

7pm

Tue:
Not Available
Wed:
4pm-

6pm

Thu:
3pm or 4pm
Fri:
Not Available
W/E:
Not Available
(NB appointment times

highlighted in red

tend to be the first to be taken up).
Skype & Zoom Video Counselling:
Covid-19 Local or National Lockdowns, Self-Isolating &amp Shielding
(October 2020)
: the balance of risks and rewards continue to argue
against
reopening my practice's Face-to-Face service.
Skype & Zoom services remain uneffected
(click for tele-counselling details…)
.
Appointments are weekly: same time, same day, same location, same counsellor.
We work either for an agreed number of sessions or for as long as we both think it's helpful.
Once you've chosen a day and time, this session becomes yours for as long as you need. No one else will be offered your appointment time.
You pay for sessions weekly (cash, cheque, credit card, debit card).
To end counselling: it is helpful if you bring up thoughts about ending, rather than attending a session saying "I'm ending today". This is because sometimes the desire to end can be a mask for something else: being afraid, unable to be angry, acting out abandonment etc.
Once we've agreed an ending date, counselling sessions stop when we're there.