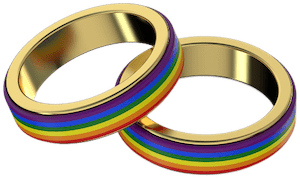 GDPR (General Data Protection Regulation) Statement.
Information on How your Personal Information is Collected, Stored and Processed when contracted to LGBT Couple Counselling (UK).
The right to privacy is part of the 1950 European Convention on Human Rights. It says: "Everyone has the right to respect for his private and family life, his home and his correspondence."
GDPR aims to ensure the protection of this right through legislation establishing minimum data privacy and security standards.
Personal data – is any information that relates to an individual who can be directly or indirectly identified. Names and email addresses are obviously personal data. Location information, ethnicity, gender, biometric data, religious beliefs, web cookies, and political opinions can also be personal data. Pseudonymous data can also fall under the definition if it's relatively easy to ID someone from it.
Data processing – is any action performed on data, whether automated or manual. The examples cited in the text include collecting, recording, organizing, structuring, storing, using, erasing, etc.
Below is detailed what personal data LGBT Couple Counselling will collect and how it is processed and destroyed.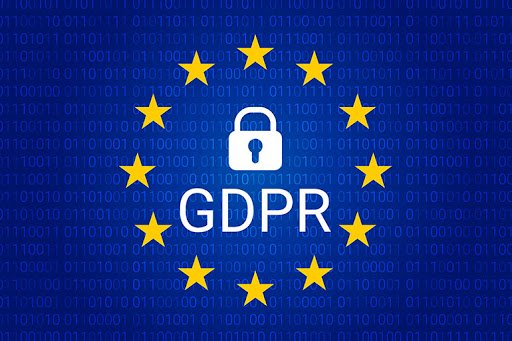 The General Data Protection Regulation (GDPR) is concerned with your personal data that I collect, store, and share. This page details my GDPR policy.
Personal Data I will Collect.
Name.
Gender (birth gender, or your corrected identity, whichever you prefer).
Age.
Date of Birth.
Relationships & Progeny.
Occupation.
Address.
Telephone/SMS number (plus permission to send SMS & leave voice message).
Email address.
Counselling History.
Medical conditions relevant to counselling.
Prescribed medication, relevant to counselling.
Difficulties.
How I will store your Personal Data.
Storage Methods.
Paper: written notes (described below).
Smartphone: I will store your contact data (Name, mobile #, email address) in a plain-text note app that backs up to my private Google Drive. This allows me to contact you in case of emergencies, but keeps from revealing this data to other applications (i.e. not using a Contacts app).
Email/SMS/WhatsApp: your email address and correspondence will be stored in my email account (currently GMail) by nature of you contacting me. Your telephone number may be stored in my SMS or WhatsApp app should we exchange messages this way. Electronic correspondence will also be held by the corresponding app (Gmail, Phone's SMS, WhatsApp).
Website: none of your personal data is stored on my website, other than to momentarily collect & send it to my Gmail account for the purposes of our initial contact, after which is automatically erased.
A note about GMail (Outlook etc) and Electronic Messaging Systems - free electronic email & messaging services (Gmail, Outlook, Facebook, WhatsApp etc) regularly read incoming & outgoing messages electronically. One of the reasons for this is that the service gains knowledge about the messaging user for the purposes of selling advertising to other companies. To put it plainly: if you email me about the topic of, say, your sexuality using your GMail address it's very likely sexuality will be associated with your email account... which will possibly attract associated advertising topics wherever you're logged in with that same account (eg Google.com).

Best advice I can give is (a) to read the terms of service your free messaging provider and (b) to be cautious in what data you include when communicating electronically.
Documents Held.
Paper...
Contact Sheet
Contract/Agreement
Assessment Record
GDPR Agreement
Client Code (linking documents)
Brief Session Notes*
Electronic...
Contact name & telephone
Email/SMS/WhatsApp.
How I may Process/Share your Personal Data.
Consultation.
I seek a monthly consultation with another therapist qualified in this process. The consultation process is for my practice (rather than seeking instruction on working with you). In order to protect your privacy, my consultant will not know you personally nor professionally. I will refer to you by your first name, and I may refer to your data verbally when it's helpful to my professional processes. *Session summaries are my aide mémoire to assist me in my consultation processes; they are my property.
Therapeutic Will.
Your name and contact details will be shared with my Therapeutic Executor. This is so that you will be contacted on the event of my death, should you still be in therapy with me.
Emergencies.
If your health is in jeopardy (provided I have your consent) I may share your contact data with an emergency healthcare service (e.g. Mental Health Crisis Team). If I have become aware of your intent to cause harm to another person/organisation (e.g. terrorism), the law may require that I inform an authority without seeking your permission. In such a situation, the law may require that I share your personal data without your knowledge (known as: whistle-blowing).
Erasing your Data.
When we have finished working together, I will erase electronic copies of your data & correspondence within one month. I will hold onto your written/printed data for up to seven years past the end of our working together. This is so that I have a reference of our work in situations such as you returning to counselling in the future. After this time has passed, I will destroy the written/printed data.
Your Rights.
You have the following rights...
To be informed about what data you are giving me which I will record / have recorded (i.e. to be given this document).
To see the data you have given me about yourself** (free of charge for the initial request only).
To rectify any inaccurate or incomplete personal data about you**.
To withdraw consent to me using your personal data about you**.
To request your personal data be erased** (though I may decline the request whilst the data is needed for me to practice lawfully & competently).
** With individual counselling "you/your" refers to yourself alone. With couple and group counselling "you/your" refers to you as an individual and therefore you may only make a GDPR Data Request for data held about you as an individual; you may not request data held on your partner (couples) and you may not request data held on any other member of the therapy group (groups). *With respect to my session notes they reference either the individual (individual counselling), the couple's relationship (couple counselling) or the group dynamic (group counselling) depending on the counselling service contracted. Therefore, to request a copy of my notes under GDPR: as a couple both your permissions will be required (and a copy will be sent to both partners simultaneously), and for a group every group member's permission will be required (and a copy will be sent to all group members simultaneously). NB: A printed copy of this statement will be given to you when we first meet for counselling. If we agree to continue working together, we will both sign the printed copy of this statement to indicate our agreement.
About Dean Richardson MNCS(Accred/Reg)
You could choose any counsellor…
Given that this will be the most intimate and vulnerable you could be with your partner(s), you would want a skilled professional whose expertise you could trust, and whose focus would be upon your distinct relationship. Your couple or group relationship will be in good hands with Dean. He works from Great Britain, is Independent of "box 'em/shift 'em" therapy services and identifies as a gay couple counsellor. He's also easily payable in pounds sterling! Dean already had an impressive 14 years actual video webcam experience way before the first British emergency began (when suddenly counsellors added a Video option to their portfolio, having not practiced so previously! 🤔).
What makes Dean a Distinct Counsellor
Dean is sensitive and effective to your sexuality / gender-identity and intimate ways of relating to each other.
You'll discover quickly that Dean is an informed member of your own community.
Dean demonstrates adept skills with lesbian, gay, bisexual, asexual, fluid, mixed sexuality and same-or-mixed gender relationships having over 22 years expertise as a therapist.
Dean avoids the role of "all-knowing expert." Experts do not learn and adapt to new situations (such as your distinct relationship). Experts simply instruct using a pre-programmed approach 🤔.
Dean speaks plain English (and can swear like a virtuoso if you like, or not at all if you prefer). He works cooperatively with your relationship (no unnecessary silence, or just "hmms...").
Dean is an accredited member of The National Counselling Society. Accreditation is a valued recognition of his substantial expertise, originally awarded 12 years ago from another professional organisation. He is a member of the Psychotherapy and Counselling Union of Great Britain.
Dean is a British Counsellor working from the South of England. Unlike other counselling services operating from abroad 😲 Dean is actually registered, accredited, insured & supervised from within England (not from abroad).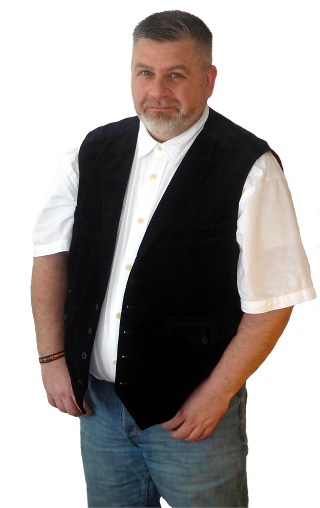 If any of this resonates with you and your partner(s), you should probably meet with the the
Online, Gay Relationship, Video Counsellor Dean Richardson MNCS(Accred/Reg)
 for yourself.
Dean focuses on LGBT/QIA+ relationships as a specialty in therapy. He works with individuals, couples and small groups. Plus, he's qualified to a postgraduate level (Chichester PG Diploma in Psychodynamic / Systemic Couple Counselling, IGA National Foundation in Group Counselling) as a private practice counsellor*.
(*Note: not all counsellors, particularly those who are trained by common "Individual" Counselling qualifications, have such specific qualifications for working with couples or groups. Nor do they have experience in working with therapeutic relationships. Such counsellors may try, perhaps out of misplaced goodwill, to employ "individual" techniques but the couple or group find that the approach is ineffective. This is simply because your relationship is not part of the counsellor's primary theoretical framework nor rationale. A couple is not: "individual-counselling-multiplied-by-two." Remember to always ask your potential counsellor: "what qualifies you to work with our relationship?" and trust your instincts based on the responses you hear.