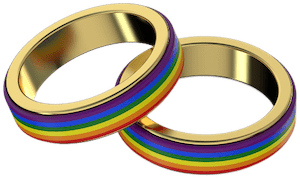 How a Relationship Counsellor Thinks
How does a Counsellor Think when he's meeting with a LGBT/QIA+ Couple or Group? Counsellors must employ a framework whilst they work. We cannot simply listen to stories and only reply with: "hmmm". We call what we are thinking theoretical (or therapeutic) framework and it's like a massive database of knowledge for human relationships - and the stuff that can go wrong in them.
A Framework for LGBT/QIA+ Relationships
You may be curious as to what's going on inside a relationship counsellor's head when he's working with your distinct relationship.
To assist an LGBT/QIA+ Couple or Group, the counsellor must try and make sense of the stories the client-relationship is telling us.
Counsellors are not there to give advice nor prescribe solutions (as if anyone's personal experiences or fund of knowledge could provide verbal a "do this and you'll be cured" prescription!)
At the same time, we're not there to simply listen and sympathetically utter "hmm" sounds. That would be paying a lot of money in return for very little.
No, what is happening in our heads is that we're using years of training, knowledge and experience to make sense of the client's story around our theoretical framework; we're attempting to bring comprehension firstly in our heads and then to the client (using layman's terms). 
Curiosity can lead to comprehension. At a place of comprehension the couple can take this invitation to make (prepare, experiment with…) relationship transformations;  changes which may also be discussed within counselling sessions. Paradoxically, the unhappy system the couple are engaged in may also be more familiar (and, hence, less scary) than the transformation the couple may wish for. Making changes to a relationship is not easy – but that's what counselling sessions provide a safe space for: discussion.
And I say "invitation" quite deliberately because no intervention from a counsellor is prescriptive nor compulsory. Your autonomy is paramount.
Let me share some of the stuff that goes on in my head during a relationship counselling session. 
Aims of the Counsellor's Theoretical Framework
You've just poured out your hearts to the counsellor…
… and he replies with "hmm".
You might be curious to wonder why it costs such a lot of money to pay the relationship counsellor, and all he did was to say "hmm".
Is he actually working? Is there anything really going on inside his head? What does he think about that prepares him to say something so effective that the couple are left a little-but blown away… because he saw what the couple couldn't see for themselves.
Unlike some other therapeutic approaches, this is not a one-size-fits-all approach (what some call: manualised). This is a facilitated approach an experienced counsellor who is thinking in a systemic/psychodynamic framework integrated with knowledge of human development. It's kinda science-ey when you think about it 🤔👍🏻
No. "Hmm" means he's working hard at making sense of what the couple/group have told him. He's working a number of jigsaw pieces in his head, preparing to put things in terms that the couple or group might understand, make use of, and prepare to make their own changes.
This "stuff" we call a Theoretical Framework. There are lots of them. A Counsellor must choose the ones (a) he's skilled to work with and (b) out of those skills which ones might be most useful to the client in front of him.
Let's start with a simple framework based upon the Milan Associates' discoveries around families and their behaviour. 
Curiosity (initiated through Counselling)… leading to  →  New Information.
New Information… leading to  →  New Options.
New Options… leading to  →  Negotiating / Making New Choices.
New Choices… leading to  →  Transforming the Relationship (through informed empowerment).
Transformation underway (partners consider leaving counselling).
An Example of Systemic Thinking
As you read this section, bare in mind that my core theoretical models for relationship counselling are: systemic/family and psychodynamic.
The couple tell me a story. I'm listening to one partner speak. I'm also listening to my internal responses (feelings, thoughts) and putting them on a storage shelf so that I postpone conclusions. Alternatively, if I hear something strikingly serious I'll note that in my head.
I'm remaining neutral because this is the position from which I can relate to the relationship/client in front of me. I'll remain neutral even in situations where one partner tries to convince me that the other partner is the cause of all the faults.
I'm waiting for the partner to speak so that I might hear the story from a different perspective. As I do I'll notice within me confirmation and opposition (versions of a single story are rarely the same because they're told from different perspectives).
I'm pondering how the two versions of the story relate to each other, because the relationship is my client (not one partner, or the other, nor both together: it's their relationship).
I'm looking at the story bearing in mind the client-relationship's system (when partner 1 does "A" partner 2's response is "B"… which leads to partner 1 doing action "C" and so on). Do I notice any patterns in the behaviour? Have I heard versions of the behaviour process before? Might the relationship being used to support a crisis or neurosis?
When I have something new to share, I'll offer it to the client-relationship for the partners to consider (or reject). If I have nothing new, I may tell the partners their own story back to them (as they may not have felt heard in their relationship before). I may ask them to notice the holes in the story that I haven't yet information for… or to hypothesise what might be going on in the system (with new knowledge comes new understanding and new options).
Unfortunately, some relationships decline help. One partner may be stuck in their belief system ("they're the problem, not me" – when, from a systemic point of view, both partners play a part in being 'the problem'). Such a stuck partner will not ~ probably for good, personal reasons ~ make any attempt to consider a shift in their thinking, or to entertain an invitation to build a pathway that helps the relationship walk forward out of conflict.
But there's more in my thinking processes… lots more…! 
Integrating my Approach for LGBT/QIA+ Relationships
I'm about to share with you an outline of my work as a Relationship Counsellor. When I write "couple" I am also referring to "partners within any intimate partnership". This can include intimate (polyamorous) couples as well as groups in an established relationship and family members.
So, let's talk a little of the science-ey bits of how the counsellor makes use of integrated, theoretical frameworks (based, at it's core, upon Systemic / Family therapy, Psychodynamic Understanding of the Mind, Integrated with Human Development) to help relationships in counselling.
Dean's primary client is the couple's relationship (not the two individuals in the relationship). Inexperienced counsellors - or those untrained in relationship work - miss this important aspect when trying to work with a couple.
Dean's primary aim is to become redundant: the couple can end their counselling work without thinking that they've become dependant on a counsellor; nor feeling they will have to come back for 'top up' sessions in the future.
The couple stay only for as long as it's helping: meaning they might come to counselling for just a handful of sessions, or may choose to stay longer, until the couple can work on their relationship's needs on their own (again). Dean does not set a compulsory minimum (or maximum) period.
The couple work with just the one therapist: and Dean practices "neutrality" which means both members of the couple will be understood by a single therapist (no risk of multiple interpretations by multiple therapists in the room). Plus? the common factors that are underlying the couple's relationship problems can be understood and communicated back to them by a single couple counsellor as a single, consistent, understandable whole.
Dean does not solve the couple's current relationship problems. Dean is not a "Relationship Expert", doesn't promote his services as being so, and doesn't claim to have solutions and answers for the couple. Instead, Dean focuses on assisting the couple to learn and understand their own problems so that they can address and resolve matters using their own solutions.
The couple develop their own unique approach that can be helpful for years to come. Looking at the relationship's problems as if they are a symptom

of

a system

that has become faulty (say, like a washing machine that works until it comes time to rinse)

. Understanding? and then amending? the relationship's behavioural-system can help the couple understand what's at the centre of their problems. With understanding, the couple can learn to manage & resolve not only current problems? but future ones too? for themselves.
Dean involves & immerses the couple in the counselling, rather than operating as a pseudo-advice-giving consultant with-all-the-answers.
Dean's couple counselling approach integrates effective systemic and psychodynamic approaches. Rather than using whatever is the latest fad in therapy, Dean successfully applies methods that have been tried and tested for a long time (30+ years: systemic, 100+ years: psychodynamic). This helps the couple (through curiosity, hypothesising & modelling) learn what's happening in their relationship and then helps them develop their own 'fault' resolving strategies.
Unlike some couple therapists who respond to questions with 'answers' (whether such generic answers can actually apply to the couple's specific relationship), Dean empowers the couple into being able to answer their own questions by understanding & resolving their own relationship-conflicts. This helps the couple become independent of the counsellor.
Boundaries are important: the session is contained within 50 (or 90, optional) minutes, weekly, in a safe room, with the same counsellor. For example, the couple always knows that they can open up (difficult) topics but not fear getting swept up into long arguments? because the session's end time is set.
Future "top-up" sessions become unnecessary: the couple ends counselling when they don't need the counsellor any longer. Dean doesn't "fix" the relationship for the couple, he assists the couple in learning how to fix their own relationship problems together. Added bonus: the couple uses the same techniques to manage future difficulties. Once the couple feel that they are more capable at addressing their relationship problems together, they can begin to bring couple counselling to a close without having to come back for "top-up" sessions (as if they'd somehow run out!).
About Dean Richardson MNCS(Accred/Reg)
You could choose any counsellor…
Given that this will be the most intimate and vulnerable you could be with your partner(s), you would want a skilled professional whose expertise you could trust, and whose focus would be upon your distinct relationship. Your couple or group relationship will be in good hands with Dean. He works from Great Britain, is Independent of "box 'em/shift 'em" therapy services and identifies as a gay couple counsellor. He's also easily payable in pounds sterling! Dean already had an impressive 14 years actual video webcam experience way before the first British emergency began (when suddenly counsellors added a Video option to their portfolio, having not practiced so previously! 🤔).
What makes Dean a Distinct Counsellor
Dean is sensitive and effective to your sexuality / gender-identity and intimate ways of relating to each other.
You'll discover quickly that Dean is an informed member of your own community.
Dean demonstrates adept skills with lesbian, gay, bisexual, asexual, fluid, mixed sexuality and same-or-mixed gender relationships having over 22 years expertise as a therapist.
Dean avoids the role of "all-knowing expert." Experts do not learn and adapt to new situations (such as your distinct relationship). Experts simply instruct using a pre-programmed approach 🤔.
Dean speaks plain English (and can swear like a virtuoso if you like, or not at all if you prefer). He works cooperatively with your relationship (no unnecessary silence, or just "hmms...").
Dean is an accredited member of The National Counselling Society. Accreditation is a valued recognition of his substantial expertise, originally awarded 12 years ago from another professional organisation. He is a member of the Psychotherapy and Counselling Union of Great Britain.
Dean is a British Counsellor working from the South of England. Unlike other counselling services operating from abroad 😲 Dean is actually registered, accredited, insured & supervised from within England (not from abroad).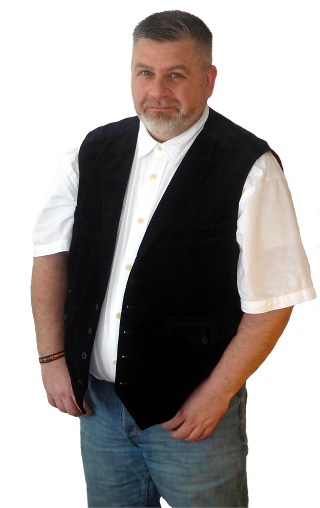 If any of this resonates with you and your partner(s), you should probably meet with the the
Online, Gay Relationship, Video Counsellor Dean Richardson MNCS(Accred/Reg)
 for yourself.
Dean focuses on LGBT/QIA+ relationships as a specialty in therapy. He works with individuals, couples and small groups. Plus, he's qualified to a postgraduate level (Chichester PG Diploma in Psychodynamic / Systemic Couple Counselling, IGA National Foundation in Group Counselling) as a private practice counsellor*.
(*Note: not all counsellors, particularly those who are trained by common "Individual" Counselling qualifications, have such specific qualifications for working with couples or groups. Nor do they have experience in working with therapeutic relationships. Such counsellors may try, perhaps out of misplaced goodwill, to employ "individual" techniques but the couple or group find that the approach is ineffective. This is simply because your relationship is not part of the counsellor's primary theoretical framework nor rationale. A couple is not: "individual-counselling-multiplied-by-two." Remember to always ask your potential counsellor: "what qualifies you to work with our relationship?" and trust your instincts based on the responses you hear.