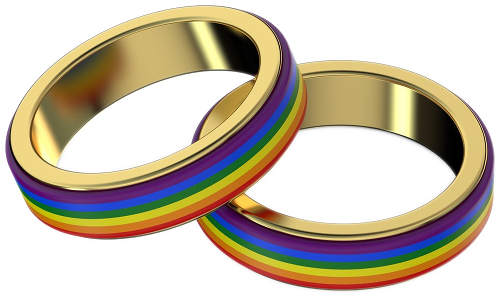 LGBT Couples Counselling Near Me
Find Same Sex Marriage Counselling
Counselling for LGBT Couples / Same-sex Marriages / Civil-Partnerships near me in Havant (Hampshire) and online with Zoom & Skype. Car parking details, train station information, local bus timetables and map-planning details to get to your specialist relationship counsellor for gay men, lesbian women and all sexual and gender diversities.

NOTE:
This page/information is for historic interest only. Although this counselling service no longer operates from The Cove Therapy Rooms (Havant), Video Counselling Services continue to operate uneffected 👍🏻
Alternative Counselling on Computer
Skype / Zoom Video Counselling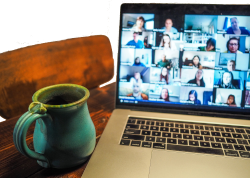 -
May 2021:
My contribution to us managing our national emergency was to offer my
13 years experience
of
Zoom/Skype Remote Counselling
, suspending 'face-to-face' sessions, and increasing my available hours. As we
move out of Lockdown
I'll
continue
to offer nationally-available video services to help us transition back
(Video/Webcam Counselling Details)
.
As a
Specialist Video (Zoom & Skype) Counsellor
, centred around Portsmouth
(Hampshire, UK)
, Dean Richardson MNCS(Accred/Reg) has been working with LGBT/QIA+ couples via video counselling for
more than 13 years.
When you've searched Google for "a couple counsellor near me" or "LGBT counselling near me" and failed to find one who suits your specific relationship needs, consider Dean's professional remote/webcam-based services instead:-
Go to Havant.
LOOKING FOR Zoom/Skype Video Counselling for LGBT/QIA+ Marriages? The procedure for joining Video Counsellings Session is described on this page.
Dean Richardson MNCS(Accred/Reg) is a specialist in couple counselling for LGBT/QIA Same-Sex Couple Relationships, Established Polyamorous Groups and other gender-diverse / sexuality-diverse partnerships.
His counselling rooms are in The Cove Therapy Rooms (located behind Davies Pharmacy on West Street): Old Stable Yard, West Street, Havant, Hampshire, United Kingdom, PO9 1PF.
The entrance is through the security gate placed between "Costa Coffee" and "Endless Gifts".
The rooms are located discretely to the east (or "bottom end") of Havant Shopping Centre, across the road from St Faith's Church, next door to The Meridian Centre, only a 5 minute drive from the A27, and has a source of affordable & discrete car parking. Both the bus station and the train station are less than a 10 minute walk.
When you Arrive.
The security gate to The Cove Therapy Rooms remains locked at all times (intercom is for residential flats only).
Wait at or near the gate – and about a minute before your appointment time (when the church bells chime) your counsellor will come to meet with you at the gate, and take you both to your therapy room.
If you arrive early, there are several welcoming places (coffee shops, shopping centre) to wait in.
If you arrive late, your counsellor will wait for around 5 minutes at the gate before returning to the therapy room. You will need to email or SMS to gain attention.
Car Parking, Bus Routes, Trains.
For full details about car parks etc, see our main page on Havant Counselling: https://HavantCounselling.com/location.
Havant Bus Station is around 5 minutes walk from our counselling rooms.
Havant Train Station is around 8 minutes walk to our counselling rooms.
There are several affordable car parks (around £2) in the area, but they are well hidden! Please see the location URL above for details on where to park your car. There are some free car parking places along the side roads. There are a couple of disabled-only places outside of The Cove Therapy Rooms. Plan ahead!
When considering a couple counsellor for a gay male, or lesbian couple relationship, you'll be looking for more than just a standard couple counsellor. You'll want to consider a gay relationship counsellor like Dean Richardson in Havant, Hampshire.
As a specialist couple counsellor, Dean has worked with many lesbian, gay and MOM relationships.
FACT: Some couples travelled upwards of 50 miles each week to work with Dean.
Dean Richardson MNCS(Accredited Registrant),
c/o The Cove (Therapy Rooms),
Old Stable Yard,
Havant,
Hampshire,
PO9 1PF.
LGBT Couple Counselling
LGBT Couple Counselling,
c/o Dean Richardson MNCS(Accred/Reg),
The Cove (Therapy Rooms).
Old Stable Yard,
Havant,
Hampshire,
PO9 1PF.