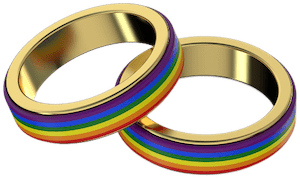 Counselling Appointment Days & Times
Sessions for Couples & Group
Select your Ideal Counselling Appointment. Availability for Lesbian, Gay, Bi & Queer relationship counselling. Days & times for weekly appointments. Counselling for couples & groups seeking a video consultant for their most intimate relationship. You could meet with your counsellor next week...
Skype / Zoom Video Counselling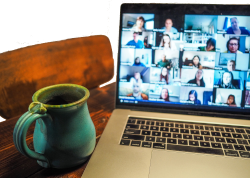 -
July 2021:
During our national emergency, my contribution was to offer
14 years experience
of
Zoom & Skype Remote Counselling
, suspending
face-to-face
sessions, and making more appointments available. As we
move out of Lockdown
I'll
continue
offering national video counselling, helping us to transition back
(Video/Webcam Counselling Details)
.
Counselling Appointments available by Next Week. I am available: Mondays, Wednesdays & Thursdays: noon to 8:50pm (last appointment 8pm). Also available Friday afternoon & evening for established (polyamorous) groups. You are welcome to select your preferred appointment day(s) and time(s), keeping in mind that this is a weekly commitment. Once we've agreed on a date and time, this appointment will be reserved for you until the end of our work (or unless we agree a change).
Couple & Individual Video Counselling (Zoom,Skype…)
Click to go to

HavantCounselling.com

…
Monday Appointments:

12

pm

1

pm

2

pm

3

pm

4

pm

5

pm

6

pm

7

pm

8

pm

Tuesday Appointments:
Not available
Wednesday Appointments:

12

pm

1

pm

2

pm

3

pm

4

pm

5

pm

6

pm

7

pm

8

pm

Thursday Appointments:

12

pm

1

pm

2

pm

3

pm

4

pm

5

pm

6

pm

7

pm

8

pm

Friday Appointments:
Not available
Weekend Appointments:
Not available
Polyamorous Group Video Counselling (Zoom,Skype…)
Friday Appointments:

12

pm

1

pm

2

pm

3

pm

4

pm

5

pm

6

pm

7

pm

8

pm
Couple & Individual Video Counselling (Zoom,Skype…)
Visit

HavantCounselling.com

…
Mon:
1pm, 2pm or

6pm

Tue:
Not Available
Wed:
1pm or 3pm
Thu:
1pm or 3pm
Fri:
Not Available
W/E:
Not Available
Polyamorous Group Video Counselling (Zoom,Skype…)
Fri:
1pm, 2pm,

6pm

or

7pm
About These Appointments…

RED APPOINTMENTS 

are most popular - they are regularly the first to go.
BOOK YOUR APPOINTMENT: [Click for my Contact Form] …
​
PREFERRED TIME(s) NOT AVAILABLE? [Click here to Register] for free notifications…
Appointments are weekly: same time, same day, same location, same counsellor.
We work for as long as we all think it's helpful, or for an agreed number of sessions if preferred.
Once you've decided on a date and time, this session is yours for as long as you need it. Your appointment time will not be offered to anyone else.
You pay for sessions weekly (cash, cheque, credit card, debit card).
To end counselling: it is preferable to bring up thoughts about ending rather than attending a session and declaring, "I'm ending today." This is because the desire to end can sometimes be a mask for something else, such as fear, inability to be angry, acting out abandonment, and so on.
When we've agreed on an end date, counselling sessions come to a close as planned.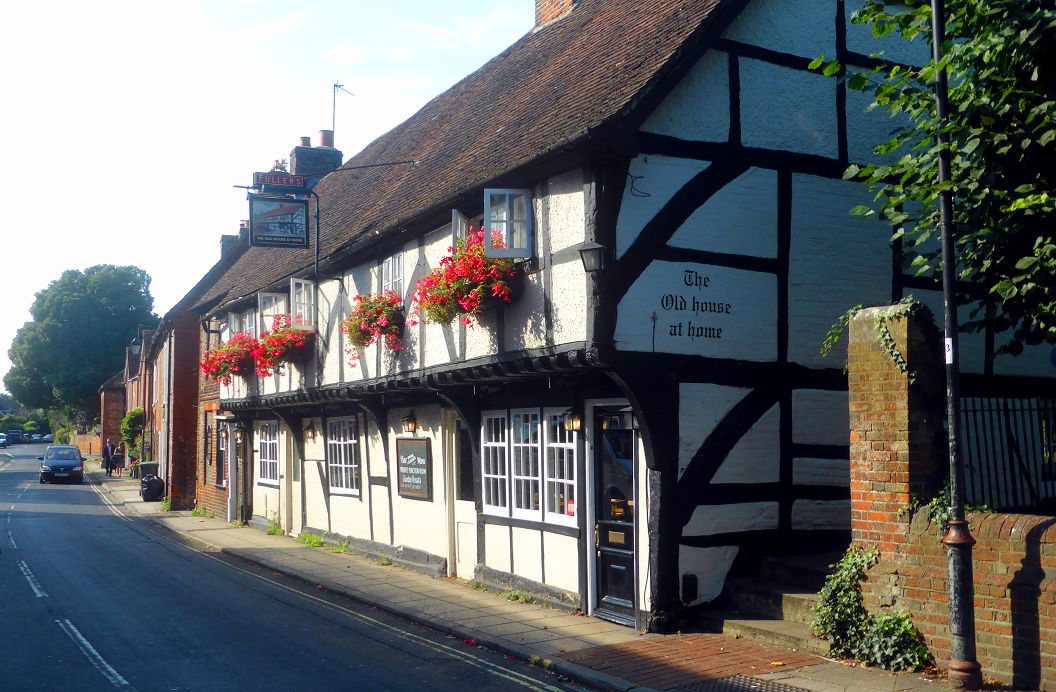 Planned Breaks.
The following table lists the dates of my planned breaks this year (i.e. when I am not available).
Friday 2nd July 2021 to Sunday 25th July 2021 (24 days).
Friday 27th August 2021 to Sunday 5th September 2021 (10 days).
Friday 15th October 2021 to Sunday 24th October 2021 (10 days).
Friday 10th December 2021 to Sunday 2nd January 2022 (24 days).
Unlimited or Set Number of Counselling Sessions
NHS facilities and some mental health charities offer you a limited or set number of sessions. The limit may be around 6 or 12 sessions. Sometimes this may mean you will end counselling before your full requirements are addressed.
Dean effective therapy approach comes from his private practice. He asks you to commit to a regular, weekly attendance. The number of sessions available to you has no artificial limit. You can attend for as long, or short, as therapy is helping.
When our counselling work is established, you may like to discuss setting number of sessions. This can help with budgeting, availability, new matters coming into the counselling, or other matters. We will discuss possibilities before changes were put in place so that everyone is happy.
Primarily, as your distinct relationship, the therapeutic needs of the couple are of great concern. Financial matters are important, and we can amply deal with those.
About Dean Richardson MNCS(Accred/Reg)
You could choose any counsellor…
Given that this will be the most intimate and vulnerable you could be with your partner(s), you would want a talented professional whose expertise you can trust. Your couple or group relationship will be in good hands with Dean. He works from Great Britain, is Independent of "box 'em/shift 'e" organisations. He identifies as a gay couple counsellor. He is easily payable in pounds sterling! Dean already had an impressive 14 years actual video webcam experience way before the first British emergency began (did you notice other counsellors suddenly adding a video option to their portfolio?! 🤔).
What makes Dean a Distinct Counsellor
Dean is sensitive and effective to your sexuality / gender-identity and intimate ways of relating to each other.
You'll discover quickly that Dean is an informed member of your own community.
Dean demonstrates adept skills with lesbian, gay, bisexual, asexual, mixed sexuality and same-or-mixed gender relationships. He avoids the role of an "all-knowing expert";  experts don't learn & respond, they instruct!
Dean speaks plain English (and can swear like a virtuoso if you like, or not at all if you prefer). He works cooperatively with your relationship (no unnecessary silence, or just "hmms...").
Dean is proud to be an accredited member of The National Counselling Society. Accreditation is a valued recognition, originally awarded 12 years ago from another professional body. Accreditation usefully validates a counsellor's substantial experience and attention to ethical practice. Dean is a member of the Psychotherapy and Counselling Union of Great Britain.
If all that hits the mark… then you'd probably like to meet with the Online Gay Relationship Counsellor
Dean Richardson MNCS(Accred/Reg) for
LGBT/QIA+ yourself
.
Specialist in LGBT/QIA+ Relationships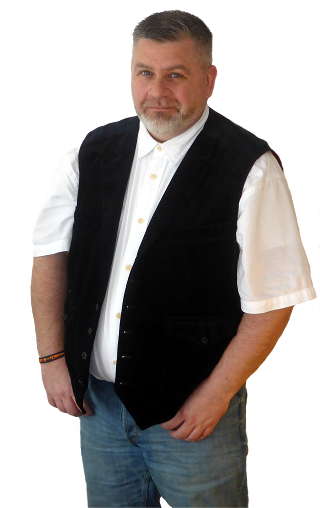 Dean focuses on LGBT/QIA+ relationships as a specialty in therapy. He works with individuals, couples and small groups. Plus, he's qualified to a postgraduate level (Chichester PG Diploma in Psychodynamic/Systemic Couple Counselling, IGA National Foundation in Group Counselling) as a private practice counsellor*.
(*Note: not all counsellors, particularly those who are commonly qualified in Individual Counselling, have such specific qualifications for working with couples or groups. Nor do they have therapeutic relationship experience. Such counsellors may try, perhaps out of misplaced goodwill, to employ "individual" techniques but will find they are ineffective. This is simply because your relationship is not part of their primary theoretical framework nor rationale. A couple is not "individual-counselling-multiplied-by-two!" Remember to always ask your potential counsellor: "what qualifies you to work with our relationship?" and trust your instincts based on the responses you hear).