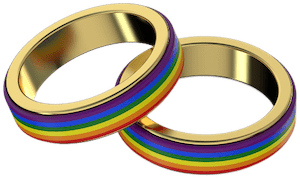 Independent Specialist LGBT/QIA+ Counsellor
Counselling for LGBT/QIA+ as a Distinct Specialism.
About Dean Richardson MNCS(Accred/Reg)
Dean is the ideal choice for LGBT/QIA+ Couples and Polyamorous Groups. Make an informed decision about seeking Relationship Therapy. Choose the specialist couple counsellor Dean Richardson. Ideal for Gay, Lesbian & Mixed-Seuxality Relationships. Because this is such a personal and intimate experience, make this critical decision based on Dean's 22 years experience, qualifications, and private practice. Pick Dean when his professional service meets with your distinct needs…
Qualifications & Experience in Counselling
Dean Richardson MNCS(Accred/Reg) is a fully qualified, vastly experienced, accredited & registered counsellor (Professional Standards Authority registration: #NCS15-02454 via his membership of the National Counselling Society).
He's also independent of Employee Assistance Programs, Insurance Programs, American "Use one of our Licensed Counselors (sic)" Programs, or other form of collective therapy schemes. 
Qualities you Seek in a Counsellor
You're seeking an experienced counsellor for a gay couple (…lesbian couple, bisexual couple, mixed-sexuality couple) or a polyamorous LGBT/QIA+ group.
You may have visited a directory of therapists and been perplexed as to what one therapist offered that distinguished themselves from al others. You may have looked at counsellors' websites and wondered if they offered counselling tailored to your specific sexual and/or gender identity.
You have finally arrived at this website.
Let's see if I can describe how Dean Richardson MNCS(Accred/Reg) (that's me 👋🏻) uses 22 years' expertise to specialise in couple and group relationship counselling for LGBT/QIA+.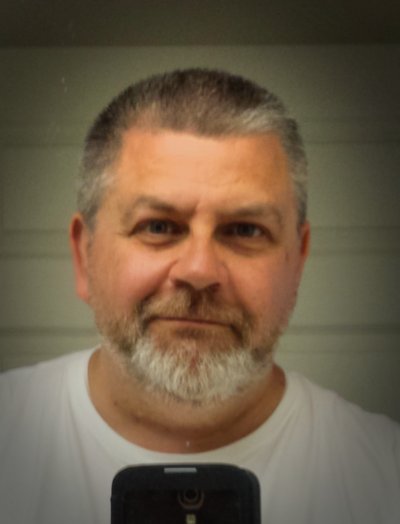 Counsellor Dean Richardson MNCS(Accred/Reg)
23rd year of practical counselling experience

100%

100%

Specialist in Gay & Lesbian Couple Relationship Counselling & Polyamorous Groups

100%

100%

Qualifications in Couple & Group (Systemic/Psychodynamic) Counselling

100%

100%

Accredited Registrant with the National Counselling Society (NCS)

100%

100%

Practice fully insured / public indemnity insurance

100%

100%

Member of the Counselling & Psychotherapy Union of Great Britain

100%

100%

30 hours (minimum) annual Continual Professional Development

100%

100%

Minimum 90 minutes monthly supervisory consultation

100%

100%
Now celebrating his 23rd year in practice, Dean is a fully qualified & experienced male, gay relationship counsellor specialising in counselling with lesbian, gay, bisexual and mixed-sexuality adult couples. His approach is gender-agnostic (your gender id is important but it is not deterministic within therapy).
Dean expanded his established Couple Counselling and Polyamorous Group Counselling via the Internet 14 years ago by integrating Zoom & Skype video.
Click for Dean's Detailed Qualifications list
Counselling Qualifications (Primary).

Primary awards include:
Diploma in Psychodynamic Counselling (awarded July 2003 - Chichester Counselling Services - BACP Accredited Course).
Post Graduate Diploma in Counselling Couples (awarded  January 2010 - Chichester Counselling Services - Psychodynamic/systemic theoretical framework).
Primary Theoretical Frameworks.

Primary Models/Framework include:
Psychodynamic / Psychotherapeutic Counselling (individuals).
Integrated Systemic / Psychodynamic Counselling (couples).
Integrated Psychodynamic / Foulksian (groups).
Cognitive Behavioural Approach to Therapy.
Supporting Certification (Primary).

Primary continued professional development ("CPD") certification & training relevant to practice.
Group / Team Facilitation Leader (Business) (Awarded 1997 – IBM, North Harbour, Portsmouth).
Individual's Coaching & Mentoring (Awarded 1998 – IBM, North Harbour, Portsmouth).
Brief / focal psychodynamic psychotherapy (Awarded 2004 & 2009 – Chichester Counselling Services).
Assessing Clients for Psychodynamic Counselling (Awarded June 2006 - Chichester Counselling Services).
Online Counselling Skills (Awarded May 2007 - OnlineCounsellors.co.uk / Kate Anthony).
National Foundation Certificate in Group Psychotherapy (Awarded July 2011 - Institute of Group Analysis - Brighton/Birkbeck College).
Certificate in Foundations of Cognitive Behavioural Therapy (Awarded May 2012 - Hemmings Field Associates - "CBT With Heart").
Working therapeutically with individuals convicted or accused of sexual offending (Awarded June 2019 - Stop/So).
Professional Membership Organisations.
National Counselling Society (2015 – ongoing) *Note 1.
Psychotherapy and Counselling Union of Great Britain (2018 – ongoing).
British Association for Counselling and Psychotherapy – BACP (2003 – 2018 (16 years) – resigned in August 2018 – no longer a member – *Note 1).
Professional Accreditation.
National Counselling Society – MNCS(Accredited Registrant) – (2015 – ongoing).
British Association for Counselling and Psychotherapy – BACP – MBACP(Accredited)  (2009 – 2018 (10 years) – resigned in August 2018 – accreditation by BACP no longer applies).
Professional Registration.
Independent & Private Practice
Dean is an Independent Counsellor – meaning you get to make your own informed decision on if his services, skills, experience and talent are what you're looking for in your distinct relationship.
He is not available via the myriad of "Sign up to Our Services with your Credit Card and get the Next Available Counsellor who you can Text 24/hours a day!". You may have seen similar adverts on Social Media but suspected that the services were not based in the UK 🤔.
Dean has private practices around Portsmouth, Waterlooville & Havant (Hampshire, UK) with plans to expand to Southampton, Bournemouth and Brighton. His services are available exclusively to Great Britain via Internet "Webcam" using Zoom, Skype. As his reputation grows, he is frequently sought after as an LGBT relationship counsellor.
Dean is an accredited & registered counsellor, via the National Counselling Society. Accreditation is a process that confirms a counsellor's substantial experience, professionalism and adherence to ethics. He has held his accreditation status for over 12 years.
As a private practice professional counsellor, Dean continues to advance his understanding and application of counselling and psychotherapy through monthly supervisory consultations and ongoing professional development. He is a member of the Counselling and Psychotherapy Union of Great Britain.
Very Low % Dropout Rate.
Our counselling relationship begins with an initial session (occasionally needing a few more) so that you and Dean may meet and begin evaluating together if the initial experience of counselling seems helpful (...at least helpful enough to continue).
It may interest you to know that two measurements may help you to understand how people respond overall to Dean's particular Counselling Approach: the Initial Dropout Rate (the % of people who decide not to continue working with Dean after the initial session) and the Case Dropout Rate (the number of people who stop attending counselling during the first month without giving reasons).
Over the past twelve months (September 2020 to August 2021) Dean's Dropout Rate measurements have been:-
Initial Dropout Rate:
0.00%
Message from Dean to LGBT/QIA+ Couple & Group Relationships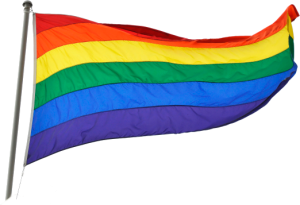 As a gay or lesbian couple or member of a poly-group, in a short- or long-term situation, and who has been experiencing troubling conflicts within your relationship, you've probably been searching for a couple or group relationship counsellor who shows clearly that he or she would work with LGBT/QIA+ Relationships… your particular kind of relationship.
You may have come across websites that talk about "biblical definition of marriage" (which seems to me to be a poorly masked statement of "only heterosexual couples welcome here, thanks"), couple "coaching", "marital" counselling, and as you read through the text it became clear that the therapist was talking about the "one man and one woman" kind of relationships.
If you were lucky, you might have found a whole sentence (sometimes a whole paragraph!) appended to a page that adds the therapist would work with a gay or lesbian couple too.
As a gay couple & group counsellor, I find this heteronormative, last-minute-LGBTQ-appended thought unsettling.
Counsellors Focussing on LGBT
Of course, there are many couple counsellors out there – many of them competent & effective – but perhaps few that understand LGBT/QIA+ relationships from a professional and personal perspective. Maybe even fewer that study the psychological and therapeutic needs of lesbian and gay couples in counselling as part of their continued professional development.
And then you found me @ LGBTCoupleCounselling.co.uk ~ centred around Havant, Portsmouth & Southampton (Hampshire, UK) and available over the Internet using Zoom and Skype Video.
Whoohoo!
Hi! I'm Dean Richardson. I'm a qualified and experienced (22+ years) counsellor who is not only a gay man, but who also studies the specific psychological and therapeutic needs of Lesbian, Gay  & Queer Intimate Relationships, which can be addressed effectively in Couple or Group Counselling.
So, are you looking for a specialised counsellor in Hampshire, Sussex, or Dorset, who works with lesbian and gay couple relationships and is available on Zoom/Skype? Someone who will walk you through the real conflicting-shit that a relationship has dealt the both of you? I'd be the couple counsellor of choice, staying with you both until we're done or, at the very least, until you don't need me any longer.
Dean A. Richardson
October 2014
Does a Therapist's Sexuality Matter
I understand the unique needs and challenges that lesbian, gay, bisexual, and transgender couples and polyamorous groups face in a heteronormative society. Furthermore, in therapy, I will concentrate on your relationship needs (rather than try to apply a kind of magical "standard" for happy couples). My goal is to become redundant; literally! You will no longer require my services once our therapy work is completed.
This means that you'll leave couple counselling with ways to manage your relationship both now and in the future.
My therapeutic approach with LGBT/QIA+ relationships means there doesn't need to be more than one counsellor in the room with you, neither. (Yes, some services engage your relationship with two counsellor simultaneously).
Plus, I'm quite down-to-earth and "non-counselley". I'll use swearing and everything (meaning: I'm happy to use language & colloquialisms that you do)!
This can greatly help you become at-ease with the counselling processes and Dean himself.
Surprisingly 'Non-Expert' Approach
OK, first let me assure you that as a professional, independent specialist in private counselling practice I am fully qualified, professional, experienced and an accredited/registered couple and group counsellor…
… and yet,  remarkably, I avoid taking on the role of an "expert" 👍🏻
I do not advise relationships "this is how you tackle your problems".
I do not tell relationships "do these steps and all will be cured!".
I do not offer my book for sale (I don't actually have one!) that promises to reveal relationship secrets that only my book will reveal to you at the RRP.
No, instead, my approach to counselling uses a significantly more powerful and more sustainable resource: your own creativity and (possibly dormant) ability to problem-solve together.
As you read this you might despair: "but if we could resolve our problems don't you think we would have done that already?! 😣"
Indeed, but every relationship manages what comes within their perception or awareness. One of my particular skills is to assist couples and groups into noticing areas that are beyond their current perception (or what their psychological defences had allowed); they hadn't been able to contemplate newer hypotheses about the relationship's systems. With newer hypothesis comes newer information, and with that comes new possibilities and new options to tackle relationship problems.
So, it makes more sense now that – by avoiding taking an expert in relationships position – my therapeutic framework empowers the couple or the group into effectively discovering and developing their own resolutions to their ongoing – and new – problems.
Working with me, your relationship leaves counselling independent of meeting with me again; no sense of needing to refer back to me: "oh we have another problem, how do we…?" in the future.
Curiosity is encouraged (employing a bucket-load of therapeutic frameworks) – unpacking what's central within arguments, conflicts and distrust bringing new knowledge to the relationship.
New Knowledge brings new understanding to the intimate partners.
New understanding fuels the development of new(er) relationship decisions (eg newer problem resolutions and/or conflict mitigation).
Areas of Specialist, Independent Therapy Practices
As an accredited registered counsellor, and a specialist in working with lesbian, gay and mixed-sexuality couples, Dean's experience spans over more than 22 year.
Here's a summary of his specialist therapy expertise.
Specialist Gay Relationship Counsellor
Dean is the only actual gay couple and group private counsellor in the Hampshire-to-West-Sussex Region (Portsmouth, Southampton, Chichester) – contact me if I'm wrong 😁.
But sexuality isn't enough to promote ones self as a counsellor for LGBT/QIA+ couple and group relationships.
In addition to his formal qualifications, Dean studies the psychological and therapeutic needs of lesbian, gay, bisexual and aromatic individuals within gender-variant couple and groups in both short- and long-term relationships.
It's part of his choice as his specialised area and continued professional development.
Whilst some other counsellors may be perfectly happy to work with generic heteronormative relationships, Dean would be the counsellor to consider particularly for LGBT/QIA+ sexuality & gender identification needs… and beyond.
Systemic Psychodynamic LGBT/QIA+ Couple Counselling
Psychodynamic counselling takes certain principals from Freud, Jung, Klein, Winnicott, Bion and so on.
I believe that there is a conscious part of our minds, and an unconscious part.
Sometimes these parts are in sync, and sometimes they are in conflict. Unconscious conflict can produce stress and distressing behaviour in our lives and a psychodynamic approach to counselling (gently) gets to understand the conflict (bring unconscious into the unconscious) giving you choices and feeling less at the mercy of stuff going on.
In a relationship, unconscious processes can become "acted out" and even passed between the couple (one person's fears get played out by the other partner).
Taking a systemic approach, I help the couple to become interested in the processes happening between them.
Interest can lead to knowledge, knowledge leads to noticing difference and difference is a relationship.
With knowledge recognition of difference, we can learn what relationship behaviour is asking for, and decide how to supply it.
Brief/Focussed Counselling
Brief/Focal counselling attempts to employ sound counselling principals, but in a much more concentrated and swift way.
In the case of LGBT Couple Counselling, we will spend several sessions learning what should the focus of couple counselling be.
It can be a welcome process for many couples, to learn what is really happening between them and their partner. With such knowledge, the couple can be less helpless.
Once this stage is reached (say up to 6 sessions), the couple can decide to discontinue regular counselling, and work on the relationship focus themselves.
Alternatively, the couple may continue to meet with the counsellor to work through the matters which the focus brings up.
Domestic Violence
Dean works with lesbian and gay couples to who are in a violent (emotionally, physically, or both) relationship.
Violence may be looked at in some unusual ways (quite apart from a rather stereotypical "it's all his fault" position).
We'll discuss some rules and put into practice "The Safety Plan" (a way for the couple to instantly halt violent behaviour).
We'll then work together to understand what violence may be attempting to communicate between the couple.
This requires both partners to participate in the process.
Sex and Sexuality
Dean works with sex and sexuality in LGBT couple relationships.
Whilst we're still not being taught anything about gay or lesbian sex or sexuality in schools, we're left to teach ourselves or to discover things along the way
It's not unusual for two gay men, or two lesbian women, to come together and have very different views on what sex is.
We'll meet to discuss in a safe, comfortable environment, what sex means to the both of you, and to find ways to help you both enjoy each other sexually.
LGBT? (Q? I? A? +?)
L: Lesbian
G: Gay
B: Bisexual
T: Trans* (e.g. transgender, transexual, transwomen, transmen) ~ although the use of the asterix is falling out of favour now.
Q: Queer, or Questioning one's sexuality.
I: Intersex.
A: Asexual.
+: Anyone and everyone 👍🏻
As a counsellor Dean is interested in working with you in counselling regardless of your identity, orientation, preferences or kink. Whatever makes you comfy we will respect. Whatever makes you uncomfortable we will try and improve upon. You're a fellow human being and Dean will treat you as such.
Situations I may decline…
As a professionally qualified counsellor, there are areas that I do not work with. It's important to consider these if you're thinking about contacting me.
If you're looking for advice or to be told what to do (e.g. seeking instruction about sorting out your problems) then I'm not offering the service you're seeking.
My approach to counselling requires that you are able to look after yourself in between sessions and at least have some capacity to be curious during a session (e.g. being so vulnerable that most of what I say wounds you). If you need regular contact (eg telephone), another counsellor would be a better choice.
I cannot "fix" anyone, nor your relationship, for your satisfaction. For example: couples who come to see me "because I want you to change his behaviour for me" will find my approach very unlikely to be satisfactory.
I cannot work with people who are experiencing serious psychiatric disorders, such as bipolar disorder, borderline personality disorder etc.
I am not a psychologist, a psychiatrist nor a GP/Doctor – I cannot diagnose people and I do not prescribe medication.
If you are considering gender transition, I am not a counsellor who can make recommendations to surgeons on your behalf (i.e. I will be happy to work with you about how transition may affect you, but I am unable to participate in a process that recommends you for transitional medical treatment nor surgery).
My qualifications include working with domestic violence, however I may choose to decline to work with your relationship on a case-by-case basis.
Certain difficulties I may decline to work with for personal reasons or simply because I consider myself too inexperienced in the area you're seeking assistance with.
You have to be able to work co-operatively with me (at least after a few sessions, if it's not possible to do so straight away). If you're seeking a "I'll tell you the problem, and you tell me the solution" therapist – that wouldn't be me.
Similarly to the above item: if your relationship does not engage with me (eg you spend most-or-all of the session in an argument, and will not (or cannot) allow me to intervene), we have to consider if our time together is worth the session fee being paid.
How a Relationship Counsellor Thinks
You might be wondering how all of these splendid therapy processes actually work.
What does the counsellor actually thinking about when he's working with a couple's or a group's relationship?
What's going on inside of the counsellor's head - what is he actually doing before he speaks?
So as to not distract from this page's focus, I'll invite you to read the separate article: "How a Relationship Counsellor Thinks...".
Trust me... it's got science-ey bits in it... 😲🤣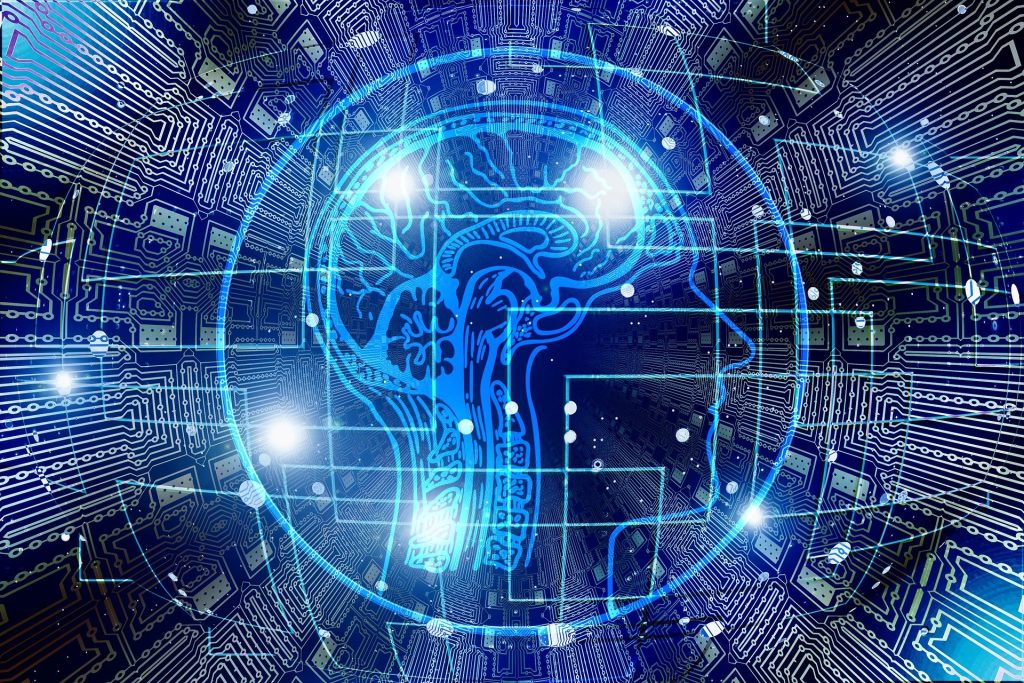 About Dean Richardson MNCS(Accred/Reg)
You could choose any counsellor…
Given that this will be the most intimate and vulnerable you could be with your partner(s), you would want a skilled professional whose expertise you could trust, and whose focus would be upon your distinct relationship. Your couple or group relationship will be in good hands with Dean. He works from Great Britain, is Independent of "box 'em/shift 'em" therapy services and identifies as a gay couple counsellor. He's also easily payable in pounds sterling! Dean already had an impressive 14 years actual video webcam experience way before the first British emergency began (when suddenly counsellors added a Video option to their portfolio, having not practiced so previously! 🤔).
What makes Dean a Distinct Counsellor
Dean is sensitive and effective to your sexuality / gender-identity and intimate ways of relating to each other.
You'll discover quickly that Dean is an informed member of your own community.
Dean demonstrates adept skills with lesbian, gay, bisexual, asexual, fluid, mixed sexuality and same-or-mixed gender relationships having over 22 years expertise as a therapist.
Dean avoids the role of "all-knowing expert." Experts do not learn and adapt to new situations (such as your distinct relationship). Experts simply instruct using a pre-programmed approach 🤔.
Dean speaks plain English (and can swear like a virtuoso if you like, or not at all if you prefer). He works cooperatively with your relationship (no unnecessary silence, or just "hmms...").
Dean is an accredited member of The National Counselling Society. Accreditation is a valued recognition of his substantial expertise, originally awarded 12 years ago from another professional organisation. He is a member of the Psychotherapy and Counselling Union of Great Britain.
Dean is a British Counsellor working from the South of England. Unlike other counselling services operating from abroad 😲 Dean is actually registered, accredited, insured & supervised from within England (not from abroad).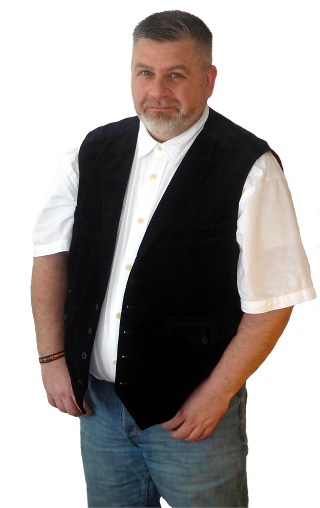 If any of this resonates with you and your partner(s), you should probably meet with the the
Online, Gay Relationship, Video Counsellor Dean Richardson MNCS(Accred/Reg)
 for yourself.
Dean focuses on LGBT/QIA+ relationships as a specialty in therapy. He works with individuals, couples and small groups. Plus, he's qualified to a postgraduate level (Chichester PG Diploma in Psychodynamic / Systemic Couple Counselling, IGA National Foundation in Group Counselling) as a private practice counsellor*.
(*Note: not all counsellors, particularly those who are trained by common "Individual" Counselling qualifications, have such specific qualifications for working with couples or groups. Nor do they have experience in working with therapeutic relationships. Such counsellors may try, perhaps out of misplaced goodwill, to employ "individual" techniques but the couple or group find that the approach is ineffective. This is simply because your relationship is not part of the counsellor's primary theoretical framework nor rationale. A couple is not: "individual-counselling-multiplied-by-two." Remember to always ask your potential counsellor: "what qualifies you to work with our relationship?" and trust your instincts based on the responses you hear.