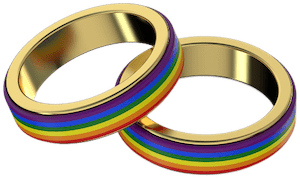 Gay Relationship Therapist (UK) ~ Dean Richardson MNCS(Accred/Reg)
Trust Dean 's 21+ years Expertise
British Gay Relationships (Couples and Intimate Groups) deserve a professional therapist's help too. It can help feelings of shame or nervousness to know that, as gay men, you're meeting with an actual gay therapist who happily specialises in couples therapy (rather than, say, a competent but straight ally).
Dean Richardson MNCS(Accred/Reg) has over 21 years practical experience! He's available exclusively via Zoom & Skype video, United Kingdom based & centred around Hampshire (Southampton, Portsmouth, Petersfield) & West Sussex (Chichester). Feel confident making an informed decision about the counsellor for your distinctly LGBT relationship.
Professional LGBT /QIA+ Specialism
Dean Richardson is happy to call himself an Out and Proud Gay Couple Counsellor. He has developed his private practice over 21+ years. This time includes 14 years of Zoom/Skype video tele-counselling that focused on the needs of gay relationships.
Dean began his therapist training in psychodynamic counselling back in 1999. After five years hard work he was proud to earn his BACP Accredited Diploma in Psychodynamic Counselling via the British Association for Counselling and Psychotherapy Accredited Training Centre:  Chichester Counselling Services.
Having worked in charity for ten years, Dean's supervisor and mentor, Sue Esau, advised him to expand his counselling practice. He could train in couple counselling. The enticing point was that Dean would be welcomed by gay male couples. As Sue put it, from her wealth of experience, "gay couples often ask to work with a gay couple counsellor…".
Dean qualified with a Post Graduate Diploma in Psychodynamic/Systemic Couple Counselling (Chichester / BACP Accredited) in 2010.  He becan focussing his practice on counselling gay couples.
His training fully addressed the needs of couples in therapy. There was scope to address the unique needs of gay & lesbian couples. Remember, Dean's mentor said that homosexual guys in couples would be asking for him. gay couples ask for a gay counsellor. To meet this demand, Dean began informative post-graduate research. He focussed well on  the specific needs of homosexual couples from therapy. He continues effectively applying this research today.
Once characterising himself as "the only gay (couple counsellor) in the village" Dean practices over the Internet meeting gay couples from across the whole United Kingdom.
A Potted Professional History
Highlights of Dean's 21 years' professional journey.
(1998 – 99) – Adult Education Certification in Counselling Skills (RSA).
(1999 – 03) Diploma in psychodynamic counselling for individuals.
(1999 – c.2015) Counsellor, Assessor, Support Trainer, IT Manager: Chichester Counselling Services.
(2009) Training in online counselling (Internet based, video conferencing, written-text / SMS / Email).
(2009 – 10) Diploma in psychodynamic/systemic counselling for couples.
(2010) Establishes Dean Richardson Counselling, private practice based in Portsmouth & Chichester.
(2011) Group training via Institute of Group Analysis National Foundation.
(2011) Established LGBT Couple Counselling to focus therapy for gay, lesbian, bisexual, asexual & queer couples and groups.
(2014 – 18) Joined the Marple Cross Centre LLP (Southsea private therapy centre) as co-director.
(2019-) dedicated focus to LGBTCoupleCounselling.co.uk during the UK pandemic/lockdowns.
That's right. We exist for real! Dean is an actual gay couple counsellor. With 21 years overall experience, 11 years of which working with couples and 14 years of which working over the Internet.
Dean's services as a counsellor are available in Hampshire, Sussex, Dorset, and Surrey. You don't have to be a gay couple local to those regions to come to counselling; as long as you're a UK citizen or live in the UK, Dean's practice-insurance will cover the work.
Oh, and Dean is also available plus further afield via the Internet for video / telecounselling sessions (if your broadband speed is suitable).
Some say he's a pretty down-to-earth bloke to talk with, and not at all "counsel-ley" 😊.
Gay counselling is a specialism of Dean's. It's interesting for a fully qualified & experienced gay therapist to concentrate his services on gay counselling. It's also a very gratifying therapeutic specialty. It's also beneficial in the counties of Hampshire, Sussex, and Dorset (South of England) where access to LGBT Counselling Services – as a primary need – may be limited.
However, a gay man needs more than simply a psychotherapy diploma. A fundamental study of gay human development is required for effective gay counselling. A deep appreciation of homosexual/diverse psychological development benefits the counsellor to help those seeking counselling. This, regardless of the issues being sexuality-related or not. Think: the difference between a the counsellor appreciating that you had to come out at some stage (aka the cuckoo in the family nest), and one who never considers you might have had to.
It is appropriate and beneficial to provide gay counselling via a private counselling practice. Even better, the gay client is addressed as a person first, rather than as a sexual identity.
Dean Richardson – over 21 years has made such studies and approaches a central core of his practice. His counselling practice is guided by the following principles: deal with the client's problems first, and respect the sexuality at the same time. Do not treat sexuality as an ailment.
Gay counselling can be effective & beneficial. Whether your sexual identity is as source of struggle, or is simply a part of who you are. You will be valued and respected regardless of who and how you identify.
LGBT Relationships Support
Why go straight when there's a local Gay Relationship Therapist right here! A therapist specialising in gay men, lesbian woman; all sorts of mixed sexuality partnerships and gender identity partners. Plus he's within reach to UK residents.
This is not just about any relationship. It's about your distinct relationship.
Hi 👋🏻 – I'm Dean Richardson MNCS(Accred/Reg), a fully qualified & experienced gay therapist with over 21 years counselling expertise (11 years in relationship counselling & 14 years in telecounselling Zoom, Skype etc). 👍🏻
TL;DR – let's get you started on some links to my therapy services:-
Zoom/Skype – Remote Counselling in Realtime
It's good to know that Dean's counselling services are available both daytime and evenings (weekdays) by prior arrangement. It's even better knowing that the video apps used to connect with Dean are free of charge. Dean is pleased to support Zoom, Skype, Whatsapp, Google Meet and others*.
Realtime Video Conferencing apps are easily installed on your Smartphone, PC, Mac, or Chromebook. They provide a superb experience talking to your counsellor, using your device's built-in camera & microphone. You and your spouse will be speaking with your counsellor in real-time. No recording a video, transmitting it and then waiting for a reply.
For the best performance, have a decent broadband service (4Mbps downstream & 3Mbps upsteam is ideal). To get the best counselling experience, you and your partner(s) will use one video devices each. Even better, you'll be sitting in separate rooms (this is explained in the link below).
Dean added video counselling to his portfolio some 14+ years ago. He's very experienced at teleconferencing. When compared to some of the counsellors who added basic video therapy when the UK emergency situation in 2020 began, Dean's accumulated levels of experience is impressive.
*iOS-exclusive services are excluded… simply he doesn't have an Apple iPhone nor a Mac.
Unlimited or Set Number of Counselling Sessions
NHS facilities and some mental health charities offer you a limited or set number of sessions. The limit may be around 6 or 12 sessions. Sometimes this may mean you will end counselling before your full requirements are addressed.
Dean effective therapy approach comes from his private practice. He asks you to commit to a regular, weekly attendance. The number of sessions available to you has no artificial limit. You can attend for as long, or short, as therapy is helping.
When our counselling work is established, you may like to discuss setting number of sessions. This can help with budgeting, availability, new matters coming into the counselling, or other matters. We will discuss possibilities before changes were put in place so that everyone is happy.
Primarily, as your distinct relationship, the therapeutic needs of the couple are of great concern. Financial matters are important, and we can amply deal with those.
Questions Gay Couples Ask of Therapy
Can I go to a Counsellor when I'm in a Gay Relationship?
You certainly can! We're not talking just about Dean Richardson as a therapist for gay couples therapy, neither. A majority of British couple counsellors like to work with many forms of couple relationships. Some may exclude certain couples*. This includes family ("mother / son"). My old mentor would say: "You know how to keep two people safe in the room, so…".
Some couple counsellors struggle with prior knowledge and understanding of gay men's need. This can make within couple therapy challenging for everyone. Your choice of counsellor may take this into consideration.
(*This hasn't always been the case, and some counsellors will decline to work with gay men citing religious/biblical reasons… in 2021 🤔)
We're 400 miles away – can we still work with you?
You certainly can! Dean works exclusively on video counselling for gay men, women and gender-neutral or transitioned/ing people using Zoom, Skype, Whatsapp and more.
Dean also works with long-distance gay relationships (eg the three of us are Zoom calling from three separate countries). Provided everyone's broadband connection is of a decent quality, Zoom counselling will be a good experience. 
Read more about Long Distance Couple Counselling.
Can Gay Friends use Counselling?
You certainly can! Couple Counselling is not just for traditional (you get me?!) marriages, but effective for <strong>any form</strong> of two-people-relationship, including family relationships, friends, business colleagues, flat mates and so on.
So if your friendship is in trouble, or you and your business partner are in conflict, or you and your (twin?) brother need to clear the air – couple counselling with gay couple counsellor Dean Richardson would be an ideal choice to consider.
Are you a "Licensed Counselor"?
This is one of those things you've likely seen appearing on Social Media, Facebook, Twitter, Google etc by certain organisations based outside of the UK (one clue is in the spelling of 'Counselor' !).
For British counsellors (two "l"s) there is no such thing as a licensure scheme. After achieving qualification (minimum diploma, also known as level 5 in England, Wales and Northern Ireland), we counsellors can register with one of the dozen membership bodies recognised by the Professional Standards Authority. Later, if we choose to, we might work towards accreditation with that same membership body (example: add 450 supervised practice hours to our portfolio, write several essays, pay money (and a higher annual membership fee) and if a handful of anonymous peers may agree that we've demonstrated competency to receive accreditation).
Dean Richardson's post-nominal letters are: MNCS(Accred/Reg) standing for "member of the National Counselling Society", "accredited" and "registrant", having qualified with his Diploma in Psychodynamic Counselling, and Post Graduate Diploma in Psychodynamic/Systemic Couple Counselling (yup – he's fully qualified to practice) 👍🏻.
Nevertheless, there is still no such thing as a Licensed Counselor (sic) in the United Kingdom – maybe check with America… 🤷🏻‍♂️.
About Dean Richardson MNCS(Accred/Reg)
You could choose any counsellor…
Given that this will be the most intimate and vulnerable you could be with your partner(s), you would want a talented professional whose expertise you can trust. Your couple or group relationship will be in good hands with Dean. He works from Great Britain, is Independent of "box 'em/shift 'e" organisations. He identifies as a gay couple counsellor. He is easily payable in pounds sterling! Dean already had an impressive 14 years actual video webcam experience way before the first British emergency began (did you notice other counsellors suddenly adding a video option to their portfolio?! 🤔).
What makes Dean a Distinct Counsellor
Dean is sensitive and effective to your sexuality / gender-identity and intimate ways of relating to each other.
You'll discover quickly that Dean is an informed member of your own community.
Dean demonstrates adept skills with lesbian, gay, bisexual, asexual, mixed sexuality and same-or-mixed gender relationships. He avoids the role of an "all-knowing expert";  experts don't learn & respond, they instruct!
Dean speaks plain English (and can swear like a virtuoso if you like, or not at all if you prefer). He works cooperatively with your relationship (no unnecessary silence, or just "hmms...").
Dean is proud to be an accredited member of The National Counselling Society. Accreditation is a valued recognition, originally awarded 12 years ago from another professional body. Accreditation usefully validates a counsellor's substantial experience and attention to ethical practice. Dean is a member of the Psychotherapy and Counselling Union of Great Britain.
If all that hits the mark… then you'd probably like to meet with the Online Gay Relationship Counsellor
Dean Richardson MNCS(Accred/Reg) for
LGBT/QIA+ yourself
.
Specialist in LGBT/QIA+ Relationships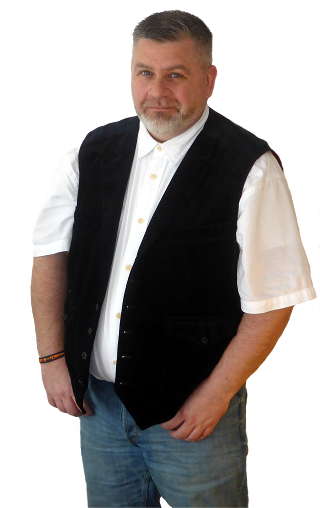 Dean focuses on LGBT/QIA+ relationships as a specialty in therapy. He works with individuals, couples and small groups. Plus, he's qualified to a postgraduate level (Chichester PG Diploma in Psychodynamic/Systemic Couple Counselling, IGA National Foundation in Group Counselling) as a private practice counsellor*.
(*Note: not all counsellors, particularly those who are commonly qualified in Individual Counselling, have such specific qualifications for working with couples or groups. Nor do they have therapeutic relationship experience. Such counsellors may try, perhaps out of misplaced goodwill, to employ "individual" techniques but will find they are ineffective. This is simply because your relationship is not part of their primary theoretical framework nor rationale. A couple is not "individual-counselling-multiplied-by-two!" Remember to always ask your potential counsellor: "what qualifies you to work with our relationship?" and trust your instincts based on the responses you hear).