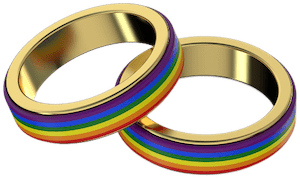 Alternative Therapists for LGBT/Q+
Resources to help you find the right Couple and/or Group Counsellor for your Distinct Relationship... together.
Invested in your Therapy
Of course LGBTCoupleCounselling.co.uk is has a vested interest in attaining your business.
But if reading this website tells you that this isn't the therapy service for you, then we've still done our job (there's no point in engaging with a therapy service that doesn't seem right for you).
Here we list alternative resources – and some advice – for finding the right relationship counsellor for your distinct relationship needs.
Tips on Searching for the Right Counsellor for Your Relationship
When searching for a counsellor for your relationship, you will want to:-
Confirm that the therapist has actual qualifications in working with couple or groups. Such training is not included in a majority of "first" qualifications (which are focussed on individual counselling). Couple and Group work is a significantly different approach and requires significantly different training.  
Confirm whether the therapist has experience in working with your style of relationship.  To this day some advertise "Counselling for Biblical Relationships" as code for "marriage is between a man & a woman" 🤦🏻‍♂️ 
You might prefer face-to-face or video counselling. Either can be as effective as the other in skilled hands.  
There are different approaches to therapy, and different implementations of those approaches. It might be a good idea to budget to meet 2 or 3 counsellors and choose the one that your relationship responds best to. 
Don't be afraid to ask questions. I welcome all questions in session, though some do not / might be evasive. Include the counsellor's style of response in your evaluation of them: https://LGBTCoupleCounselling.co.uk/faq/how-to-choose-your-counsellor/.
Alternative Local Counsellors
Jeffrey Lane MBACP(Accredited), UKCP(Reg)
Location: Havant, Hampshire. Face-to-face / Video.
Website: https://jeffreylane.co.uk/
A qualified counsellor and psychotherapist established since 1992. Offers individual counselling, couples or relationship counselling and group counselling. Special interest in counselling cancer suffers and their families. Also an anger management consultant.
Libby Webber MNCS(Accredited Registrant)
Location: Southsea, Hampshire. Currently Video-only.
Website: https://www.counsellingsouthsea.co.uk/
Specialises in an 8-session Program for Couples. Offers a confidential counselling service those seeking professional help with issues including relationship problems, emotional wellbeing, unresolved issues from childhood and anxiety.
Directories of Counsellors for LGBTQ+
Pink Therapy Directory
Website: https://www.pinktherapy.com/en-gb/findatherapist.aspx
An online directory of therapists of all sexualities and gender identities who work with gender and sexual diversity clients across the LGBT/QIA+ spectrum from a non-judgmental standpoint.
Counselling Directory
Website: https://www.counselling-directory.org.uk/
Lists qualified counsellors across the UK who subscribe to this service. Contains generic counsellors (i.e. those who won't specialise in your needs) as well as those more matched to what you need.
British Association for Counselling & Psychotherapists
Website: https://www.bacp.co.uk/search/Therapists
An online directory of counsellors & registrants of the British Association for Counselling & Psychotherapists.