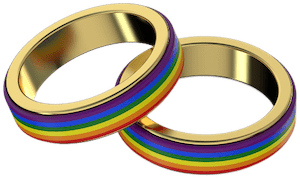 Alternative Therapists for LGBT/Q+
Resources to help you find the right Alternative / Specialist Counsellor for LGBT/Q+ Counselling
Invested in your Therapy
Of course LGBT Couple Counselling.co.uk has an interest in attaining your business.
But, if reading this website tells you that this isn't the therapy service for you, we've still done our job (there's no point in engaging with a therapy service that doesn't seem right for you).
Here we list alternative therapists and resources – and some advice – for finding the right relationship counsellor for your distinct relationship needs.
Hope it helps.
Tips on Searching for the Right Counsellor for Your Relationship
When searching for a counsellor for your relationship, you will want to:-
Confirm that the therapist has actual qualifications in working with couple or groups. Such training is not included in a majority of "first" qualifications (which are focussed on individual counselling). Couple and Group work is a significantly different approach and requires significantly different training.  
Confirm whether the therapist has experience in working with your relationship.  To this day some therapists advertise using "bible coding" phrases to hint at "marriage is between a man and a woman" beliefs. 
You might prefer face-to-face or video counselling. Either can be as effective as the other in skilled/experienced hands.  
There are different approaches to therapy, and different implementations of those approaches. It might be a good idea to budget to meet a counsellor for 2 or 3 sessions before choosing another one whom your relationship responds better to. 
Don't be afraid to ask questions. I welcome all questions in session, though some counsellors do not or who might appear to be evasive. Include your experience of the counsellor's style of response in your evaluation of them: https://LGBTCoupleCounselling.co.uk/faq/how-to-choose-your-counsellor/.
Alternative Local & Regional Counsellors
Each counsellor is qualified and experienced in working with couple relationships, and is also LGBT/QIA+ aware/positive. Unless stated otherwise, each counsellor offers both an online/video counselling service as well as in-person/face-to-face.
Jeffrey Lane MBACP(Accredited), UKCP(Reg)
Location: Havant, Hampshire.
Services: Face-to-face / Video.
Website: https://jeffreylane.co.uk/
A qualified counsellor and psychotherapist established since 1992. Offers individual counselling, couples or relationship counselling and group counselling. Special interest in counselling cancer suffers and their families. Also an anger management consultant.
Lynda Britchford MNCS(Accredited Registrant)
Location: Online Only (UK Residents).
Services: Individuals only – online video.
Website: https://www.LyndaBritchford.com/
Online therapy for individuals experiencing disassociation, PTSD & complex trauma symptoms, and relationship/attachment difficulties. Particular focus upon those from diverse backgrounds and marginalised communities (eg LGBTQIA+). Trauma informed & trained Rewind & SSP Therapist.
Libby Webber MNCS(Accredited Registrant)
Location: Southsea, Hampshire.
Services: Video plus a limited number of face-to-face cases in Southsea.
Website: https://www.counsellingsouthsea.co.uk/
Specialises in an 8-session Program for Couples. Offers a confidential counselling service those seeking professional help with issues including relationship problems, emotional wellbeing, unresolved issues from childhood and anxiety.
Urgent / Emergency Support
LGBT Couple Counselling does not offer any form of urgent nor emergency support. If this is what you're seeking, consider contacting one of these organisations. 
About Dean Richardson MNCS(Accred/Reg)
You could choose any couple / group counsellor…
Given that this will be the most intimate and vulnerable you could be with your partner(s), you would want a skilled professional whose expertise you could trust, and whose focus would be upon your distinct relationship. Your couple or group relationship will be in good hands with Dean. He works from Great Britain, is Independent of "box 'em/shift 'em" therapy services and identifies as a gay couple counsellor. He's also easily payable in pounds sterling! Dean already had an impressive 15 years actual video "webcam" experience - way before the first British emergency began (when suddenly many counsellors added a Video option to their portfolio, having not practiced so previously! 🤔).
What makes Dean Distinct
Dean is sensitive and effective to your sexuality / gender-identity and intimate ways of relating to each other.
You'll discover quickly that Dean is an informed member of your own community.
Dean demonstrates adept skills with lesbian, gay, bisexual, asexual, fluid, mixed sexuality and same-or-mixed gender relationships having over 22 years expertise as a therapist.
Dean avoids the role of "all-knowing expert." Experts do not learn and adapt to new situations (such as your distinct relationship). Experts simply instruct using a pre-programmed approach 🤔.
Dean speaks plain English (and can swear like a virtuoso if you like, or not at all if you prefer). He works cooperatively with your relationship (no unnecessary silence, or just "hmms...").
Dean was accredited by his first professional body 13 years ago; he is now an accredited registrant with The National Counselling Society. Accreditation is a valued recognition of a counsellor's substantial expertise. Dean is also a member of the Psychotherapy and Counselling Union of Great Britain.
Dean is a British Counsellor working from the South of England. Unlike other counselling services operating from abroad Dean is actually registered, accredited, insured & supervised from within England (not from abroad).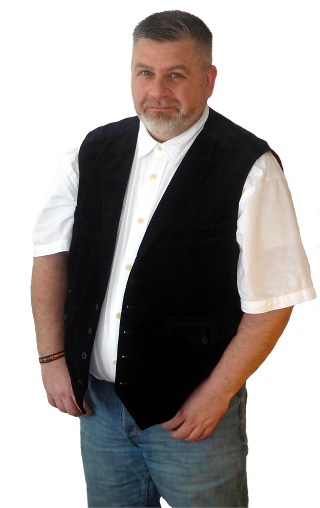 If any of this resonates with you and your partner(s), you should probably meet with the the Online, Gay Relationship, Real-time Video Counsellor: Dean Richardson MNCS(Accred/Reg) for yourself.
Dean focuses on LGBT/QIA+ relationships as a specialty in therapy. He works with individuals, couples and small groups. Plus, he's qualified to a postgraduate level (Chichester PG Diploma in Psychodynamic / Systemic Couple Counselling, IGA National Foundation in Group Counselling) as a private practice counsellor*.
(*Very Important: not all counsellors have such specific skills for working with couples nor groups. Those who are initially trained to use common "Individual" Counselling skills have no experience in working therapeutically with relationships. Such counsellors may try, perhaps out of misplaced goodwill, to employ "individual" techniques (multiplied by 2) but the couple or group will find that the approach is ineffective. Simply put: it's the wrong approach; your relationship is not part of the counsellor's primary theoretical framework. Remember always to ask your potential counsellor: "what qualifies you to work with our relationship?" and trust your instincts based on what you hear.