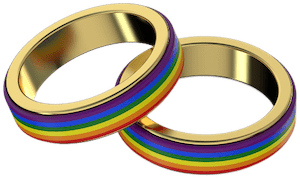 Better Help for LGBT Relationship Counselling
Is there better help for Gay, Lesbian, Bisexual & Mixed-sexuality relationships in trouble? Do LGBT+ make do with standard, local counsellor across Great Britain? Maybe there's something more suited, more bespoke, more accessible for us.Let's discuss taking our most intimate couples and groups to a specialist, UK-based counsellor (centred in South England). A real-life, LGBT-relationship counsellor! Counsellor Dean Richardson MNCS(Accred/Reg) ~ with 21 years+ expertise, your relationship can transform…
Do we offer Better Help than Others?
If the primary aim of relationship counselling is to assist gay men, lesbian women, bisexual people and those in mixed-sexuality partnerships, what kind of foundations need to be in place to offer help that's better than others?
This counselling service is for your distinct relationship. It's not a one-size-fits-all service. There are no instructions that, if you follow to the letter, will cure your relationship conflicts.

Instead, this service develops a bespoke approach that many of my clients respond to better than manualised therapy. This approach helps because the therapy becomes designed around your relationship's distinct conflicts and relationship struggles.

You're won't go through this process alone – as Dean Richardson will there with you every session, helping to transform triggers and arguments into helpful knowledge.
A Systemic Approach to Better Couple Therapy
Curiosity (initiated through Counselling)… leading to  →  New Information.
New Information… leading to  →  New Options.
New Options… leading to  →  Negotiating / Making New Choices.
New Choices… leading to  →  Transforming the Relationship (through informed empowerment).
Transformation underway (partners may leave counselling).
Better (Re-)Solutions that Help your Intimate Relationships
Let's look at the core of what's on offer via LGBTCoupleCounselling.co.uk :-
Your Counsellor – Dean Richardson MNCS(Accred/Reg) – has over 21 years counselling experience.
He was practising Video Counselling long before (aka 14 years) others recently added their service. 
Dean has qualifications in Family Systems therapy (which helps us to understand where a relationship is going wrong) and Psychodynamic Psychotherapy (which helps us to understand some of the glitches a person may develop).
Dean is an actual gay couple counsellor.
He specialises in counselling for gay men, lesbian women, bisexual and mixed-sexuality partnerships.
Spotting any distinguishing features, yet?
BONUS: this is not only better help than other (more generalised) counselling services or private counsellors in the UK offer. The couple actually continue their own therapy process after they leave counselling. Establishing their independence from the counsellor and eliminating any expectation that they have to return in the future "top up" sessions.
Video Counselling Helps Better than In-Person Counselling?
A common assumption is that "in-person" counselling is better than video counselling.
OK – let's think about this.
Perhaps it's the unfamiliarity with video conference technology like Zoom or Skype.
A long time ago people considered in-person conversations far better than telephone calls. After all, on the telephone you can't see the person you're talking with! People had to discover how the new technology helped better than the previous ways.
Modern Day Telecommunications 
In the modern age, video counselling – especially in the hands of someone with years of experience – can make remote therapy a breeze. You have the same theoretical frameworks (which inform the therapist) in place. You're all able to talk to each other in real-time. We use equipment that most people have nowadays (Laptops, Smartphones, home broadband connection).
For many LGBT+ couples and groups, Zoom and Skype video counselling offers much better help and experience than travelling to their counsellor's office once a week.
Physical Office Location
When counselling at a counsellor's physical location or office:-
You leave home half-an-hour (?) early.
You drive to the area, find a parking space, pay for parking, leave the car & walk to the consultation room.
You wait in the waiting room (or outside locked gates) until the appointment time.
You work for 50 minutes.
Finally, you leave the counsellor's office to make the journey back home.
Real-time Video Conferencing
When counselling using real-time video technology:
You sit in front of your computer (tablet or smartphone) around 5 minutes before the appointment time.
At the session time your video kicks in and the counsellor is there.
You work for 50 minutes.
At the end you put the kettle on 👍🏻.
Does a British Service Offer Better Help than from Abroad?
Some non-British counselling services want your business.
You're reading those adverts on Facebook & Google. The service looks interesting, but there's something a little disconcerting that you can't quite put your finger upon.
Could it be the spelling errors? ("Counselor" instead of "Counsellor")
Could it be the phrases used to describe counselors (sic) that seem unfamiliar to a British audience? ("Licensed Counselor" – which isn't a phrase UK counsellors use).
The adverts seems to suggest they will offer you a form of better help than others closer to home.
Whatever it is that's not sitting right with you, ask yourself: is this a service from a Counsellor who is registered in Great Britain? Is it a counsellor who specialises in the relationship needs of LGBT relationships? Is this a counsellor who has been working over Internet Video for nearly two decades and has over two decades expertise in counselling.
If your answer is: YES … you're probably already looking at this website! 👍🏻
Be Informed of "non-British" Therapy Services
Video counselling takes place over the Internet - a free service supported by no-cost apps (Zoom, Skype, Google Meet, WhatsApp and others).
So, being Internet-based the service can reach almost anyone in the world.
Some areas (California, USA, for example) require that your therapist to be licensed by your home state.  As Dean Richardson is not licensed to work in California, he could not work with Californian citizens in therapy over the Internet. He can work with British expatriates, though.
Non-British Therapy Services targeting the UK
Now, as Britain doesn't have the same kind of licensure system as most USA states, non-British services can advertise their therapy services within the UK. Foreign services - not being transparent about their therapists being other than British - are currently advertising on social media, search engines and verbally in Podcasts.
If you're not looking for an American therapist, for example, you need to be aware of this kind of advertising happening. 
How to tell an Advert is not a British Service
Let me tell you how to detect that it's not a British service:-
Look for foreign phrases or misspelled words.
Clue #1: "Counselor" in the UK is spelled with two "l"s. America spells it with one "l". 
Describing attributions that aren't a British requirement.
Clue #2: offering to put you in touch with a "licensed counselor" (sic). In Britain, qualified counsellors are referred to as being "registered" or "accredited", but not "licensed". British counsellors & psychotherapists join a professional membership body and make our registration via a register recognised by the Professional Standards Authority for Health and Social Care.
Want to learn more about how non-UK regulated organisations are advertising in the UK? Read my notes: "Are you a Licensed Counselor?"
Don't give your Personal Details away
Be aware also that some of the websites of these services ask you to complete a form ("for free!"). The form starts simply, promising to put you in contact with their best counselor (sic), but as you progress through the form you're giving more and more personal details.  After several pages of giving many details you're then then invited to give your credit card.
You weren't matched with a counsellor, you were giving marketing information to the organisation... for free.
Notice, also, there was no GDPR Policy

offered when the website began taking your personal details. You have no rights about how your details will be used.
Choose a British Registered Counsellor
Be safe online! Dean Richardson MNCS(Accred/Reg) is a fully qualified counsellor, registered (#NCS15-02454) with the Professional Standards Authority through the National Counselling Society.
About Dean Richardson MNCS(Accred/Reg)
You could choose any counsellor…
Given that this will be the most intimate and vulnerable you could be with your partner(s), you would want a talented professional whose expertise you can trust. Your couple or group relationship will be in good hands with Dean. He works from Great Britain, is Independent of "box 'em/shift 'e" organisations. He identifies as a gay couple counsellor. He is easily payable in pounds sterling! Dean already had an impressive 14 years actual video webcam experience way before the first British emergency began (did you notice other counsellors suddenly adding a video option to their portfolio?! 🤔).
What makes Dean a Distinct Counsellor
Dean is sensitive and effective to your sexuality / gender-identity and intimate ways of relating to each other.
You'll discover quickly that Dean is an informed member of your own community.
Dean demonstrates adept skills with lesbian, gay, bisexual, asexual, mixed sexuality and same-or-mixed gender relationships. He avoids the role of an "all-knowing expert";  experts don't learn & respond, they instruct!
Dean speaks plain English (and can swear like a virtuoso if you like, or not at all if you prefer). He works cooperatively with your relationship (no unnecessary silence, or just "hmms...").
Dean is proud to be an accredited member of The National Counselling Society. Accreditation is a valued recognition, originally awarded 12 years ago from another professional body. Accreditation usefully validates a counsellor's substantial experience and attention to ethical practice. Dean is a member of the Psychotherapy and Counselling Union of Great Britain.
If all that hits the mark… then you'd probably like to meet with the Online Gay Relationship Counsellor
Dean Richardson MNCS(Accred/Reg) for
LGBT/QIA+ yourself
.
Specialist in LGBT/QIA+ Relationships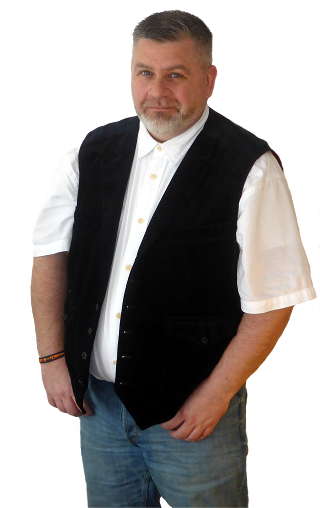 Dean focuses on LGBT/QIA+ relationships as a specialty in therapy. He works with individuals, couples and small groups. Plus, he's qualified to a postgraduate level (Chichester PG Diploma in Psychodynamic/Systemic Couple Counselling, IGA National Foundation in Group Counselling) as a private practice counsellor*.
(*Note: not all counsellors, particularly those who are commonly qualified in Individual Counselling, have such specific qualifications for working with couples or groups. Nor do they have therapeutic relationship experience. Such counsellors may try, perhaps out of misplaced goodwill, to employ "individual" techniques but will find they are ineffective. This is simply because your relationship is not part of their primary theoretical framework nor rationale. A couple is not "individual-counselling-multiplied-by-two!" Remember to always ask your potential counsellor: "what qualifies you to work with our relationship?" and trust your instincts based on the responses you hear).