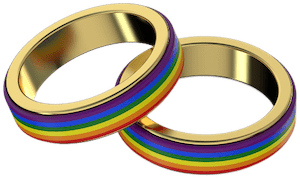 British Expatriate LGBT Counselling: Couple Therapy while Abroad
For Expatriate Gay, Lesbian & Mixed-Sexuality Couples (living or working abroad, away from Great Britain).As an LGBTQ+ identifying couple you're seeking counselling for your most precious relationship. Finding a suitable service in your country may be difficult. Finding a gay, lesbian or bisexual counsellor may be even harder. Welcome to LGBTCoupleCounselling.co.uk - the British (re-)solution to relationship struggles for gay, lesbian, bisexual and mixed-sexuality couple & group relationships. With over 22 years+ expertise your relationship has found a home away from the UK with Counsellor Dean Richardson MNCS(Accred/Reg)…
Expatriate's Access to LGBT Couple Counselling
Relationship counselling is something that many couples and groups consider at some point. However, you are living outside of the UK, possibly in a country where your LGBTQ+ relationship is not recognised, or where your options for counselling are limited. Can you get LGBT Couples Counselling when living in your adopted country?
This counselling service is for British expatriate couples or group-relationships. One or more of you either must be a British citizen (pretty much for insurance reasons). This will apply particularly when your host country makes it unlawful for its citizens to access therapists from abroad or therapists who are not licensed by your home State (i.e. America requires this). So, you may not fall under such requirements when one of you is a British citizen>.

You don't have to be living in Great Britain and you don't have to be living in the same country as one another (counselling can help long distance relationships too). Provided one of you is a British expatriate this may be the right service for you.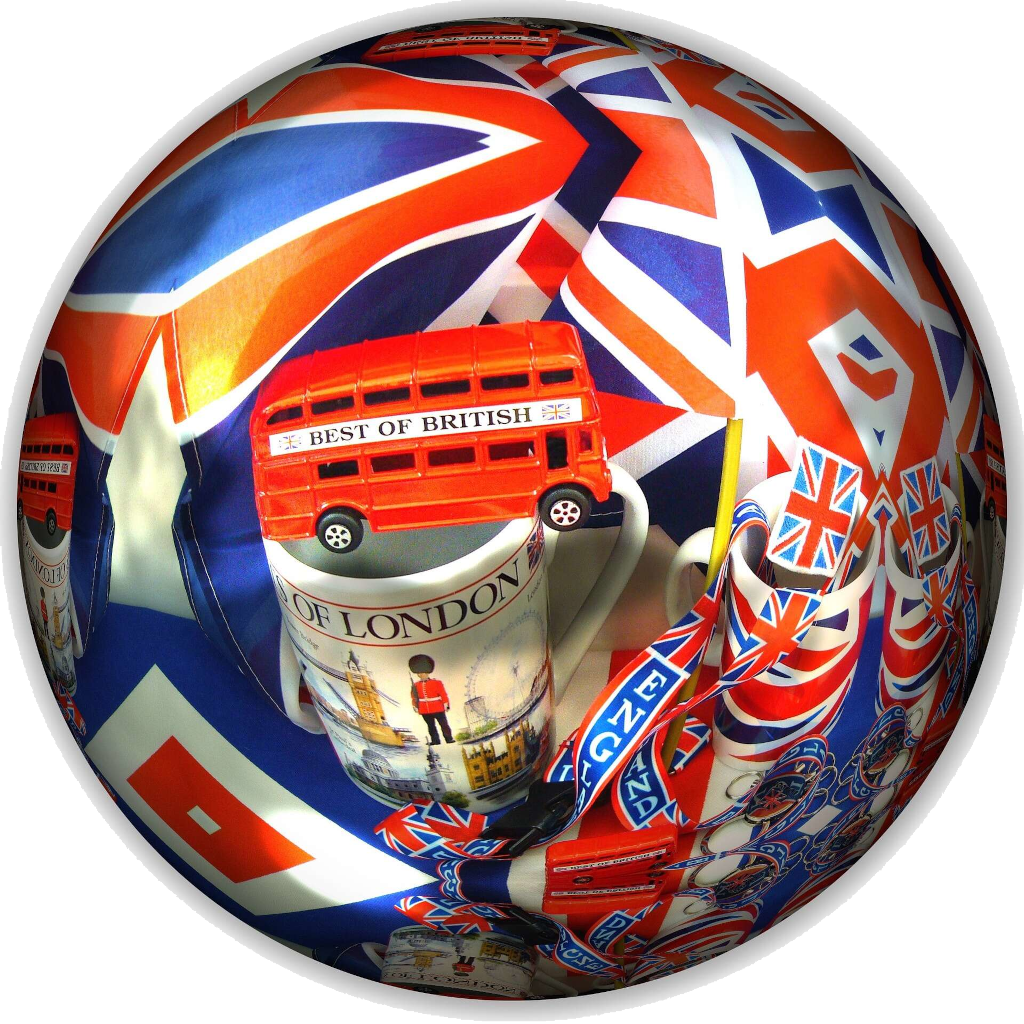 An Effective Approach to Relationship Counselling
Curiosity (initiated through Counselling)… leading to  →  New Information.
New Information… leading to  →  New Options.
New Options… leading to  →  Negotiating / Making New Choices.
New Choices… leading to  →  Transforming the Relationship (through informed empowerment).
Transformation underway (partners consider leaving counselling).
What Expatriates Seek to help their Intimate Partnerships
Let's look at the core of what British Expatriates seek from a counsellor for their LGBT partnership:-
Your Counsellor – Dean Richardson MNCS(Accred/Reg) – is a British citizen and resident.
He has over 22 years counselling experience accessible from all around the world.
Dean has been practising Skype & Zoom Counselling long before others added the service during UK Lockdown (15 years before…!) 
Dean has qualifications in Couple Systemic Therapy (helping to understand where a relationship failing) and Psychodynamic Counselling (helping to understand some of the unconscious "baggage" brought into partnerships).
Dean is an actual gay couple counsellor, specialising in counselling for gay men, lesbian women, bisexual and mixed-sexuality partnerships.
Spotting any distinguishing features that expatriates would fine useful?! 👍🏻
BONUS: this approach to therapy is focussed on expatriate relationships (specifically: couples or groups). Not all forms of therapy do this. Neither are they as effective. In other words: this is not individual therapy but multiplied by two… or three! So, with such a distinctly matched therapy an LGBT couple can actually leave counselling and continue their own therapy  on their own afterwards. There are no compulsory requirements to return to counselling for "top up" sessions later (unless the couple themselves ask for this).
Reach out from Abroad to a British Specialist
It doesn't matter that, whilst abroad, Dean may be several thousand miles from you. Using Zoom or Skype (and a decent broadband connection) it can feel like you're meeting with the counsellor in your location.
In reality, you actually do bring the counsellor into your part of the world: metaphorically as well as literally.
It doesn't matter if you and your partner(s) call into a private Zoom or Skype meeting room from the same location as each other, or from different locations in the world. You'll both be using one device per person (a effective approach based on feedback from Dean's previous couples) and dialling into the same Video Session. You get the full 50 (or optionally 90) minutes with Dean. 
Modern Day Video Conferencing
Nowadays, video counselling – especially in the hands of someone with Dean's expertise – can make remote therapy a breeze. You gain access to the same effective theoretical methods used by the counsellor. You'll be able to talk to each other in real-time. We'll use devices that you already have (Smartphones, Laptops, home broadband).
For many LGBT+ couples and groups living away from their home country, video counselling offers the solution when their host country does not recognise gay/lesbian relationships.
Physical Office Location
When counselling at a counsellor's physical location or office:-
You leave home half-an-hour (?) early.
You drive to the area, find a parking space, pay for parking, leave the car & walk to the consultation room.
You wait in the waiting room (or outside locked gates) until the appointment time.
You work for 50 minutes.
Finally, you leave the counsellor's office to make the journey back home.
Real-time Video Conferencing
When counselling using real-time video technology:
You sit in front of your computer (tablet or smartphone) around 5 minutes before the appointment time.
At the session time your video kicks in and the counsellor is there.
You work for 50 minutes.
At the end you put the kettle on 👍🏻.
Expatriate LGBT Couples Accessing Counselling Abroad
General counselling services abroad – whether for an individual, a couple or a group – can be just as effective as British/home therapy services.
The issue we're talking about, though, is being in a gay or lesbian relationship and having your host country's therapist recognise and respect your partnership.
Some countries don't recognise LGBT partnerships. Some countries make such partnerships unlawful – or even illegal. In such countries the issue might not be about finding a counsellor for an expatriate couple, but finding one that you can trust.
Trusting an Expatriate LGBT Couple Counsellor
Whatever it is that's not sitting right with you about your host country's therapy services, ask yourself:
Am I looking a a Counsellor who is registered in Great Britain?
Am I considering a counsellor who specialises in the distinct needs of LGBT relationships?
Is this a counsellor who has been working over Internet Video for nearly two decades and has over two decades expertise in counselling?
Does the service respect that you're a British expatriate, in an LGBT/Q+ partnership that may not be recognised by your host country.
Does this counsellor accept fees in GBP/£ and your host country's currency, payable by electronic transfer?
If your answer is: YES … you're probably looking at this website! 👍🏻
Being Aware of Non-British Online Therapy
 You might prefer a therapist who is British, operating from England. But how do you judge if the service you're looking at provides this?
There are a number of services currently marketing themselves heavily – that are not British. This is fine, except they're not being clear about this… at all!
Click to read my article Tips for Recognising Non-British Therapy Services…
About Dean Richardson MNCS(Accred/Reg)
You could choose any couple / group counsellor…
Given that this will be the most intimate and vulnerable you could be with your partner(s), you would want a skilled professional whose expertise you could trust, and whose focus would be upon your distinct relationship. Your couple or group relationship will be in good hands with Dean. He works from Great Britain, is Independent of "box 'em/shift 'em" therapy services and identifies as a gay couple counsellor. He's also easily payable in pounds sterling! Dean already had an impressive 15 years actual video "webcam" experience - way before the first British emergency began (when suddenly many counsellors added a Video option to their portfolio, having not practiced so previously! 🤔).
What makes Dean Distinct
Dean is sensitive and effective to your sexuality / gender-identity and intimate ways of relating to each other.
You'll discover quickly that Dean is an informed member of your own community.
Dean demonstrates adept skills with lesbian, gay, bisexual, asexual, fluid, mixed sexuality and same-or-mixed gender relationships having over 22 years expertise as a therapist.
Dean avoids the role of "all-knowing expert." Experts do not learn and adapt to new situations (such as your distinct relationship). Experts simply instruct using a pre-programmed approach 🤔.
Dean speaks plain English (and can swear like a virtuoso if you like, or not at all if you prefer). He works cooperatively with your relationship (no unnecessary silence, or just "hmms...").
Dean was accredited by his first professional body 13 years ago; he is now an accredited registrant with The National Counselling Society. Accreditation is a valued recognition of a counsellor's substantial expertise. Dean is also a member of the Psychotherapy and Counselling Union of Great Britain.
Dean is a British Counsellor working from the South of England. Unlike other counselling services operating from abroad Dean is actually registered, accredited, insured & supervised from within England (not from abroad).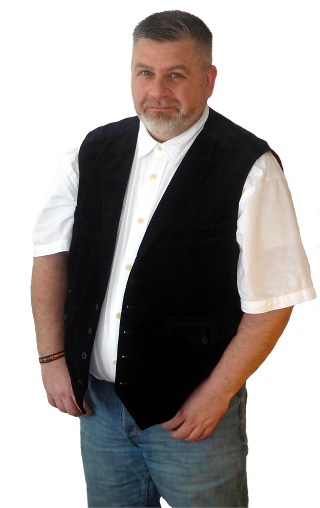 If any of this resonates with you and your partner(s), you should probably meet with the the Online, Gay Relationship, Real-time Video Counsellor: Dean Richardson MNCS(Accred/Reg) for yourself.
Dean focuses on LGBT/QIA+ relationships as a specialty in therapy. He works with individuals, couples and small groups. Plus, he's qualified to a postgraduate level (Chichester PG Diploma in Psychodynamic / Systemic Couple Counselling, IGA National Foundation in Group Counselling) as a private practice counsellor*.
(*Very Important: not all counsellors have such specific skills for working with couples nor groups. Those who are initially trained to use common "Individual" Counselling skills have no experience in working therapeutically with relationships. Such counsellors may try, perhaps out of misplaced goodwill, to employ "individual" techniques (multiplied by 2) but the couple or group will find that the approach is ineffective. Simply put: it's the wrong approach; your relationship is not part of the counsellor's primary theoretical framework. Remember always to ask your potential counsellor: "what qualifies you to work with our relationship?" and trust your instincts based on what you hear.