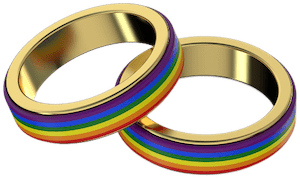 Real-time Video Therapy for LGBT Couples & Groups…
Video Therapy ~ in real-time ~ available exclusively to LGBTQ+ Britons.Centred around Portsmouth, Chichester & Southampton, and now Available Nationally over Real-time Video Technology. Gay, Lesbian, Bisexual & ASexual couples and groups use Real-time Video Therapy. Discovering during the national crisis, one experienced, local therapist had 22 years expertise. Discover opportunities to repair (or bring to a close) your most intimate relationship…
Video Therapy Originating from Portsmouth & Chichester
From Portsmouth to Petersfield, as far west as Southampton & Bournemouth and far East as Chichester & Brighton, LGBT Couple Counselling was set up originally to provide distinctly helpful LGBT Therapy Services covering Hampshire and West Sussex counties (South of England).
Offering Real-time Video Therapy to Gay & Lesbian Couples and Polyamorous Groups came a few months later – offered by the local, specialist counsellor with an exceptional 22 years experience.
Therapy services for LGBT Couples & Groups is available – from this website – over the Internet to all citizens in all regions of the United Kingdom.
Video on your PC
Desktop computers, Macbooks, laptops  & Chromebooks can all run Video Conference Apps.
Desktop computers & laptops are the most popular device
You may configure your screen to have everyone appear in front of you, or have just the current speaker appear.
Smartphone Therapy
Many couples and groups use their smartphones to communicate with their therapist. Video therapy works nicely with smartphones.
One option for dealing with a small screen is to have the current speaker's video appear on your phone. As each individual speaks, this automatically switches.
Tablet Compatible
Your tablet will operate with Video Therapy just as well as a laptop or smartphone if you have a solid data connection.
The additional screen real-estate gives you additional configuration choices.
A tablet may require its own stand so that you do not have to hold it for more than 50 minutes.
Payable Online
You pay for your therapy session before the appointment.
You can pay securely with your credit or debit card, or use your banking app to make a BACS payment.
Payments are instant & reach your therapist within a few minutes.
Compare National Therapy Prices
Fees for Couple Therapy
Video Sessions exclusive to LGBT+ Relationships
Competitively Priced (see table)

Fees Payable Weekly

Available Exclusively Online via Zoom & Skype Video (click for details…)
50 minute sessions (by default)
90 minute sessions @ £125.00 (optional)
Compare other UK Therapy Service Fees
Fees for private couple-therapy sessions vary wildly across Great Britain.
As someone using video to access your therapist, you have a much wider selection of therapists to choose from.
You don't have to pick a therapist who is local to you. If another therapist within the UK offers the same quality & service of therapy*, and is charging less-per-session than someone closer to you, this seems like it might be something you could consider as a plus.
London British CBT Counselling Service

£135

(Video).

One Therapy (London)

£130

(Couples).

The School of Live

£100

Tavistock Relationships (London)

Approx

£80

(aka £2 per £1,000 of shared gross income).

Edinburgh Therapy

£85-£100

Counselling Edinburgh

£80

Yorkshire

Various services ranging from £45 to

£120

Wales

Various services ranging from £70  to

£170

(fortnightly).

Northern Ireland

£55.
Prices correct as of August 2021 independent research. Prices highlighted in red are more expensive than services offered by this service (LGBT Couple Counselling).
How Real-time Video Therapy Sessions Work
Therapy Sessions are facilitated by a fully qualified and experienced therapist who has been in practice for 22 years and has 14 year of expertise in delivering Video Therapy.
The couple or group will know (a) the costs of each session, (b) the day and hour of each planned, weekly session, and (c) the video app specifics (eg Session Room URL) after they have agreed to work together with Dean Richardson.
The working agreement makes no stipulation about any minimum (nor maximum) number of session to attend. The Couple/Group are welcome to leave if the service is not to their liking. 
Beginning Each Therapy Session
When it's time for your session, you'll sit in front of your personal video device (recommended: one device per attendee), plug in your earbuds, and launch the video conference programme (Zoom, Skype, Google Meet, AN Other…).
At the therapy session start-time, your therapist will connect to the session and, depending on the service being used:-
Will bring in each participant from the waiting room (Zoom).
Will connect to the parties already joining the session (Skype, Google Meet).
There may be an initial check that everyone can see everyone else (Skype sometimes struggles to connect everyone's video and audio successfully).
Once everyone is connected the couple or group are either:
(a) introduced to the concepts of couple/group therapy over Video, with some introductory conversations begun,
~ or ~
(b) after therapy becomes an established process, the couple/group are invited to present what they wish to focus upon for this session.
Homework – after the concept has been introduced – will be discussed towards the end of the session.
Which Therapy Service suits you Best?
LGBT Couples Therapy
A gay male couple, lesbian couple or mixed-sexuality couple get to discuss problems in their relationship in couple therapy.
LGBT Group Polyamory/Non-monogamy Therapy
A gay male group, lesbian group or mixed-sexuality group get to discuss problems in their relationship in group therapy.
LGBT Sexual Engagement Therapy
An LGBTQ+ Individual Couple or Group get to discuss and work-through difficulties regarding sexual engagement and/or sexual identification.
About Dean Richardson MNCS(Accred/Reg)
You could choose any counsellor…
Given that this will be the most intimate and vulnerable you could be with your partner(s), you would want a skilled professional whose expertise you could trust, and whose focus would be upon your distinct relationship. Your couple or group relationship will be in good hands with Dean. He works from Great Britain, is Independent of "box 'em/shift 'em" therapy services and identifies as a gay couple counsellor. He's also easily payable in pounds sterling! Dean already had an impressive 14 years actual video webcam experience way before the first British emergency began (when suddenly counsellors added a Video option to their portfolio, having not practiced so previously! 🤔).
What makes Dean a Distinct Counsellor
Dean is sensitive and effective to your sexuality / gender-identity and intimate ways of relating to each other.
You'll discover quickly that Dean is an informed member of your own community.
Dean demonstrates adept skills with lesbian, gay, bisexual, asexual, fluid, mixed sexuality and same-or-mixed gender relationships having over 22 years expertise as a therapist.
Dean avoids the role of "all-knowing expert." Experts do not learn and adapt to new situations (such as your distinct relationship). Experts simply instruct using a pre-programmed approach 🤔.
Dean speaks plain English (and can swear like a virtuoso if you like, or not at all if you prefer). He works cooperatively with your relationship (no unnecessary silence, or just "hmms...").
Dean is an accredited member of The National Counselling Society. Accreditation is a valued recognition of his substantial expertise, originally awarded 12 years ago from another professional organisation. He is a member of the Psychotherapy and Counselling Union of Great Britain.
Dean is a British Counsellor working from the South of England. Unlike other counselling services operating from abroad 😲 Dean is actually registered, accredited, insured & supervised from within England (not from abroad).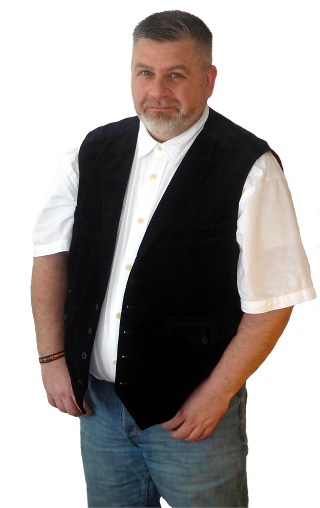 If any of this resonates with you and your partner(s), you should probably meet with the the
Online, Gay Relationship, Video Counsellor Dean Richardson MNCS(Accred/Reg)
 for yourself.
Dean focuses on LGBT/QIA+ relationships as a specialty in therapy. He works with individuals, couples and small groups. Plus, he's qualified to a postgraduate level (Chichester PG Diploma in Psychodynamic / Systemic Couple Counselling, IGA National Foundation in Group Counselling) as a private practice counsellor*.
(*Note: not all counsellors, particularly those who are trained by common "Individual" Counselling qualifications, have such specific qualifications for working with couples or groups. Nor do they have experience in working with therapeutic relationships. Such counsellors may try, perhaps out of misplaced goodwill, to employ "individual" techniques but the couple or group find that the approach is ineffective. This is simply because your relationship is not part of the counsellor's primary theoretical framework nor rationale. A couple is not: "individual-counselling-multiplied-by-two." Remember to always ask your potential counsellor: "what qualifies you to work with our relationship?" and trust your instincts based on the responses you hear.