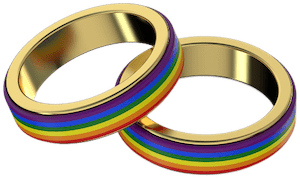 LGBT+ Zoom & Skype Counselling
~ a 100% British Service in South England
The 100% British LGBT+ Zoom/Skype Video Counselling Service centred in South England. Gay , Lesbian & Bisexual Couples & Groups use free Video Conferencing apps to make contact with the Counselling Specialist of 22 years' expertise. Dean Richardson MNCS(Accred/Reg) is vastly experienced in working with multiple forms of Sexuality, Gender Identification, Relationship Diversity and Queerness! Let's get together via your computers and Smartphones to work through emotional, relationship conflicts. Helping with Repairs to your most precious Relationship.
Benefits of Zoom & Skype Video Counselling
Zoom and Skype real-time video "webcam" conferencing  video provides a good counselling experience. You use it from the privacy and security of your own home or business. Yes! 🎉
For some, video counselling seemed an inferior option to face-to-face services. Yet when LGBT+ Couples (using two video devices – see further down) and established polyamorous groups (one device each) access Counsellor Dean Richardson MNCS(Accred/Reg)'s experienced service they find the experience rewarding and beneficial.
You, too, can experience effective, relationship-changing behaviour, whether you're sitting at home together or in long-distance relationships. You can be hundreds of miles away from your counsellor and still use the service.
Entering his 15th year of Video Expertise
Dean is an British counsellor, residing in south England (Hampshire). He is now into his 23rd year of counselling practice and 15th year of video therapy. He is skilled in using Skype, Zoom, WhatsApp Video, Facebook Chat, Microsoft Teams, Google Meet and other services.
Comparing Video Counselling with Face-to-Face
Physical Office Location
When counselling at a counsellor's physical location or office:-
You leave home half-an-hour (?) early.
You drive to the area, find a parking space, pay for parking, leave the car & walk to the consultation room.
You wait in the waiting room (or outside locked gates) until the appointment time.
You work for 50 minutes.
Finally, you leave the counsellor's office to make the journey back home.
Real-time Video Conferencing
When counselling using real-time video technology:
You sit in front of your computer (tablet or smartphone) around 5 minutes before the appointment time.
At the session time your video kicks in and the counsellor is there.
You work for 50 minutes.
At the end you put the kettle on 👍🏻.
Better than Face-to-Face: Video Counselling Helps LGBT+
Targeting LGBT+ gay, lesbian and bisexual intimate relationships, instead of travelling to your counsellor's office each week, you will call-in from the comfort of your home or office. When you use your broadband service or another data plan, the Internet call is free. You will use devices that you already own (no special equipment needed). Your device will be outfitted with a video camera as well as a microphone. You'll have downloaded the free* app (Zoom, Skype, Google meet etc). It's that easy to prepare!
Smartphones, tablets, PCs/Laptops, Macs, and Chromebooks all work well with this service. This is how you communicate with your counsellor over video in real time.
Video counselling sessions follow the same framework as face-to-face sessions. Counselling remains conversation-based. It sometimes uses  shared apps like whiteboards or Genogram relationship diagrams.
Because you'll be at home or at work, you'll have to take on some of the counsellor's tasks (privacy, safety, personal needs such as tissues, water etc).
You'll also benefit from lower costs: no travel costs, car parking fees. No sitting around in a waiting room.
When considering LGBT/QIA+ Counselling during self-isolation, regional lockdown or simply because it's downright convenient, video counselling for relationships would be the better choice or your and your partner (and your partner's partner(s))… together.
LGBT/QIA+ Couple & Group Counselling via video is available on Zoom, Skype, WhatsApp & Google Meet.
Other video conferencing services may be available (please get in contact to discuss).
Unfortunately, Apple-Exclusive Platform Apps (Facetime etc) are not supported.
*Some services (Zoom, Google Meet) charge a fee for more than two people meeting / or for meetings longer than a set time (eg couple + counsellor, 50 minute sessions).
These charges will be paid for by your counsellor.
You will not have to pay extra.
"Hold on… ONE separate device for each of us?!" 🤔
Yes! Let me explain how effective this is in couple and group video counselling.
For over 14 years, I have been providing couple counselling via video link/conferencing (Skype, Zoom, etc.). When I first started this practice, I concentrated on Long Distance Couple Relationships. Because such couples lived in different countries, each partner used their own Smartphone, Laptop, MacBook, Chromebook, and so on.
When the epidemic struck the United Kingdom in 2019, I noticed an interesting phenomenon in my counselling practice: partners living together benefited from using individual devices as well. Clients reported that the practice gave them the comforting feeling that they were not at home during counselling sessions. This approach encouraged couples who accessed counselling via Zoom to talk about topics during session that they would not normally discuss at home.
I now recommend that couples (and groups) meeting with me for counselling use one device each… and sit in different rooms to each other (where possible).  This is not compulsory (we can be creative otherwise), but is recommended.
Polyamorous Groups (and long-distance couple relationships) have an advantage of knowledge. Often living in separate locations they've known the benefits of one-device-per-partner during Zoom or Skype counselling for a long time.
With the majority of us owning our own Smartphone (yes, Smartphones work very well in video-counselling), using one device per person is easier than ever before. So, before you enter a Zoom/Skype counselling engagement with me for Relationship Counselling, consider the following Video Counselling Preparations…
Video Counselling Preparation...
Preparations for Individuals, Couples & Groups.
Remember that counselling sessions are (still) a professional engagement. Even though you're at home with easy access to your fridge, comfy pyjamas and footstool, aim to behave as if you would be meeting your counsellor in his office.
Have your video device prepared well in advance with the software installed that you and Dean have agreed upon first contact (whilst Zoom or Skype is preferred, Dean may also use WhatsApp, Facebook and others - provided there's a prior conversation before the session). Ensure that your Operating System has all updates installed beforehand (some upgrades can take a long time) and that your Apps have the most recent security updates.
Use a headset/microphone combination (such as those supplied with your Smartphone, or computer). Not only helpful for your privacy, Skype and Zoom work significantly better by avoiding echo, disturbing feedback or blocking the audio for several seconds whilst the software filters out your own audio being sent back from your caller's device.
Use a table or stand if using a tablet or Smartphone (rather than holding the device for 50/90 minutes). Keeping the device held not only relieves your hands and keeps the camera steady, it also helps prevent feelings of sea-sickness in the observer when you're moving your camera.
Try to place your camera at eye level so that you're looking at your device on the horizontal. This ensures that you're not looking down or up at your counsellor (which can feel a little disturbing).
Ensure that your face is lit. This may mean you sitting facing a light-source (the window, a lamp etc). Otherwise you'll appear in shadow and your counsellor will not be able to see your face.
You will need a room that's private and away from others' earshot. If this is not possible, perhaps others in your house might leave for an hour).
Ensure that your environment is quiet - Skype & Zoom (etc) use technology that can "take over" the audio channel when you speak (or when there is sound in your room). If your room is noisy you may find that the counsellor's voice becomes cut-off or interrupted.
Make sure you won't be disturbed: tell others in your house not to come into your room. Maybe put a note on your room's door - or your house's front door - saying "Do Not Disturb" so that others are reminded before they enter your room and/or your doorbell isn't rung. It's quite disturbing when you're halfway discussing something private or sensitive only to have someone burst into your room (be it a child needing your attention or another adult).
Be aware of your environment: think about things such as lighting where the window is, how far away you are from the microphone and camera, is there other things on your device's screen that might distract you, are your messaging apps closed, are all bandwidth sucking apps closed (eg Dropbox, Google Drive etc - or someone in your location streaming video).
Important:
Apple devices
(iPhone, iPad, Mac, Macbook)
running Apple-exclusive software
(Facetime etc)
cannot
be used with this service.
Preparations for Couples & Groups.
Prepare to use one video device

per person

rather than one device for two or more of you.
Couples and groups have commented that whilst attending a video counselling session it can feel helpfully "we're not at home" to be physically separated whilst speaking with one's partner(s) via video. This can assist the relationship in discussing matters together that would not normally be discussed "at home".
In addition to multiple devices, I recommend you being in

separate

rooms from each other (eg living room / kitchen). Whilst this is not compulsory, if your voice can be picked up by your partner's microphone this will introduce audio echo; you will have to mute your microphone when you're not speaking.
When calling from the same location it may seem illogical to use two devices. Note the illustration for Couple Counselling: when working face-to-face with couples, both partners are angled away from the counsellor and more towards each other. This promotes the couple focussing upon their relationship (holding conversations, listening to each other etc) and the counsellor is able to observe and intervene. Such positioning also helps promote the concept of the counsellor being a therapeutic consultant rather than someone the couple sit in front of (like a cinema audience might) attending to him delivering a lecture upon the couple's relationship.
When working with groups of 3 or more if people speak over each other we may talk about how we creatively manage each person having their voice heard (when they want it to be) - such as using a virtual "talking stick".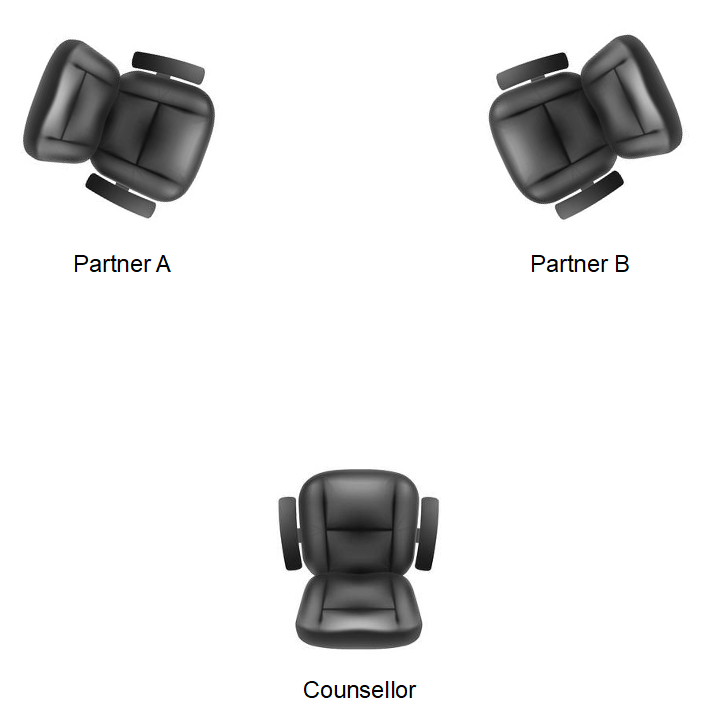 Of course, there are always alternative approaches to using one-device-per-person or sitting in separate rooms/locations. We can always set aside some time for this. As long as the main aims are catered for such as (a) the couple or group will be talking with each other during the session, (b) the counsellor is able to see and hear all partners throughout the session, and (c) the counsellor is available for consultation, feedback and intervention (rather than being positioned as the-expert-in-the-session-with-all-the-answers).
During a counselling session, if one-or-more of you intentionally disconnects the session will be brought to a close depending on who remains. Think of it like this: Relationship Counselling is therapy for a relationship (duh 🤣), and when a partner disconnects we might wonder if the relationship has effectively left the therapy session. Counselling can resume at the next scheduled session should all contracted partners attend.
If one or more of you unintentionally disconnects during the session, we will try to re-establish the connection as best we can, but we won't continue the session in a partner's absence.
If one or more of you leaves Relationship Counselling entirely: I will work with the remaining partner(s) for a handful of sessions to bring our contracted work to a close. We won't switch to another contract (individual for couples, or couples/individual for groups). You are welcome to engage with an alternative counsellor for your needs.
Sessions may be arranged for one partner alone (in the case of couple counselling) or for a subset of the group if we have (a) previously discussed that this meets with everyone's approval and (b) the attending partner(s) and counsellor update the absent partner(s) about what was discussed in their absence. Such situations might be if one or more partner(s) is/are unable to attend the occasional session.
14+ Years of Professional Teleconference Experience
As 2019 progressed, you will have noticed a growing number of counsellors adding "video counselling" to their services. A service that they did not offer before. Given that video therapy is not part of a counsellor's qualifying training portfolio, I'd ask: how many of them had more than a few months (or weeks?) of practical experience with Zoom & Skype before introducing their service 🤔.
Dean has been working as an Online/Video Counsellor utilising Skype, Zoom, and other platforms since 2007. He introduced this service after completing extra professional training. Dean's previous two decades of work experience in Information Technology & remove video conferencing were merged into this qualification (aka experience from IBM, Microsoft, Borland, local software development Ltd companies).
Dean's decades of combined IT and psychotherapy expertise is uncommon among British counsellors.
While some other therapists were rushing to convert their practice to video, you can trust Dean Richardson's extensive years of experience to manage your online video therapy.
(Click right-hand side "Whois" Record image for greater detail, or click https://whois.domaintools.com/icounsellor.co.uk for live evidence of registration).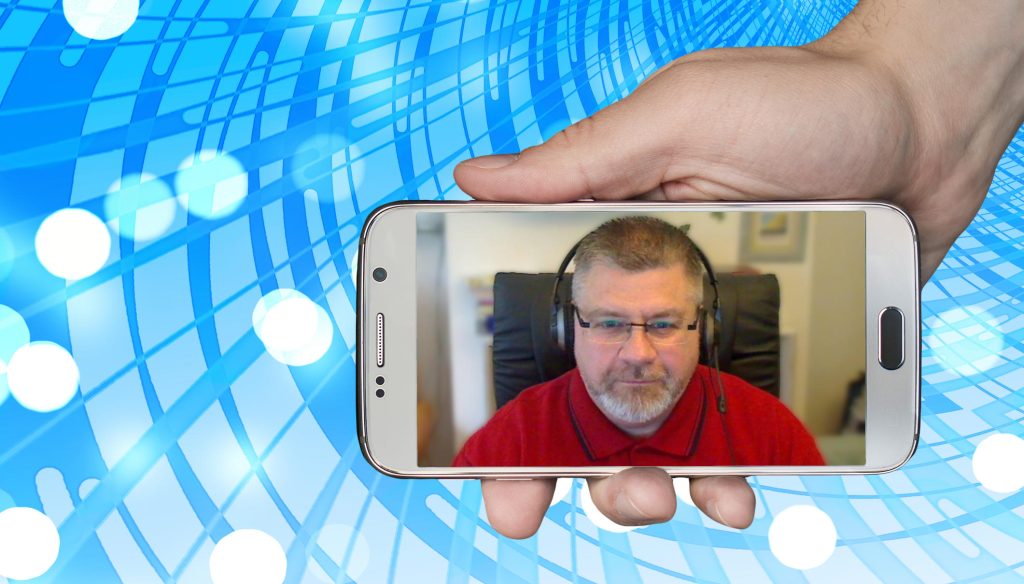 Beginning Video Counselling Improves LGBT+ Partnerships
OK, so how would we go about setting up and beginning our first counselling session over Zoom or Skype?
Here are some easy steps to follow:-
You'll have set up the app on your choice of device (which will allow you to test it beforehand).
You'll send your session fee prior to the session (such as using your Banking App to make a BACS transfer or paying by card/PayPal using my Online Card Payment Service).
On the day of your counselling session, a few minutes before the session, you'll sign-in to your private Zoom meeting room, or private Skype group that Dean had set-up previously.
At the session time, Dean will join the session.
The first session follows a framework* to help the couple get started. Subsequent sessions follow the focus set by the clients.
Before all this happens, you will have been in contact with Dean to arrange a weekly session day and time. You'll have sent in your £30 deposit to confirm your appointment.
*The first session is a mutual evaluation: we're seeing if we can work together (even if the first session discovers some struggles to manage together in future sessions).
If the first few sessions show that our work is beneficial, we'll continue working weekly until the couple identifies that the therapist can (literally) be made redundant. Then we'll talk about how we bring to an end our sessions.
Zoom

A private meeting room will have been created when we began setting up our counselling contract. You will have been emailed the room's URL and password.
You may join the meeting before Dean connects. You'll start off a "waiting room". This is a security feature so that no-one else can join our session.
At the session start time, Dean will move everyone from the waiting room into the meeting.
Skype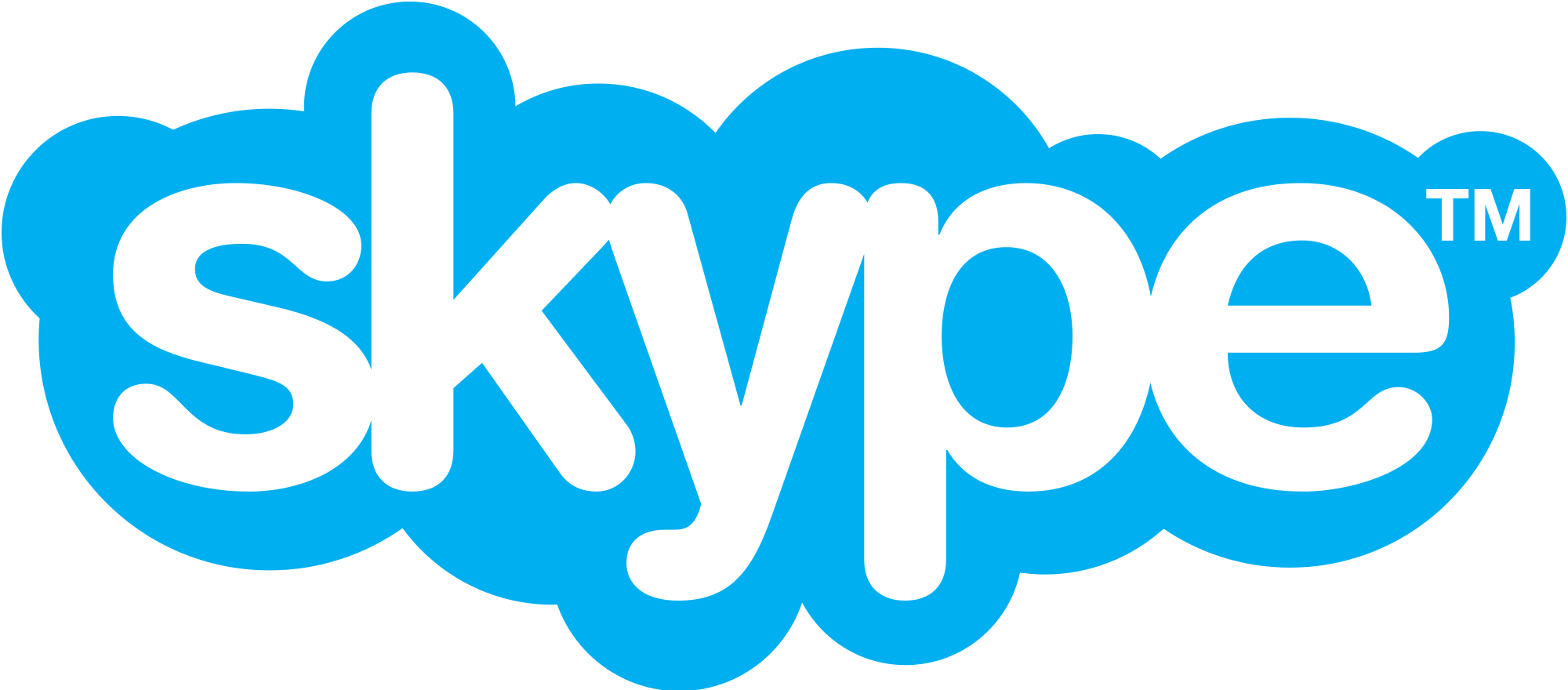 Ensure Skype is loaded and you are logged in.

A Skype "Group" will have been created when we were setting up our counselling contract. You will have been emailed access to the group. Before each counselling session begins you will both sign into the group. At the session start time Dean will join the group.
Personal Privacy & Security for Gay, Lesbian & Bisexual Clients
In counselling we may be working with a number of sensitive or distinctly private subjects. It wouldn't be surprising for some to feel extra concerned about their privacy.
These off-site articles tackle the subjects of how privacy is maintained (through encryption) when using Zoom or Skype.
Being Aware of Overseas Online Therapy Services
Social media platforms, search engines, and podcasts that reach Britain are all being used to advertise online therapy services. These services, however, are based in countries other than the United Kingdom. 😲
As a British consumer, you are unlikely to notice that these services are not promoting British counsellors within their marketing material. You will see similar copy such as the following:-
» John Smith, LPC – Portsmouth Counseling…
or
» Speak with a Licensed Counselor…
… and you'll think "that's a British counsellor!"
You couldn't be more wrong. These advertisements would be for an American Counselor (sic) 🤔. Most British consumers would be equally mislead. But how can you protect yourself by making an informed decision as to whether the online counselling service you're considering is really based in Great Britain…?
The answer lies within the 'Three Powerful Tips to Spotting Overseas Counselling Services' revealed in this Blog Post…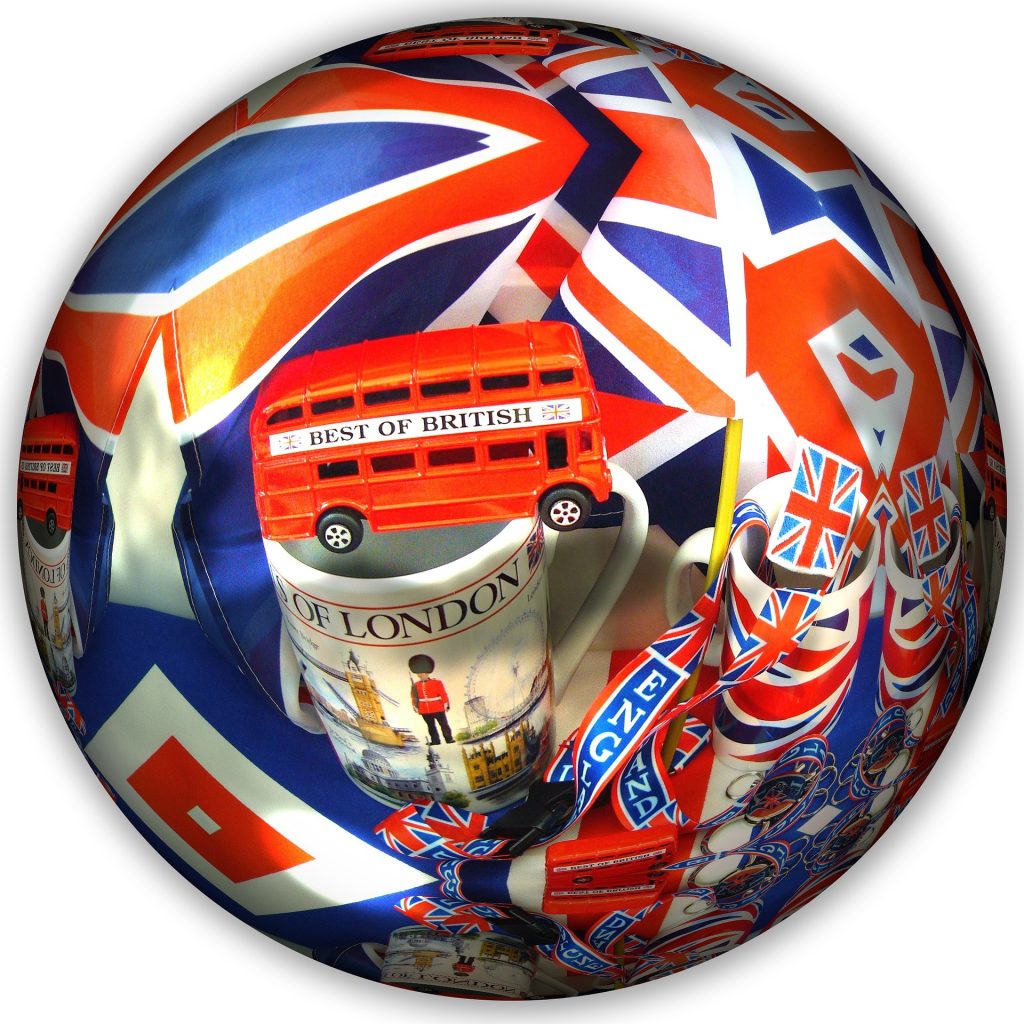 About Dean Richardson MNCS(Accred/Reg)
You could choose any couple / group counsellor…
Given that this will be the most intimate and vulnerable you could be with your partner(s), you would want a skilled professional whose expertise you could trust, and whose focus would be upon your distinct relationship. Your couple or group relationship will be in good hands with Dean. He works from Great Britain, is Independent of "box 'em/shift 'em" therapy services and identifies as a gay couple counsellor. He's also easily payable in pounds sterling! Dean already had an impressive 14 years actual video webcam experience way before the first British emergency began (when suddenly counsellors added a Video option to their portfolio, having not practiced so previously! 🤔).
What makes Dean a Distinct Counsellor
Dean is sensitive and effective to your sexuality / gender-identity and intimate ways of relating to each other.
You'll discover quickly that Dean is an informed member of your own community.
Dean demonstrates adept skills with lesbian, gay, bisexual, asexual, fluid, mixed sexuality and same-or-mixed gender relationships having over 22 years expertise as a therapist.
Dean avoids the role of "all-knowing expert." Experts do not learn and adapt to new situations (such as your distinct relationship). Experts simply instruct using a pre-programmed approach 🤔.
Dean speaks plain English (and can swear like a virtuoso if you like, or not at all if you prefer). He works cooperatively with your relationship (no unnecessary silence, or just "hmms...").
Dean is an accredited member of The National Counselling Society. Accreditation is a valued recognition of his substantial expertise, originally awarded 12 years ago from another professional organisation. He is a member of the Psychotherapy and Counselling Union of Great Britain.
Dean is a British Counsellor working from the South of England. Unlike other counselling services operating from abroad 😲 Dean is actually registered, accredited, insured & supervised from within England (not from abroad).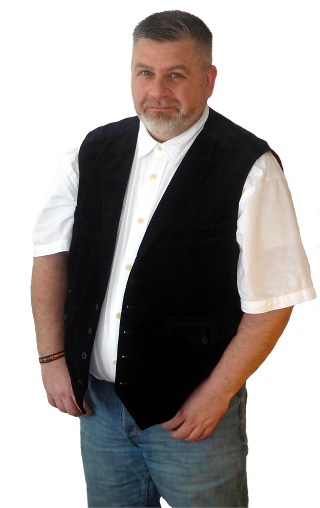 If any of this resonates with you and your partner(s), you should probably meet with the the
Online, Gay Relationship, Video Counsellor Dean Richardson MNCS(Accred/Reg)
 for yourself.
Dean focuses on LGBT/QIA+ relationships as a specialty in therapy. He works with individuals, couples and small groups. Plus, he's qualified to a postgraduate level (Chichester PG Diploma in Psychodynamic / Systemic Couple Counselling, IGA National Foundation in Group Counselling) as a private practice counsellor*.
(*Note: not all counsellors, particularly those who are trained by common "Individual" Counselling qualifications, have such specific qualifications for working with couples or groups. Nor do they have experience in working with therapeutic relationships. Such counsellors may try, perhaps out of misplaced goodwill, to employ "individual" techniques but the couple or group find that the approach is ineffective. This is simply because your relationship is not part of the counsellor's primary theoretical framework nor rationale. A couple is not: "individual-counselling-multiplied-by-two." Remember to always ask your potential counsellor: "what qualifies you to work with our relationship?" and trust your instincts based on the responses you hear.