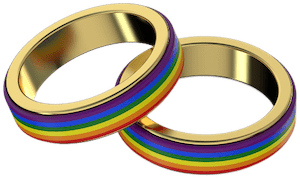 Bournemouth - LGBT Couple Counselling
Bournemouth: the counselling service exclusively for Dorset Intimate, Adult LGBT Relationships. Specialist Counsellor in Couples and Group Relationships now into his 23rd Year. Services accessible now from Dorset (Christchurch & Poole) over Zoom & Skype using your home devices. Plans to expand offices into Bournemouth & Poole, Dorset, delayed to 2022 onwards.
Expanding LGBT Therapy Services into Dorset
I began to look at Bournemouth as a location to expand LGBT Couple Counselling further into Dorset.
I came across The Consulting Centre in Branksome, Poole.
Plans to expand my face-to-face practice further into Bournemouth, Christchurch & Poole – west of England – are on hold (three guesses…!). However, my therapy service for LGBTQ+ Couples & Groups in Bournemouth/Poole, Dorset, has been available since 2010 over Zoom & Skype.
I'll be re-introduce expansion plans for counselling offices centred around the needs of gay, lesbian, bisexual and asexual intimate relationships in the Dorset area around 2022 onwards.
But don't despair!You can access Dean's Counselling Services ~ Exclusive to LGBT/Q+ Relationships ~ TODAY, using the technology you have right there in your pocket… 📱
Meanwhile, access to LGBTQ relationship counselling is available to Bournemouth and areas near Dorset couples and groups.
Counselling for Gay, Lesbian, Bisexual & Asexual relationships via LGBT Counselling Services over Zoom & Skype makes effective use of technology. You don't even need to leave home to access a fully qualified counsellor who specialists in counselling for your particular form of relationship.
Where you'll Find my Bournemouth Counselling Practice
Although plans are on hold to expand LGBT Couple Counselling into Poole & Dorset, I was looking at The Consulting Centre (348 Poole Rd, Branksome, Poole BH12 1AW) as a possible location.
The Consulting Centre is an upmarket, discreet and professional therapy centre. I was happy with their high-quality consulting rooms and as an independent counsellor/psychotherapist they suited by high standards for discretion and confidentiality.
We're not there yet!
Until we move forward again to safely open in Bournemouth or Pool, counselling for LGBT Couples and small groups continues to be available in Hampshire via my Zoom & Skype Internet Video services.
LGBTQ+ Relationship Therapy Service Highlights
Gay Marriage Counselling
Counselling specifically aimed at gay marriages, civil partnerships and common-law LGBT partnerships.
LGBTQ+ Couples Counselling
Counselling for LGBTQ+ Couple Partnerships regardless of sexuality nor gender-identification.
Open Relationship Counselling
Counselling for partnerships having opened, or thinking of opening, their couple relationship.
Polyamorous Group Counselling
Counselling for established polyamorous groups - or newly forming polyamory / non-monogamy.
Sex Counselling for LGBT/QIA+
Counselling for partnerships struggling with intimate sex lives.
Individual Counselling
Counselling for an LGBT/QIA+ Individual.