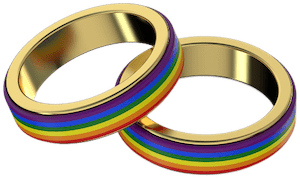 Brighton & Hove - LGBT Couple Counselling
Brighton and Hove: plans to expand counselling exclusively to gay and lesbian couples & groups. A Therapy Service that intimate relationships can make good use of is in plan for 2021 onwards. Services remain accessible from East Sussex and Hampshire. Available now over Zoom & Skype using your home equipment.
Expanding into Sussex, towards eastern England
I began looking around Brighton and Hove to expand LGBT Couple Counselling further into Sussex (and eastwards towards Kent).
I came across Hove Therapy Rooms near Palmeira Square (69 Church Road, Hove, BN3 2BB).
Plans to expand my in-person counselling practice further into Brighton & East Sussex are on hold. You might guess reasons why! But I am keen to re-introduce counselling for gay, lesbian, bisexual and asexual intimate relationships within Sussex, Hove & Brighton within the next year or so.
Meanwhile, my services remain accessible to Brighton and surrounding areas of Sussex via my LGBT Counselling Services over Zoom & Skype (click that button!).
Where to Find my Brighton & Hove Practice
Plans to expand LGBT Counselling Services towards Brighton are currently on pause. Earlier I was looking at one particular location in Redington Court (Hove).
Hove Therapy Rooms are bright, spacious and contemporary counselling rooms. The location is near essential services (corner shops, supermarket and car parking).
We're not there yet!
Until we move forward again to open safely in Hove & Brighton, my counselling for LGBT Relationships continues to be accessible from East Sussex via my Zoom & Skype Internet Video services.
Which Service do you Require?
Gay Marriage Counselling
Counselling specifically aimed at gay marriages, civil partnerships and common-law LGBT partnerships.
LGBTQ+ Couples Counselling
Counselling for LGBTQ+ Couple Partnerships regardless of sexuality nor gender-identification.
Open Relationship Counselling
Counselling for partnerships having opened, or thinking of opening, their couple relationship.
Polyamorous Group Counselling
Counselling for established polyamorous groups - or newly forming polyamory / non-monogamy.