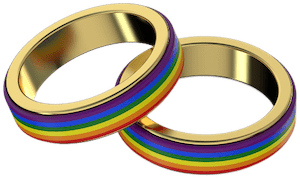 Fareham - LGBT Couple Counselling
Fareham: growing the regional service exclusively for gay, lesbian, bisexual and mixed-sexuality couples in Hampshire (UK). The history and growth of LGBT Couple Counselling, a private service since 2010.
Expanding Westerly towards Your Relationship
After establishing my private counselling practice in 2010 in
Portsmouth
and
Chichester
, and working with a significant number of gay, lesbian, bisexual and mixed-sexuaity couples over the 2010-20 decade, it became time to develop plans for a regional expansion across parts of West Hampshire.
After looking at Spaces in Whitely, plans were drawn up to reach LGBT couples & groups in the Fareham, Whitely, Southampton tri-town region.
Unfortunately, Britain developed a problem… and plans to expand towards Fareham were put on hold.
But don't despair!You can access Dean's Counselling Services ~ Exclusive to LGBT/Q+ Relationships ~ TODAY, using the technology you have right there in your pocket… 📱
Meanwhile not all is lost. Services for LGBT Couples/Groups remain accessible to Fareham, Whitely and areas of West Hampshire (Wickham, Titchfield, Hedge End) via my LGBT Counselling Services over Zoom & Skype.
You may not be familiar with the technology, but in real-time you get to discuss intimate relationship matters with a real couple therapist – but you don't have to leave home to do this!
Where to Find my Fareham Practice
LGBT Couple Counselling was considering expanding into Fareham/Whitely before the pandemic restrictions hit us.
We looked at Spaces (Whitely), an inspirational workspace in a pristinely landscaped location. Conveniently located off the M27 corridor between Southampton and Portsmouth, Solent Business Park hosts Spaces (Whitely). We liked the contemporary building & facilities built around the lakes and greenery. 
We're not there yet!
Until we resume our plans to expand our counselling practice distinctly for the needs of LGBT Couples & Established Polyamorous Groups, services continue to be available online via Internet Video link.
LGBTQ+ Relationship Therapy Service Highlights
Gay Marriage Counselling
Counselling specifically aimed at gay marriages, civil partnerships and common-law LGBT partnerships.
LGBTQ+ Couples Counselling
Counselling for LGBTQ+ Couple Partnerships regardless of sexuality nor gender-identification.
Open Relationship Counselling
Counselling for partnerships having opened, or thinking of opening, their couple relationship.
Polyamorous Group Counselling
Counselling for established polyamorous groups - or newly forming polyamory / non-monogamy.
Sex Counselling for LGBT/QIA+
Counselling for partnerships struggling with intimate sex lives.
Individual Counselling
Counselling for an LGBT/QIA+ Individual.