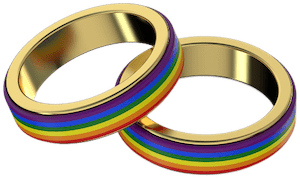 Havant LGBT/Q+ Couple Counselling: the Local Therapy Location
The Last Face-to-Face Local Therapy Location!
Havant: when face-to-face counselling services for LGBT existed! The last physical office location for the time being. The history of LGBT Couple Counselling as a private service for Hampshire, West Sussex & Dorset.
Moving into Havant to Better Offices
Havant: after establishing my private counselling practice in 2010 in Portsmouth and Chichester, and three years after growing my practice from within The Marple Cross Centre, and one year after Waterlooville Counselling, I followed an offer to work in the new Therapy Rooms hosted by Davies Pharmacy (independent chemist in Havant).
The rooms within The Cove were clean and fresh, custom built for the purpose. The owner was particularly proud of his investment as he showed me around.
I worked with individuals an couples for nearly three years in Havant. My services remain accessible to Havant and surrounding areas of Hampshire via my LGBT Counselling Services over Zoom & Skype (click that button!). 
Why Havant Counselling closed to Face-to-Face Counselling.
It may not surprise you, but I decided to close Havant Counselling due to the covid-19 pandemic that began to spread in our area towards the beginning of 2020. Previously, we were keeping clients safe by disinfecting the rooms and surfaces before and in between each client. But it was unsustainable and the government initiated its first Lockdown.
This was when it became clear that my online video practice, that had been operating in the background for 14 years, needed to come to the front.
Those that chose to move to Zoom & Skype counselling did so, and those who choose to say goodbye closed our work.
Where to Find my Havant Practice
WHen establishing my counselling practice in Havant, I also created my new counselling website: HavantCounselling.com for the purpose.
Due to the pandemic in 2020, Havant Counselling – located within The Cove Therapy Rooms – was close permanently. All face-to-face therapy services were transferred to online video counselling.
Counselling services continue via Zoom and Skype video only.
LGBTQ+ Relationship Therapy Service Highlights
Gay Marriage Counselling
Counselling specifically aimed at gay marriages, civil partnerships and common-law LGBT partnerships.
LGBTQ+ Couples Counselling
Counselling for LGBTQ+ Couple Partnerships regardless of sexuality nor gender-identification.
Open Relationship Counselling
Counselling for partnerships having opened, or thinking of opening, their couple relationship.
Polyamorous Group Counselling
Counselling for established polyamorous groups - or newly forming polyamory / non-monogamy.
Sex Counselling for LGBT/QIA+
Counselling for partnerships struggling with intimate sex lives.
Individual Counselling
Counselling for an LGBT/QIA+ Individual.