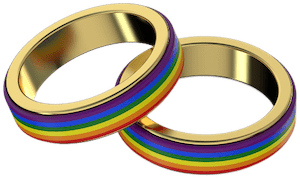 Hull Gay/Lesbian Couple Counselling ~ Yorkshire Queer Relationship Service
Kingston upon Hull (Yorkshire): the Effective Counselling Service for Gay, Lesbian, Bisexual and Mixed-Sexuality Relationships. Counsellor Dean Richardson MNCS(Accred/Reg) was a resident in Kingston upon Hull for nearly twenty years. He created this Specialised Counselling Practice exclusively for LGBT Intimate Relationships struggling with sometimes insurmountable difficulties. Accessed directly from Yorkshire using free video conference apps (Zoom, Skype etc) and the equipment already in your pocket…
Moving Home – Up North into Yorkshire
Although currently based in the South of England, LGBT Couple Counselling is operated by a born n bred Yorkshireman. Counsellor Dean Richardson MNCS(Accred/Reg) was born and raised in Kingston upon Hull along with plenty of portions of patties 'n chips, and chip spice ("errr nurrrgh!" 🤣).
Before the 2019 situation hit us in the UK, Dean was looking at plans to established a counselling service exclusively for gay, lesbian, bisexual and asexual intimate relationships to be based in Hull, Yorkshire, and most likely located within Alex Carling Training & Therapeutic Services (https://www.counsellinginhull.co.uk/).
Unfortunately plans to expand his face-to-face counselling practice within Yorkshire had to be placed on hold for the time being. We're keen to re-introduce Counselling for LGBTQ+ Intimate Relationships within Yorkshire, centred in Hull, within the next couple of years…
…but you might not need to wait that long! 
Until plans resume to centre this Specialist Relationship Counselling Practice within Hull, reaching gay & lesbian couples in and around Yorkshire, you don't have to wait for for that time to pass.
Services for intimate relationships remain exclusively available to LGBTQ+ Couples & Groups right now!
Using the technology that you have in your pocket right now (for example) Zoom & Skype Video Conferencing Apps are reliable and ideal to make contact weekly with the LGBTQ+ Relationship Counselling Specialist.
Available today, you could be working together in counselling by next week.
Where you'd Find my Hull, Yorkshire Counselling Practice
Plans to move my LGBT Counselling Services into Yorkshire & centred in Hull are currently on hold. Whilst plans were being made I was looking at one particular location along Prince's Avenue.
Alex Carling Training & Therapeutic Services in Hull is a quiet, welcoming place that helps guarantee emotional safety and confidentiality to clients who visit the location. The building is very close to essential services (shops, cafes, supermarket, car parking) along Prince's Avenue HU5 3QA.
We haven't moved to Hull yet, though!
Until we begin moving forward with plans to open safely in Kingston upon Hull, my counselling for LGBT Relationships continues to be accessible from Yorkshire via my Zoom & Skype Internet Video services.
… and if you're concerned that the physical distance from Yorkshire to Hampshire (where Dean is based) might make teleconferencing difficult, be assured that Dean regularly works with gay & lesbian couples & groups based in Scotland, Wales and Ireland with little-to-no technical interference during weekly sessions. It's a reliable way to make use of the most effective therapist for your relationship.
LGBTQ+ Relationship Therapy Service Selection
Gay Marriage Counselling
Counselling specifically aimed at gay marriages, civil partnerships and common-law LGBT partnerships.
LGBTQ+ Couples Counselling
Counselling for LGBTQ+ Couple Partnerships regardless of sexuality nor gender-identification.
Open Relationship Counselling
Counselling for partnerships having opened, or thinking of opening, their couple relationship.
Polyamorous Group Counselling
Counselling for established polyamorous groups - or newly forming polyamory / non-monogamy.