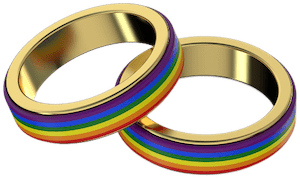 Manchester Gay/Lesbian Couple Counselling ~ Lancashire Queer Services
Greater Manchester (Lancashire): the Trustworthy Counselling Service for Gay, Lesbian, Bisexual and Mixed-Sexuality Relationships. Dean Richardson MNCS(Accred/Reg) was a long-time resident of Manchester (Rusholme, Fallowfield, Didsbury). He established this Counselling Service Exclusively for Intimate LGBTQ+ Relationships struggling with serious conflicts. Specialist Counselling is available directly from Manchester using free Video Conference technology (Zoom, Skype etc) and the technology right there in your pocket…
Moving towards Home – Northwards to Lancashire
LGBT Couple Counselling is operated by a specialist counsellor who was educated & worked in Manchester during the 1980s to late 1990s.
Counsellor Dean Richardson MNCS(Accred/Reg) is a Proud Mancunian and frequenter of the Mancunian Gay Village (Canal Street) until the early 2000s when he moved down south (boo!). He lived and worked in Rusholme (past the myriad of curry houses!), Fallowfield, Wythenshawe and West Didsbury.
Dean founded LGBT Couple Counselling after qualifying as an integrated psychodynamic/systemic couple counsellor. He wanted to provide a non-heteronormative relationship counselling service that addressed the specific needs of gay men, lesbian women, and mixed-sexuality relationships struggling with conflicts (not necessarily sexuality-related).
Before the 2019 health situation hit us in the UK, Dean was looking at plans to re-established his Counselling Services exclusively for gay, lesbian, bisexual and asexual intimate relationships, being centred near the Manchester Gay Village, Greater Manchester, Lancashire. Due to costs of such a location, the likely place for hosting his offices would instead be within CBT Manchester (https://CBTTherapyManchester.co.uk/) – only 4 miles (20 minutes by car) from the Gay Village itself.
Dean's plans to expand face-to-face counselling for LGBTQ+ Couples & Intimate Groups within Greater Manchester are now on hold for a bit longer (like… duh!). He is keen to re-introduce his Specialist Counselling for Gay, Lesbian & Others' Intimate Relationships within Lancashire, centred around Greater Manchester, within the next couple of years.
But don't despair!You can access Dean's Counselling Services ~ Exclusive to LGBT/Q+ Relationships ~ TODAY, using the technology you have right there in your pocket… 📱
It's sensible to resume plans to centre Dean's practice within Lancashire, reaching gay couples around Greater Manchester and further afield, when times are a little safer for everyone's health.
In the meantime, Counselling Services remain exclusively available to LGBT/Q+ via the technology you already have at home. You can work with Dean successfully using Zoom & Skype.
Available today! You and your partner(s) could be working together in counselling by next week.
Where you'd Find my Greater Manchester Counselling Practice
Although plans to transport my LGBT Counselling Services into Lancashire, centred in and around Manchester, are on hold, investigating where I might host my service revealed Prestwich Holistic Centre, a pleasant therapeutic environment.
The building is based in Prestwich, Manchester, M25 0LA, accessible via the A56, around  4 miles from the Manchester Gay Village (the main location I was planning for, but office rental prices were prohibitive 😢).
We haven't moved to Manchester yet, though!
Until we begin moving forward with plans to open safely in Greater Manchester, counselling for LGBT Relationships is accessible from Lancashire via my Zoom & Skype Internet Video services.
… and if you're concerned that the physical distance from Manchester to Hampshire (from where Dean currently operates his Counselling Services for LGBT Relationships), you might feel assured that Dean regularly works with gay & lesbian couples & groups from in Scotland, Wales and Ireland with little-to-no technical interference on Zoom & Skype during sessions. The quality of teleconferencing counselling sessions is very good.
Zoom & Skype remains a reliable way to make use of the most effective therapist for your relationship.
LGBTQ+ Relationship Therapy Service Highlights
Gay Marriage Counselling
Counselling specifically aimed at gay marriages, civil partnerships and common-law LGBT partnerships.
LGBTQ+ Couples Counselling
Counselling for LGBTQ+ Couple Partnerships regardless of sexuality nor gender-identification.
Open Relationship Counselling
Counselling for partnerships having opened, or thinking of opening, their couple relationship.
Polyamorous Group Counselling
Counselling for established polyamorous groups - or newly forming polyamory / non-monogamy.
Sex Counselling for LGBT/QIA+
Counselling for partnerships struggling with intimate sex lives.
Individual Counselling
Counselling for an LGBT/QIA+ Individual.