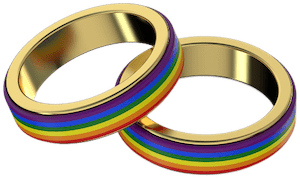 Portsmouth - LGBT Couple Counselling
LGBT Couple Counselling began as a private, independent service in Portsmouth (Hampshire, UK), within the private therapy organisation: Charterhouse Counselling Ltd.
Beginning a Private Counselling Practice
After ten years of working as a counsellor for Chichester Counselling Services, I became interested in establishing my own private counselling practice.
In 2010, Charterhouse Counselling Ltd was hosting private, established counsellors when it was based in Portsmouth. Charterhouse (Portsmouth) closed a few years later before relocating to Gosport.
My new service provided private therapy on Monday afternoons and evenings, as well as Friday afternoons and evenings.
My services remain accessible to Portsmouth and surrounding areas of Hampshire via my LGBT Counselling Services over Zoom & Skype (click that button!).
Where to Find my Portsmouth Practice
Charterhouse Counselling Ltd was located just before the corner of Landport Terrace and Kings Road, PO1 2. A three-story private house had been converted into two floors of counselling offices, with a reception area on the ground floor. I worked on the top floor.
Portsmouth was my first location as an established Private Counselling Practice, in addition to renting rooms within Chichester Counselling Services.
Along with my new practice, I established the websites: iCounsellor.co.uk (remember when the first Apple iPhone was released that same year?!) and PortsmouthCounsellor.co.uk. 
Overall, I spent about two years at Portsmouth's Charterhouse Counselling before moving a little further south into Hampshire to The Marple Cross Centre in Southsea.
Which Service do you Require?
Gay Marriage Counselling
Counselling specifically aimed at gay marriages, civil partnerships and common-law LGBT partnerships.
LGBTQ+ Couples Counselling
Counselling for LGBTQ+ Couple Partnerships regardless of sexuality nor gender-identification.
Open Relationship Counselling
Counselling for partnerships having opened, or thinking of opening, their couple relationship.
Polyamorous Group Counselling
Counselling for established polyamorous groups - or newly forming polyamory / non-monogamy.