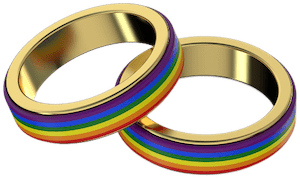 Southampton - LGBT Couple Counselling
Southampton: Hampshire ~ the exclusive LGBT+ Counselling service for Intimate, Adult Relationships. Work with the Specialist Counsellor ~ now in his 23rd Year ~ over Zoom & Skype using devices you already have. Plans to expand offices into areas near Southampton, Hampshire, are delayed. Online Video services for LGBT Relationships are available right now using the technology found in your pocket...
Southampton LGBTQ+ Therapy Services for Adult Relationships
The Plan
In 2020 I began to look at Southampton as a possible location to expand my LGBT Couple Counselling private practice further into Hampshire (and further westwards towards Dorset). Established in the Portsmouth area for 15 years it seemed appropriate as many of my clients were from the Southampton region.
Considering possible locations, I came across Health Space in Bishops Waltham.
Unfortunately, due to the national health problems beginning in 2019, expansion plans for my face-to-face counselling practice within Southampton – west of England – had to be put on hold.
Ah well – whilst I'll revisit plans soon enough, Southampton residents can still access my specialised services for LGBT/QIA+ directly from home…
RIGHT NOW: Dean Richardson's LGBT/Q+ Relationship Counselling Services ~ available from the safety of your home, office or car ~ use secure technology that you have already in your pocket, tablet & computer 📱 💻...
I hope to re-introduce plans for counselling offices for gay, lesbian, bisexual and asexual intimate relationships into an area near Southampton within the next year or so.
Meanwhile, my services remain accessible to Southampton and surrounding areas of Hampshire & Dorset via my LGBT Counselling Services over Zoom & Skype.
Where to Find my Southampton Counselling Practice
Although plans are on hold to expand LGBT Couple Counselling into Southampton, I was looking at HealthSpace (The Square, Bishops Waltham, Southampton, England SO32 1AF) as a possible location.
HealthSpace has three nicely sized rooms which are well ventilated and temperature controlled. Natural lighting along with adjustable lighting makes the rooms warm and inviting. Couples and small groups would be welcomed at a staffed reception with a relaxing waiting area.
We're not actually there yet! (read above)
Until we move forward again to safely open in Southampton, counselling for LGBT Couples and small groups continues to be available in Hampshire via my Zoom & Skype Internet Video services.
LGBTQ+ Relationship Therapy Service Highlights
Gay Marriage Counselling
Counselling specifically aimed at gay marriages, civil partnerships and common-law LGBT partnerships.
LGBTQ+ Couples Counselling
Counselling for LGBTQ+ Couple Partnerships regardless of sexuality nor gender-identification.
Open Relationship Counselling
Counselling for partnerships having opened, or thinking of opening, their couple relationship.
Polyamorous Group Counselling
Counselling for established polyamorous groups - or newly forming polyamory / non-monogamy.
Sex Counselling for LGBT/QIA+
Counselling for partnerships struggling with intimate sex lives.
Separation Counselling
Counselling for LGBT Relationships that have to come to an end: planned or otherwise.