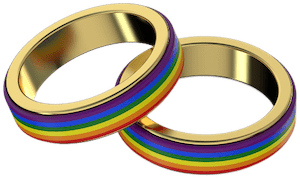 Southsea - LGBT Couple Counselling
Southsea was the next host for LGBT Couple Counselling, after Portsmouth. The growth of Hampshire's LGBT Exclusive service moved us into The Maple Cross (Therapy) Centre along Osborne Road (PO5).
Expanding a Counselling Practice
After leaving Portsmouth's Charterhouse Counselling around 2011/12, I centred my LGBT Couple Counselling practice within The Marple Cross Centre, Southsea.
The Southsea location allowed me to branch out with additional counselling services (now that I was attaining qualifications in couple work and group work). The loation was also idea for wheelchair users, being located accessibly on the ground floor.
My services remain accessible to Southsea and surrounding areas of Hampshire (Gosport, Portsmouth, Hayling Island) via my LGBT Counselling Services over Zoom & Skype (click that button!). 
Where you'd Find my Southsea Practice
The Marple Cross Centre was located on the coast of South Hampshire, just 5 minutes walk from the beach (Osborne Road, Southsea, PO5). A single-story set of offices with 4 counselling rooms all on the ground floor, all wheelchair-accessible.
Southsea was my second Hampshire practice location.
After working within The Marple Cross Centre for a handful of years I came to join the management team as co-director. We enhanced the services the therapy centred provided to the local Portsmouth & Southsea region, including a very powerful – and free – website-based: "Find a Therapist" service. Find a Therapist combined all the data we had on all private therapists associated with the Centre. The website presented a friendly interface which was used to indicate personal ailments and suggested therapists who could help. Bookings could be made within minutes. The service was queried by local Hampshire residents seeking therapy over 100,000 times during its lifetime. 
Eventually, The Maple Cross Centre served its purpose and the management team decided to close and move to separate practices within Hampshire.
My next location was to establish Waterlooville Counselling, some five/six miles north of Portsmouth & Southsea
LGBTQ+ Relationship Therapy Service Highlights
Gay Marriage Counselling
Counselling specifically aimed at gay marriages, civil partnerships and common-law LGBT partnerships.
LGBTQ+ Couples Counselling
Counselling for LGBTQ+ Couple Partnerships regardless of sexuality nor gender-identification.
Open Relationship Counselling
Counselling for partnerships having opened, or thinking of opening, their couple relationship.
Polyamorous Group Counselling
Counselling for established polyamorous groups - or newly forming polyamory / non-monogamy.
Sex Counselling for LGBT/QIA+
Counselling for partnerships struggling with intimate sex lives.
Individual Counselling
Counselling for an LGBT/QIA+ Individual.