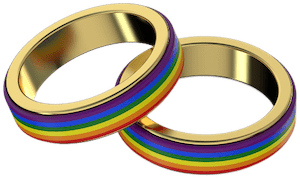 Waterlooville - LGBT Couple Counselling
Waterlooville: continuing the history and growth of LGBT Couple Counselling, a private service to Hampshire (UK) Lesbian & Gay Couples.
Moving Northerly Closer to Home
After establishing my private counselling practice in 2010 in Portsmouth and Chichester, and three years after growing my practice from within The Marple Cross Centre, it became time to move closer to home in Waterlooville, Hampshire.
After looking at several places that would host my counselling for LGBT Couples practice, I set-up home within Psychology Chartered (then based in Waterlooville). My counselling practice was next door to The Physiology Centre.
By 2015 I was offering counselling to individuals, couples and small groups up to five-days per week.
My reputation was also spreading throughout West Sussex, Dorset and Hampshire. In particular, I was asked to work with several couples who would drive for over an hour for our weekly 90 minute sessions.
Temporary Hosting 2015/16
When Psychology Chartered decided to move to Havant, I temporarily housed my practice within Becvar Health Ltd (Chiropractic & Complementary Medicine). Unfortunately, the rooms being set up for chiropractic medicine offered little spare space for counselling couples. The hosting could only be temporary whilst my Havant rooms became available.
My services remain accessible to Waterlooville and surrounding areas of Hampshire (Clanfield, Fareham, Bishops' Waltham) via my LGBT Counselling Services over Zoom & Skype (click that button!).
Where to Find my Waterlooville Practice
Waterlooville Counselling was located within Psychology Chartered Ltd (Widley) – and temporarily within Becvar Health Ltd –  one-and-a-half miles from Waterlooville town centre. The first of these locations is no longer occupied commercially, whilst BecVar Health Ltd continues to be available today.
Waterlooville was an ideal location for peace and serenity, as the both locations along London Road were away from commercial buildings, or at least any noisey ones.
Waterlooville is easy to get to, being a couple of minutes drive from the main A3 Portsmouth-to-London route.
At this time I established my new counselling website: WaterloovilleCounselling.co.uk.
LGBTQ+ Relationship Therapy Service Highlights
Gay Marriage Counselling
Counselling specifically aimed at gay marriages, civil partnerships and common-law LGBT partnerships.
LGBTQ+ Couples Counselling
Counselling for LGBTQ+ Couple Partnerships regardless of sexuality nor gender-identification.
Open Relationship Counselling
Counselling for partnerships having opened, or thinking of opening, their couple relationship.
Polyamorous Group Counselling
Counselling for established polyamorous groups - or newly forming polyamory / non-monogamy.
Sex Counselling for LGBT/QIA+
Counselling for partnerships struggling with intimate sex lives.
Individual Counselling
Counselling for an LGBT/QIA+ Individual.