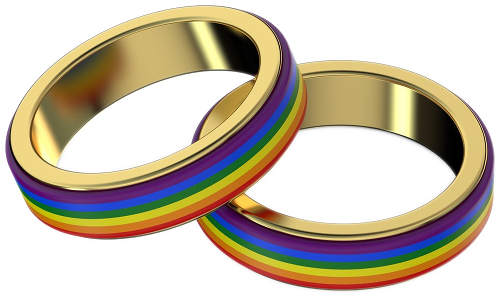 Polyamorous Group Counselling
LGBT/QIA+ Group Intimacy
Let's discuss your most precious group relationship. How we bring your open or non-monogamous group into counselling to develop, together, conflict-resolving / cause-identifying behaviour that everyone can use, together. Work alongside the Specialist British LGBT/QIA+ Counsellor - having over 21 years experience - including established polyamory & non-monogamy intimate groups relationships...
Group Counselling – is it for You?
Polyamorous families/groups need bespoke, professional support from time-to-time, too.
You may be an individual within an established polyamorous* group. You may be a couple within an existing non-monogamous* relationship. You may have begun dating someone whose relationship-philosophy includes non-monogamy, or someone who is considering growing their relationship into a group. Your poly-partner may have introduced a new member to your group and there may be a struggle to welcome the new person. Perhaps various members within your relationship may be struggling with conflicts and strong feelings that is upsetting the group.
When it comes to poly and/or non-monogamous group counselling, the type of relationship you're in doesn't matter. What we're focussing upon here, in group therapy, are the difficulties between you and one-or-more of your partners.
These – and more – difficulties you're experiencing may benefit from some professional intervention, or at least to have some safe space to begin discovering how you can work things through together. This is what' we're setting out to work upon.
And I'm going to suppose that you've searched for ally counsellors who work with polyamory & non-monogamy, yet when you looked at the counsellor's website you thought: "erm… does she… or not…?!" 😕
Video-based (Zoom / Skype) Polyamorous Group Relationship Counselling from Dean Richardson MNCS(Accred/Reg) with more than 21 years counselling experience would be the professional bloke you'd consider when you and one-or-more of your partners wish to work through some difficult conflicts.
A Nonnormative Approach.
Dean is a fully qualified and experienced relationship counsellor who works with individuals, couples and groups.
He specialises in working with non-traditional couple relationships, triads ("thruple"), polyamory and non-monogamy (three-or-more-member) relationships.
Dean does this by employing effective therapeutic approaches that, firstly, make no judgements about how a relationship is supposed to be and, secondly, embraces a nonnormative philosophy. This means he won't refer to "a normal relationship would do this…" (like, perhaps, a religious form of counsellor may prescribe, based upon their religion dontrain).
Dean does not prescribe what the normal relationship would be doing to resolve

your

difficulty.
Dean does not refer to "what other relationships like yours would do is…"
In this way, polyamorous relationship counselling focuses on the group members' 
distinct
 relationship to each other 
(not someone else's belief about how a successful relationship ought to be)
.
Bespoke Group Relationship Counselling
Group counselling is not about meeting with a professional, telling him about your troubles and then he prescribes how you go about fixing things. No, a group counsellor is someone who assists the group in figuring out resolutions themselves.
Not only is this approach more sustainable (the group is developing their own approach to their own difficulties) it avoids setting the group's expectations of meeting with an "Expert" who presents himself as having "all the answers".
But let's talk about the "science bit" for a second: three primary therapeutic theoretical models employed in Dean's approach to group relationship counselling:-
Systemic (Family/Milan Associates)

– a theoretical model that sees a relationships as a linked-system (think: washing machine program: the clothes are washed using a step-by-step approach. Conditioner is not applied until rinse has completed, and rinse does not begin until wash has ended, etc). A system has processes (behaviours that invite us to love our partner), and triggers (things that might kick off an argument). By discovering what kind of systems this group relationship employs (intended, accidental, faulty, internal, external) the group and Dean together can gain new knowledge about the relationship. New knowledge leads to discovering opportunities for change.

Psychodynamic Psychotherapy

– an theoretical model that recognises unconscious processes and the influence of past experiences. Such past experiences (eg early childhood experienced replaying in the moment), experiences of upbringing/parenting, and unresolved experiences looking for a conclusion. The group and Dean can discover conflicts raise their presence within the group and consider how group members might assist in conflict resolution (or at least, empathy).

Foulksian Facilitative Group 'Matrix'

– a theoretical approaches to groups, how groups operate, how members form multiple distinct relationships within the group, and how to manage such matrices (preferences, jealousy, unresolved irritation etc).
Considering how these extraordinarily approaches are so effective in group counselling, notice how non of them take a position that someone has to be in a traditional relationship!
First Session
Note – because of the current situation, all counselling sessions are via Video (Zoom / Skype etc). You'll be asked for your preferences when you use the contact page.
As an established group, one (or more) of you will have completed Dean's contact form to start the process.
Having made arrangements for everyone to meet together on Zoom (or Skype etc), during our first group counselling session we'll spend a little time making sure that everyone can see and hear each other and that our cameras, microphones and screens are working. (In my experience: Zoom tends to be more reliable than Skype when meeting with groups of people in a telehealth session).
Next, we'll begin discussing, agreeing and setting any important and specific boundaries that the group may need (eg interrupting others whist they're talking, safety plans, confidentiality, what can be spoken about outside of a group session, etc).
We'll begin discussions upon how the group perceives the relationship problem(s). We may try to prioritise what is to be focussed upon in sessions (higher ranking to lower ranking).
We'll have conversations about how members of the group may or may not have recognised the group's "system" (basically learning who does what and what the response can be).
We'll discuss working together – pros, cons, hopes, hears, and we'll begin to discover what the group suspects may be uncovered by our therapy work.
By the end of our first session we'll note what we've learned, what we will attend to in future sessions and begin making decisions about continuing with our work, or discuss alternative arrangements if the group struggles to make use of Dean's therapeutic approach.
Continuing our work we'll uncover (in greater detail) what the group's system is struggling with (who does what, that triggers who, resulting in someone doing which etc), discovering new information which will lead to new options. Choices may come from new options and we may learn to consider newer ways of altering ones behaviour (to see how conflicts are managed better).
We'll continue working until the group collectively decides they wish to go it alone, helpfully making the counsellor redundant to their needs. We'll arrange to say goodbye.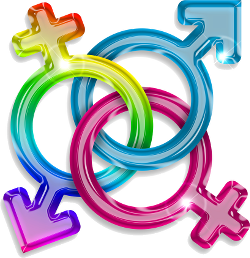 Appointments:
Couple & Individual Video Counselling (Zoom,Skype…)
Visit

HavantCounselling.com

…
Mon:
3pm
Tue:
Not Available
Wed:
Waiting List (contact me)
Thu:
3pm
Fri:
Not Available
W/E:
Not Available
Polyamorous Group Video Counselling (Zoom,Skype…)
Fri:
1pm, 2pm,

6pm

or

7pm
Non-monogamy vs Polyamory.
*The terms: polyamory and non-monogamy are sometimes used interchangeably, but whilst they are related terms they also have distinct meanings.
Non-monogamy (effectively: "multiple concurrent, intimate relationships") – non-monogamous / non-monogamist : may be any form of sexual relationship outside of another relationship. Love does not have to be a part of this involvement. The encounter may be physical only.
Polyamory (effectively: "multiple loves") – polyamorism / polyamorous / polyamorist: may be any relationship outside of another relationship where romantic love is involved. The relationship(s) may or may not involve a sexual aspect too.
Polyamory/non-monogamy is not the same as bigamy.
Neither relationship philosophy is a disorder.
Polyamorism Statistics (UK)
% Britons who are Polyamorous
LGBT/QIA+ Counsellor Dean Richardson MNCS(Accred/Reg)
You could choose any counsellor.
But… when you consider that this is the most intimate & vulnerable you're going to be with your partner(s), you'd want to choose someone you could trust with your relationship in therapy. Someone who is British (working remotely but on the same soil) and payable in pounds. Maybe even someone who already had 13 years actual experience of working on webcam with Zoom & Skype before the National Lockdown began.
Someone who was sensitive and effective with you and your partner's sexuality / gender-identity and intimate ways of relating.
Someone, who'll you discover quickly, is an informed member of your own community.
Someone who demonstrates adept skills with lesbian, gay, bisexual, asexual, mixed sexuality and same-or-mixed gender relationships, but who avoids taking the role of an "all-knowing expert" (experts don't learn & respond, they tell!).
Someone who speaks plain English (and who can swear like a virtuoso, along with you both as much as you might prefer - or not at all), and works cooperatively with the relationship (doesn't sit in unnecessary silence, or just "hmms..." repeatedly).
Someone who is an accredited member of The National Counselling Society (accreditation originally awarded 12 years ago from another professional body, being a process that validates a counsellor's substantial experience and attention to an ethical practice) and who is a member of the Psychotherapy and Counselling Union of Great Britain.
… then you'd probably like to meet with the Gay Relationship Counsellor
Dean Richardson MNCS(Accred/Reg) for LGBT/QIA+.
Dean focuses on LGBT/QIA+ relationships as a specialty in therapy. He works with individuals, couples and small groups. Plus, he's qualified to a postgraduate level (Chichester PG Diploma in Psychodynamic/Systemic Couple Counselling, IGA National Foundation in Group Counselling) as a private practice counsellor*.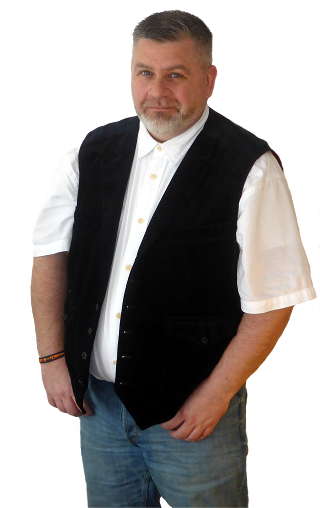 (*Note: not all counsellors - specifically those trained only in Individual Counselling - have such specific qualifications for working with couples nor groups, nor have experience of working therapeutically with relationships. Such counsellors try - out of perhaps misplaced goodwill - to employ ineffective "individual" techniques simply because your relationship is not part of their primary theoretical framework nor rationale. Remember always to ask a new counsellor: "what qualifies you to work with our relationship" and judge what you hear in response).