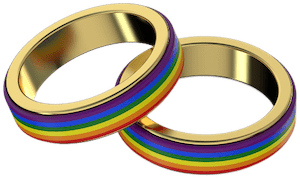 Website Copyright Information
How the contents of this information were produced or obtained, and linked reference material.
All material on this website is copyright (c) Dean Richardson MNCS(Accred/Reg) and does not (intentionally) use any item* belonging to others except in the following cases:-
The item was made freely available on sources such as free image websites: pixabay.com, unsplash.com, publicdomainarchive.com, flickr.com (where the image has been licensed via Creative Commons for Commercial use), or other source that has stated the item is free to use,
The original copyright owner has made the item available via a Creative Commons (CC) License for Commercial Use (this website being so used for commerce for provide private therapy resources),
The source has stated that the item may be used provided a citation or link to the source is provided wherever the item is used,
Other (and - where compulsory - a link to the original item or owner has been provided on this website's appropriate page).
NO MATERIAL on this website may be used without permission from the original copyright holder or unless the material has stated that it may be used, and the conditions of such use.
If you believe that you hold the copyright to material appearing on this website, that the item has been used in error, should you wish to contact me to demonstrate copyright and to have the material removed from this website please contact me using my contact form.
* the term "item" may mean (and is not limited to): image, journal publication, website publication, reference.
About Dean Richardson MNCS(Accred/Reg)
You could choose any couple / group counsellor…
Given that this will be the most intimate and vulnerable you could be with your partner(s), you would want a skilled professional whose expertise you could trust, and whose focus would be upon your distinct relationship. Your couple or group relationship will be in good hands with Dean. He works from Great Britain, is Independent of "box 'em/shift 'em" therapy services and identifies as a gay couple counsellor. He's also easily payable in pounds sterling! Dean already had an impressive 15 years actual video "webcam" experience - way before the first British emergency began (when suddenly many counsellors added a Video option to their portfolio, having not practiced so previously! 🤔).
What makes Dean Distinct
Dean is sensitive and effective to your sexuality / gender-identity and intimate ways of relating to each other.
You'll discover quickly that Dean is an informed member of your own community.
Dean demonstrates adept skills with lesbian, gay, bisexual, asexual, fluid, mixed sexuality and same-or-mixed gender relationships having over 22 years expertise as a therapist.
Dean avoids the role of "all-knowing expert." Experts do not learn and adapt to new situations (such as your distinct relationship). Experts simply instruct using a pre-programmed approach 🤔.
Dean speaks plain English (and can swear like a virtuoso if you like, or not at all if you prefer). He works cooperatively with your relationship (no unnecessary silence, or just "hmms...").
Dean was accredited by his first professional body 13 years ago; he is now an accredited registrant with The National Counselling Society. Accreditation is a valued recognition of a counsellor's substantial expertise. Dean is also a member of the Psychotherapy and Counselling Union of Great Britain.
Dean is a British Counsellor working from the South of England. Unlike other counselling services operating from abroad Dean is actually registered, accredited, insured & supervised from within England (not from abroad).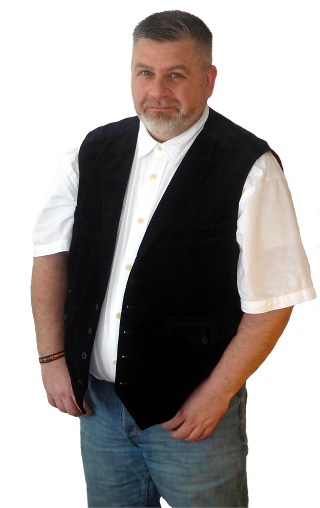 If any of this resonates with you and your partner(s), you should probably meet with the the Online, Gay Relationship, Real-time Video Counsellor: Dean Richardson MNCS(Accred/Reg) for yourself.
Dean focuses on LGBT/QIA+ relationships as a specialty in therapy. He works with individuals, couples and small groups. Plus, he's qualified to a postgraduate level (Chichester PG Diploma in Psychodynamic / Systemic Couple Counselling, IGA National Foundation in Group Counselling) as a private practice counsellor*.
(*Very Important: not all counsellors have such specific skills for working with couples nor groups. Those who are initially trained to use common "Individual" Counselling skills have no experience in working therapeutically with relationships. Such counsellors may try, perhaps out of misplaced goodwill, to employ "individual" techniques (multiplied by 2) but the couple or group will find that the approach is ineffective. Simply put: it's the wrong approach; your relationship is not part of the counsellor's primary theoretical framework. Remember always to ask your potential counsellor: "what qualifies you to work with our relationship?" and trust your instincts based on what you hear.