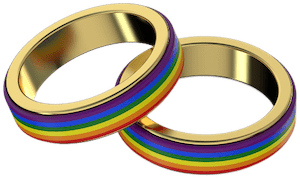 Why Relationship Counselling Doesn't Work
You hope that counselling will help, but it doesn't work. Why might this be?
Top Ten Reasons why Couple Counselling Fails
Counselling for Couples and Groups is a process, not a prescription. But partners who come into counselling may not be aware of this. Hoping that the therapist will tell them how to fix things some are in for a disappointment. Couples & Groups can learn how to use counselling processes. Difficulties begin, though, when expectations and/or behaviour cannot - or will not - find alliance with the therapeutic processes on offer...
The First Problem: "we weren't expecting this"
Most of us have been to our GP/local doctor.
We've learned that when we go to the doctor, we should describe our ailments and symptoms. The doctor may ask us some questions, but it is ultimately up to her to tell us what is wrong (to diagnose) and then tell us how she intends to fix the illness for us (to prescribe). This is known as a medicalised model… and it requires the participation of a doctor because the patent usually lacks the skills to do diagnosis and prescription themselves.
Now take a counselling example: it might be a common assumption too that the couple will arrive in the counsellor's office, describe their symptoms, and expect that the counselling will then diagnose and prescribe how he's going to resolve their "illness".
But they discover that this doesn't happen 😲
The first problem is how does the couple manage their disappointment? And does the counsellor assist with working through the disappointment? Can the couple transition from their failed expectations into a place of curiosity ("so… what do we do instead?"). Otherwise, does the couple become annoyed ("so… what are we paying you money for?") and leave?
There plenty of information on how we go about creating relationship therapy for couples and groups within this website. I'll invite you to discover this for yourself as I continue to write about when relationship counselling doesn't work.
Reasons why Relationship Counselling Doesn't Work
Relationship Counselling is a process.
Relationship Counselling is not a cure which is done to you. It is not available in prescription form: "do these tasks and all will become well again".
You and your partners(s) have – initially – to discover how you might make use of the counselling process. Later on, the process develops into becoming become more of our own process.
Lasting benefits come from the couple's/ group's own investment, using counselling as a model and way to develop their own processes.
Sometimes the counsellor offers thoughts that the couple find helpful. Sometimes the couple don't like what the counsellor says (although it's intended to be helpful).
Do why doesn't relationship counselling work? The following situations may highlight when relationship counselling becomes ineffective:-
The relationship has been all-but destroyed / the partners have barely any regard for each other nor a willingness to work at reparation. Perhaps some relationships secretly seek counselling simply for a "professional" to pronounce a kind of time-of-death on the relationship; thus the partners can be relieved of any further responsibility themselves to keep the relationship on life-support. Unfortunately, this can also lead some partner to "blame" (splitting/project upon) the counsellor for their relationship failing ("we were managing until the therapist ruined everything").
The relationship struggles to grasp the concept of counselling; repeatedly asking: "so how do we fix this?" as if the counsellor holds a solution. The couple may not be able to take up the invitation to invest their own thought and creativity into the process of discovery.
The relationship wants the counsellor to fix their problems for them (they show little interest in working the problems themselves).
One partner wants the counsellor to change their partner's behaviour (to suit their own beliefs). In other words, the partner has little interest in taking part in the process to understand their partner's position, or their point of view as a way to co-operatively change their relationship's behaviour.
A relationship where one or more partners has a hidden agenda (eg wants to leave the relationship, but will not speak about this). These secrets are kept out of the counselling process, but neutralise the effectiveness of the therapy.
A relationship where there are opposing agendas (e.g. one partner wants to rescue the relationship, and the other wishes to leave). UNLESS the couple can entertain the idea of compromise, or might consider discovering a common goal, counselling can't help.  Without a common goal, or honesty about having different agendas, a relationship remains unlikely to find counselling useful.
When one partner believes they have no responsibility for anything going wrong in the relationship (being faultless). They may argue the point that their partner is entirely responsible for everything going wrong. The individual will not entertain the idea that they too will have had some contribution to their partner's behaviour in some way.
When the partners are unable to entertain the others' point of view (holding onto a position of blame: "it's all your fault").
The partners spend the majority – or all – of the session unable to move out of arguing. They're fixed in a kind of fight-or-flight system. They decline (or ignore) the counsellor's interventions. They are unable listen and hear their partner's point of view (hence the partner feels unheard and continues to push the points they want acknowledging).
Domestic Violence/Abuse – unless both partners wish to make changes to violent/aggressive physical and/or emotional behaviour.
One partner comes into counselling "to help the other" (does not recognise their position as having a contribution to the work). Relationship counselling involves all partners.
When one partner was not informed about the other partner wanting to come to counselling (eg turns up on the day holding the idea that they don't know why they're there). Counselling requires the informed consent of all partners taking part.
When one partner has their own unacknowledged difficulties. Individual counselling may be a more effective starting point before relationship counselling.
Aims of Relationship Counselling
If a main goal aim relationship counselling is to assist a relationship-in-conflict figure out what's going wrong, how do we achieve this?
Some therapy services offer a one-size-fits-all or manualised approach. The couple or group is given "expert advice" and many, many ways to eradicate conflicts. This is a prescriptive approach, and it's perfectly fine for some relationships. But, like all directed self-help approaches, it's unsustainable when the "solutions" are coming from outside of the relationship.
If the therapeutic approach employed by Dean Richardson MNCS(Accred/Reg) is to assist relationships in gaining new information about their relationship, and then to incorporate new discoveries into autonomously created changes in behaviour, an outline of such an approach would be as follows:
Curiosity (initiated through Counselling)… leading to  →  New Information.
New Information… leading to  →  New Options.
New Options… leading to  →  Negotiating / Making New Choices.
New Choices… leading to  →  Transforming the Relationship (through informed empowerment).
Transformation underway (partners consider leaving counselling).
If this is the framework for this particular form of therapy, it also suggests that some couples and groups may not be able to fit into the framework.
About Dean Richardson MNCS(Accred/Reg)
You could choose any couple / group counsellor…
Given that this will be the most intimate and vulnerable you could be with your partner(s), you would want a skilled professional whose expertise you could trust, and whose focus would be upon your distinct relationship. Your couple or group relationship will be in good hands with Dean. He works from Great Britain, is Independent of "box 'em/shift 'em" therapy services and identifies as a gay couple counsellor. He's also easily payable in pounds sterling! Dean already had an impressive 15 years actual video "webcam" experience - way before the first British emergency began (when suddenly many counsellors added a Video option to their portfolio, having not practiced so previously! 🤔).
What makes Dean a Distinct Counsellor
Dean is sensitive and effective to your sexuality / gender-identity and intimate ways of relating to each other.
You'll discover quickly that Dean is an informed member of your own community.
Dean demonstrates adept skills with lesbian, gay, bisexual, asexual, fluid, mixed sexuality and same-or-mixed gender relationships having over 22 years expertise as a therapist.
Dean avoids the role of "all-knowing expert." Experts do not learn and adapt to new situations (such as your distinct relationship). Experts simply instruct using a pre-programmed approach 🤔.
Dean speaks plain English (and can swear like a virtuoso if you like, or not at all if you prefer). He works cooperatively with your relationship (no unnecessary silence, or just "hmms...").
Dean is an accredited member of The National Counselling Society. Accreditation is a valued recognition of his substantial expertise, originally awarded 13 years ago from another professional organisation. He is a member of the Psychotherapy and Counselling Union of Great Britain.
Dean is a British Counsellor working from the South of England. Unlike other counselling services operating from abroad 😲 Dean is actually registered, accredited, insured & supervised from within England (not from abroad).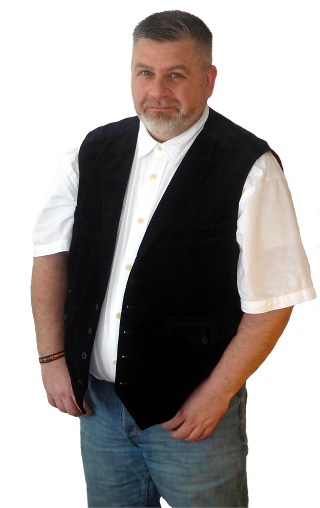 If any of this resonates with you and your partner(s), you should probably meet with the the Online, Gay Relationship, Real-time Video Counsellor: Dean Richardson MNCS(Accred/Reg) for yourself.
Dean focuses on LGBT/QIA+ relationships as a specialty in therapy. He works with individuals, couples and small groups. Plus, he's qualified to a postgraduate level (Chichester PG Diploma in Psychodynamic / Systemic Couple Counselling, IGA National Foundation in Group Counselling) as a private practice counsellor*.
(*Very Important: not all counsellors, particularly those who are initially trained to use common "Individual" Counselling skills, have such specific skills for working with couples nor groups. Nor do they have experience in working with therapeutic relationships. Such counsellors may try, perhaps out of misplaced goodwill, to employ "individual" techniques (multiplied by 2) but the couple or group will find that the approach is ineffective; it's the wrong approach. Your relationship is not part of the counsellor's primary theoretical framework nor rationale. Remember always to ask your potential counsellor: "what qualifies you to work with our relationship?" and trust your instincts based on what you hear back.