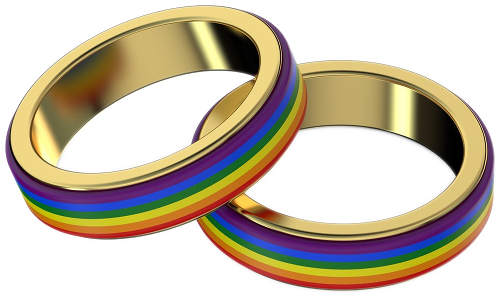 Why choose Counsellor Dean Richardson?
Choosing Dean for Lesbian & Gay Couple Relationship Counselling will be a personal experience, but a successfully-informed choice when you read about his experience and qualifications in LGBT Counselling…
Last updated by
13 January 2021
-
Specialist Areas of Counselling.
As an accredited registered counsellor, and a specialist in working with lesbian, gay and mixed-sexuality couples, Dean's experience spans over more than 21 year.
Here's a summary of his expertise.
Specialist Gay Couple Counsellor
Dean is the only actual gay couple counsellor in the Waterlooville & Havant region
(
contact me
if I'm wrong 🙂 ).
But sexuality isn't enough to promote ones self as a counsellor for LGBT couple relationships.
Dean studies the psychological and therapeutic needs of lesbian and gay couples in short- and long-term relationships. It's part of his choice as his continued professional development. Whilst other counsellors may be perfectly qualified to work with couples, Dean would be someone in particular for LGBT (Q and I) to consider.
Systemic Psychodynamic LGBT Couple Counselling
Psychodynamic
counselling takes certain principals from Freud, Jung, Klein, Winnicott, Bion and so on.
I believe that there is a conscious part of our minds, and an unconscious part.
Sometimes these parts are in sync, and sometimes they are in conflict. Unconscious conflict can produce stress and distressing behaviour in our lives and a psychodynamic approach to counselling (gently) gets to understand the conflict (bring unconscious into the unconscious) giving you choices and feeling less at the mercy of stuff going on.
In a relationship, unconscious processes can become "acted out" and even passed between the couple (one person's fears get played out by the other partner).
Taking a systemic approach, I help the couple to become interested in the processes happening between them.
Interest can lead to knowledge, knowledge leads to noticing difference and difference is a relationship.
With knowledge recognition of difference, we can learn what relationship behaviour is asking for, and decide how to supply it.
Brief/Focussed Counselling
Brief/Focal counselling attempts to employ sound counselling principals, but in a much more concentrated and swift way.
In the case of LGBT Couple Counselling, we will spend several sessions learning what should the focus of couple counselling be.
It can be a welcome process for many couples, to learn what is really happening between them and their partner. With such knowledge, the couple can be less helpless.
Once this stage is reached (say up to 6 sessions), the couple can decide to discontinue regular counselling, and work on the relationship focus themselves.
Alternatively, the couple may continue to meet with the counsellor to work through the matters which the focus brings up.
Domestic Violence
Dean works with lesbian and gay couples to who are in a violent (emotionally, physically, or both) relationship.
Violence may be looked at in some unusual ways (quite apart from a rather stereotypical "it's all his fault" position).
We'll discuss some rules and put into practice "The Safety Plan" (a way for the couple to instantly halt violent behaviour).
We'll then work together to understand what violence may be attempting to communicate between the couple.
This requires both partners to participate in the process.
Sex and Sexuality
Dean works with sex and sexuality in LGBT couple relationships.
Whilst we're still not being taught anything about gay or lesbian sex or sexuality in schools, we're left to teach ourselves or to discover things along the way
It's not unusual for two gay men, or two lesbian women, to come together and have very different views on what sex is.
We'll meet to discuss in a safe, comfortable environment, what sex means to the both of you, and to find ways to help you both enjoy each other sexually.
LGBT? (Q? I? A? +?)
L: Lesbian
G: Gay
B: Bisexual
T: Trans* (e.g. transgender, transexual, transwomen, transmen) ~ although the use of the asterix is falling out of favour now.
Q: Queer, or Questioning one's sexuality.
I: Intersex.
A: Asexual.
+: Anyone and everyone 🙂
As a counsellor Dean is interested in working with you in counselling regardless of your identity, orientation, preferences or kink. Whatever makes you comfy we will respect. Whatever makes you uncomfortable we will try and improve upon. You're a fellow human being and Dean will treat you as such.
Situations I may likely decline to work with…
As a professionally qualified counsellor, there are areas that I do not work with. It's important to consider these if you're thinking about contacting me.
If you're looking for advice or to be told what to do (e.g. seeking instruction about sorting out your problems) then I'm not offering the service you're seeking.
My approach to counselling requires that you are able to look after yourself in between sessions and at least have some capacity to be curious during a session (e.g. being so vulnerable that most of what I say wounds you). If you need regular contact (eg telephone), another counsellor would be a better choice.
I cannot "fix" anyone, nor your relationship, for your satisfaction. For example: couples who come to see me "because I want you to change his behaviour for me" will find my approach very unlikely to be satisfactory.
I cannot work with people who are experiencing serious psychiatric disorders, such as bipolar disorder, borderline personality disorder etc.
I am not a psychologist, a psychiatrist nor a GP/Doctor – I cannot diagnose people and I do not prescribe medication.
If you are considering gender transition, I am not a counsellor who can make recommendations to surgeons on your behalf (i.e. I will be happy to work with you about how transition may affect you, but I am unable to participate in a process that recommends you for transitional medical treatment nor surgery).
I am qualified in working with domestic violence, but may choose to decline a case on an couple by couple basis.
Certain difficulties I may decline to work with for personal reasons or simply because I consider myself too inexperienced in the area you're seeking assistance with.
You have to be able to work co-operatively with me (at least after a few sessions, if it's not possible to do so straight away). If you're seeking a "I'll tell you the problem, and you tell me the solution" therapist – that wouldn't be me.
Private Relationship Counselling especially for Lesbian, Gay & Mixed-Sexuality Couples - serving locations in and around central Havant, Petersfield to Waterlooville, Cosham to Portsmouth & Southsea, Southampton to Chichester, Fareham to Gosport, Hayling Island, Emsworth, Westbourne, Rowland's Castle, local residents anywhere in between and regularly further afield!


Got a Question? Don't Hold Back…
If you have a question about gay & lesbian couple relationship counselling in Havant and Waterlooville, or want to ask about making your first appointment, feel free to drop me a line any time…